The Ubud Writers & Readers Festival (UWRF) is proud to release its first speaker lineup and announce the launch of the first writers' retreat event to mark the commencement of Early Bird ticket sales on 12th July.
In commemorating its 20th-anniversary edition, the Ubud Writers & Readers Festival 2023 will take place from 18th-22nd October 2023 with the theme 'Atita, Wartamana, Anagata: Past, Present and Future.'
UWRF 2023 will feature a diverse array of voices, including emerging talents, established figures, and acclaimed personalities. The initial international speakers' roster includes Vandana Shiva, a fearless advocate for the environment; Geraldine Brooks, a Pulitzer Prize-winning author and investigative journalist; Bernardine Evaristo, the Booker Prize-winning author of 'Girl, Woman, Other'; Geetanjali Shree, the 2022 International Booker Prize winner; Shehan Karunatilaka, the 2022 Booker Prize winner; Behrouz Boochani, a journalist, human rights champion, writer, and filmmaker; and the unexpectedly humorous perspectives of Australian political journalists Leigh Sales and Annabel Crabb.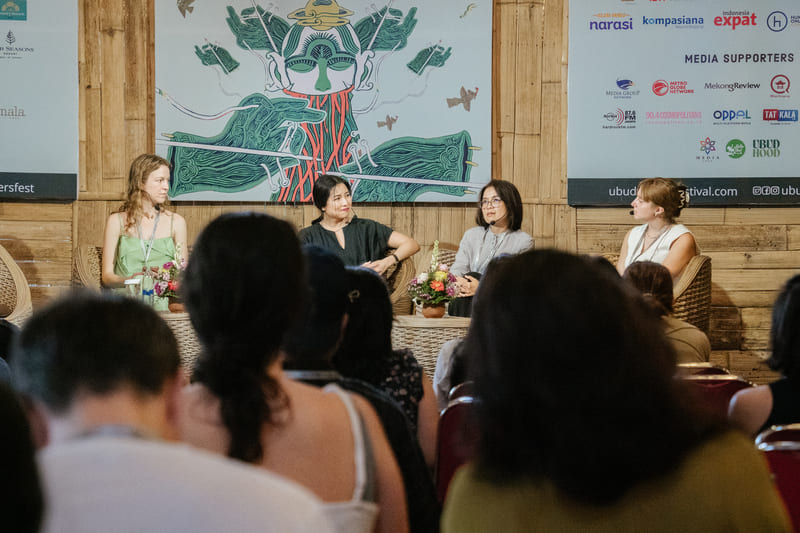 Among the luminaries of Indonesian literature are distinguished figures such as Putu Wijaya, a seasoned Balinese author and playwright; the emerging literary talent and visual artist Lala Bohang; the venerable poet, essayist, journalist, and creator of this year's festival artwork, Goenawan Mohamad; Leila S. Chudori, who received the SEA Literary Awards in 2020; the multi-talented Dewi Lestari, known as an author and singer-songwriter; the esteemed artist and cultural icon Sujiwo Tedjo; Agus Nur Amal (PM Toh), a storyteller from Aceh; and the accomplished feminist author and scholar, Intan Paramaditha.
In exciting news, UWRF is thrilled to launch its first writing retreat from 15th October to 22nd October. Set in the lush grounds of the 5-star Plataran Resort & Spa, renowned novelists Louise Doughty, Jill Dawson, Kathryn Heyman, and Kate Pullinger will take participants on an immersive three-day writing adventure like no other. Following this, attendees will experience four days of festival magic, including the exclusive opening Gala, dinner at Casa Luna hosted by Janet DeNeefe and much more.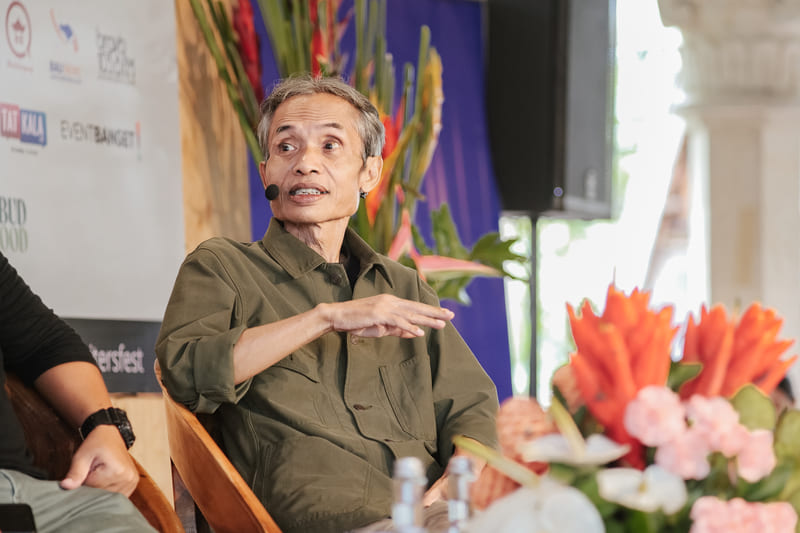 Hannah Curtis, the new Head of International Programming, stepped into the role this month and will now lead the creative vision for this year's festival, alongside Festival Founder and Director Janet DeNeefe, Indonesian Program Manager Gustra Adnyana, and Program Coordinator Ni Wayan Prima.
Artistic Director Janet DeNeefe said, "Hannah's passion for cultivating public dialogue will create an exciting and inspirational program, perfect for our 20th anniversary." Previously, Hannah has worked for acclaimed Australian cultural institutions, including The Art Gallery of NSW, the National Gallery of Victoria, and the much-loved Melbourne Art Book Fair.
On her appointment, Hannah Curtis said, "I am very excited to be joining the Ubud Writers Festival as Head of International Programming. The Ubud Writers Festival is one of the world's most celebrated literary events and provides a vital space for community and critical discussion on the issues that matter to us most. The festival theme 'Atita, Wartamana, Anagata: Past, Present and Future' will explore the power of storytelling and ideas that embrace and understand that the future is in the hands of the present, which we look at with open eyes and a sense of joy and hope."
Artistic Director Janet DeNeefe said, "Over the years, our Festival has cemented its reputation as a world-class event that continually presents award-winning, internationally recognised authors, thinkers, and activists, along with exciting new voices from the latest literary zeitgeist to intellectual commentary and current affairs. This year is incredibly special as it's our 20th Anniversary and our 2023 program will be no less exceptional."