Terje Nilsen, Principal of Ray White Paradise, a leading real estate company in Bali, discusses what's hot in property in Bali and beyond.
We are about six months into the new Indonesian government under President Joko Widodo (aka Jokowi). As is seen after many national elections, Indonesia and its business communities have been through a "wait and see what happens" period. One impressive aspect of the new cabinet is that their planning and execution has by far the most positive drive and energy Indonesia has ever seen. The wait and see period now seems to have consolidated and the domestic market is back on investing solidly in property, supported by the fact that Indonesia is now the 10th largest economy in the world, set to hit 7th largest by 2030.
Bali is seeing a steady growth in tourism and ended 2014 with about 15% growth overall in the domestic and foreign markets. So far this year the trend continues.
The growth in the tourism industry is also reflected in the growth of the real estate market. As exposed in a recent Knight Frank study, Bali is now ranked third in the world in terms of capital gain, and with that it is expected that both domestic and foreign investors will continue to invest in Bali. Note that the respected hospitality industry consultancy firm, Global Hospitality Services (HVS), who do their yearly tourism conference in Indonesia, last year moved the event to Bali, attracting hundreds of resort investors.
Purchasing residential/semi-residential property
If one is looking at property for residential or semi-residential purposes, one would need to set up a Hak Pakai title (residential for foreigners) and apply for a residential permit/work permit. This can be obtained through companies specializing in this business. There is no set restriction on amount of time one has to spend in Indonesia, and property can be sold and inherited at any time.
Investing in property
When setting up for investments, you would need to investigate what the negative investment act says in each stream of business. For three-star resorts and upwards, there is no restriction and a company can be 100% owned by foreigners. For one to two stars, 51% can be foreign-owned. One option here is to set up a company nominee structure, where a company owns 49% shares on your behalf – this would be a 100% Indonesian-owned entity, and as long as taxes are paid, this is a very secure way to invest. The same structure would apply for restaurants, tour and other tourism related businesses.
A 100% foreign-owned company was recently approved by BKPM (Indonesia Investment Coordinating Board) with its sole purpose to buy, sell and rent property in Bali. Some of these professional companies also take the structure a bit further, where a 100% foreign-owned PMA (consultancy or other) is set up and then entered into a nominee agreement with an Indonesian individual – the legal structures of both entities are thus Indonesian.
In the end, all of these structures are more secure for the foreign investor compared to the more questionable nominee structure, and also secures the sole aim of the Indonesian government to collect higher taxes. Recently, BKPM terminated more than 6,000 PMA companies set up between 2007 and 2012 with no reported activity in that period. At the same time, BKPM approved and opened many new companies, once they possessed the correct structures. BKPM has also promised to further ease up on regulations for foreigners – although which business streams and to what extent remains to be seen.
The future of tourism
What is clear is that in the very near future, Indonesia will open up many new areas for tourism. For quite some time now it has all been based in Bali, with with some overflow to emerging areas. A good example is Lombok, where growth was held back for many years by the inability to attract and support this overflow. Now, with separate drive to promote tourism, growth in Lombok is coming, and it's coming fast.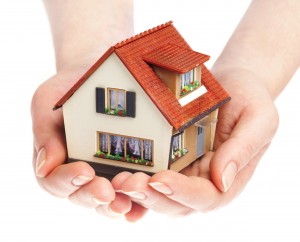 There has been much talk recently about Flores and Sumba, however in these areas the same mistake is being reported with attempts to sell them as tourist destinations with overflow from Bali. And there are other areas such as Selayar, Wakatobi, Raja Ampat and Biak. Raja Ampat and Biak will now see a lift due to extensive infrastructure investments already started. Specifically, if one looks at the atolls of South Sulawesi, Selayar and Wakatobi, perhaps together with West Flores, one is looking at a place larger than the Maldives, protected by islands and not exposed in the open ocean, with extremely high marine diversity, great cultures and culinary experiences, and even jungle, as well as mountains on some of the larger islands. Some of these areas are totally untouched, with beautiful white sand beaches, and as with Bali, beautiful people who are always smiling and a very proactive local government interested in attracting tourism. These have all the right elements for becoming successful tourist destinations in Indonesia.
Will it happen? I believe so. If these areas come together with the central government to create a master plan and market to domestic and international investors, it will happen.
What would investors see? Much cheaper land prices than anywhere. For main markets such as Europe, it is about the same travel time to Makassar as it is to Male in the Maldives, and from Asian markets a lot closer.
Infrastructure to support tourism
Over the next two to three years, the airport of Makassar will be twice as large as Ngurah Rai airport in Bali and capable of handling 50 million travellers a year. Then to reach areas such as Wakatobi, Selayar and Raja Ampat, travellers will be able to take smaller sea planes and speed boats, arriving within 1-2 hours.
Singapore alone sees about 20 million tourists a year, which is a good start for a market. Maldives today has 1.2 million visitors and has seen more than 130 hotels built since the late 1970s. Let tourists who want to visit Bali do so, but create a new dream destination and Indonesia will have no trouble reaching its optimistic tourism growth targets.
To get in touch, please e-mail: [email protected]