Ascott Sudirman Jakarta, a premier serviced residence in the heart of Jakarta, is proud to announce its achievement of the highly esteemed EDGE (Excellence in Design for Greater Efficiencies) or Green Building certification.
Green Building certification, awarded by Sintali, a member of the IFC World Bank Group's EDGE certification program, recognises Ascott Sudirman Jakarta's dedicated commitment to sustainable and eco-friendly practices in the hospitality industry.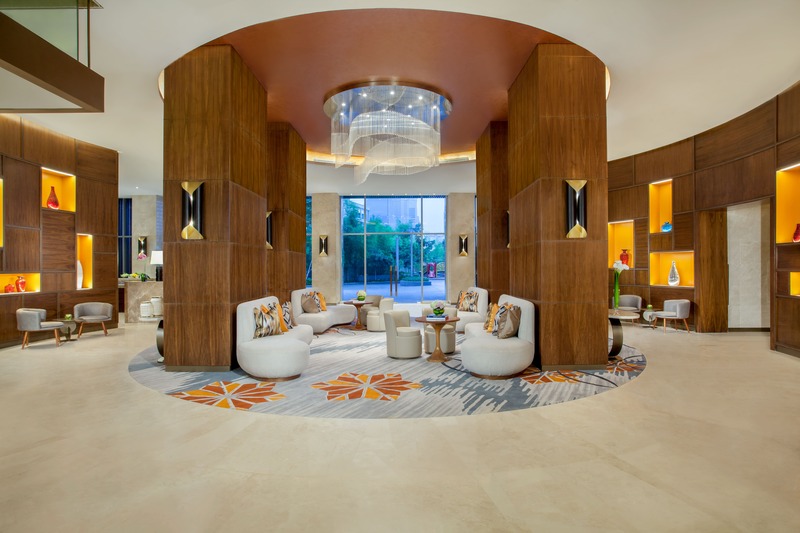 The EDGE certification, a testament to Ascott Sudirman Jakarta's dedication to environmental responsibility, marks a significant milestone for the property. This prestigious recognition is part of The Ascott Limited's commitment to highlighting sustainable accommodation, and efficient, and green living spaces through Ascott Cares. This certification is awarded to properties that have outstanding sustainable and energy-efficient design elements that are granted EDGE accreditation. Ascott Sudirman Jakarta has achieved this certification by implementing a range of innovative and eco-conscious building practices.
Mr Handrian Wijaya, Residence Manager at Ascott Sudirman Jakarta, said: "We are beyond proud of this achievement. The EDGE certification is proof of our dedication to sustainability and eco-friendliness, ensuring a comfortable and environmentally friendly experience for our guests. Our property passed the certification test due to achieving 20% energy savings, 38% water savings, and using 97% less embodied energy in materials. This certification ensures that guests will enjoy a higher standard of living when staying with us."
Featuring 192-unit serviced apartments, which include studio, one-, two-, and three-bedroom units, they have been thoughtfully and tastefully furnished. Each apartment is equipped with a fully functional kitchen, separate living and dining areas, LED TVs, and an array of modern amenities. For both business and leisure, Ascott Sudirman Jakarta provides an impressive range of facilities, such as a swimming pool with a city skyline view, a games room, a fully equipped gym, an outdoor tennis court, and meeting rooms. 
Further extending Ascott's commitment to sustainability and green living, several other Ascott properties have earned the esteemed EDGE certification. These properties include Ascott Jakarta, Somerset Grand Citra, Citadines Sudirman Jakarta, and Ascott Kuningan Jakarta. This recognition further strengthens Ascott's position as a leader in offering sustainable and environmentally responsible accommodation across multiple locations.
Join us as an Ascott Star Rewards (ASR) member and unlock all the benefits when you book and stay at our properties across the world. ASR membership registration is complimentary. The ASR membership comprises Classic, Silver, Gold and Platinum, and with every tier upgrade, members will receive more benefits such as bonus points, complimentary room upgrades, room discount e-vouchers as well as early check-ins and late check-outs. For more information and reservations please visit www.discoverasr.com and social media @discoverasrindonesia.