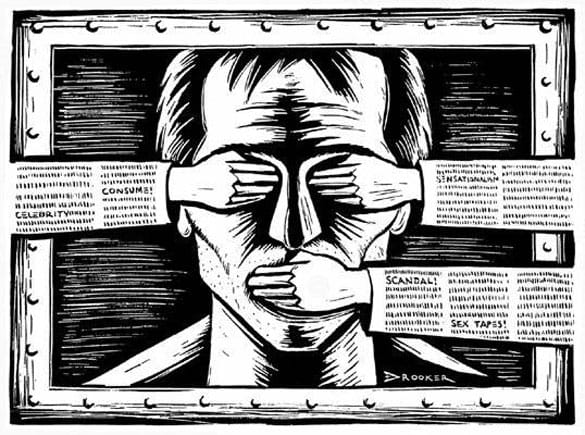 I first experienced an Indonesian election in May 1997. I was staggering home drunk from Blok M, South Jakarta, at about 3am when I encountered a newly erected polling station and knocked part of it down. It was a small, stupid act of rebellion against a rigged election.
Only three parties were allowed to contest such elections: Golkar, which always won; the United Development Party (PPP), which represented Islam; and the Indonesian Democratic Party (PDI). Founding president Sukarno's daughter Megawati Sukarnoputri had been removed as PDI leader in 1996 because she was viewed as a threat to long-serving president Suharto. This made her a hero. I had a Megawati t-shirt, which I was advised to never wear publicly.
During the campaign period, each party held meaningless, noisy street rallies. The Suharto regime called these ridiculous motorcades "festivals of democracy".
People were forced to vote for Golkar. I recall final year high school students being told their graduation depended on it, and a military widow being warned there would be no more pension if she did not choose Golkar. Election day was not a public holiday. Indonesian colleagues said they were encouraged to vote for Golkar twice: first in a polling station near home and then near the office.
Back then, the ballot sheet was simple, comprising a yellow star on green (PPP), a banyan tree on yellow (Golkar), and a black bull's head on red (PDI). All the voter had to do was use a nail to make a hole in one of the three symbols. Protesting voters put a hole in all three symbols – but vote counters could tally these for Golkar by using their fingers to cover the holes in the rival symbols.
The euphoria that followed the downfall of Suharto in May 1998 was incredible. There were great expectations for Indonesia's first democratic election in over four decades, which took place in June 1999, contested by 48 parties. In those days, I spent nearly every night boozing in Blok M. Early one morning in Lintas Melawai nightclub, a security guard asked me to help him enlist some pretty bar girls for a rally of Megawati's Indonesian Democratic Party of Struggle (PDIP). I spent the rest of the day with a bunch of women on top of a large van being driven all around Jakarta. We all wore PDIP t-shirts and I was waving a massive PDIP flag. Reformasi was the chant of the day.
PDIP won the election, although Megawati had to settle for the vice presidency until parliament kicked wily Muslim cleric Gus Dur out of office in 2001. Mega and PDIP turned out to be a huge disappointment. It also says a lot about Indonesian democracy that Golkar was not obliterated, but instead remains a potent political force to this day.
Democracy simply meant that instead of Golkar and the military controlling the pie, every opportunist could try to grab a slice. When the General Elections Commission (KPU) was formed to conduct the 1999 election, one of its decisions was to produce 1.2 million flags for the campaign period. Only 240,000 flags were produced, while about Rp.5 billion allocated for the rest of the flags was instead divided among representatives of each competing party. Corruption flourishes equally well under dictatorship or democracy.
The KPU went on to have much bigger scandals. The Constitutional Court, established partly to adjudicate disputed election results, has also been beset by corruption.
The Indonesian political scene remains one big scam, whereby people spend money to get elected and then spend much of their time in office enriching themselves, their families and their business associates. For a while, it seemed as if the political elite would in 2014 continue to steal democracy from the people. But now that Joko Widodo is running for the presidency on PDIP's ticket, there is room for optimism.
As usual, people will be paid to attend rallies. There will likely be dead people and duplicate names on electoral rolls. Many people will not be properly registered to vote. Some polling stations won't have enough ballots. Losing parties and presidential candidates will claim this is evidence of foul play – yet it's usually just incompetent management, which puts all candidates in the same boat.
After 10 years in opposition, PDIP will return to power this year, unless the Constitutional Court can be persuaded to decide otherwise, and Jokowi will become Indonesia's seventh president. That should be reason to celebrate with a drink.