Ascott Sudirman Jakarta, property managed by The Ascott Limited (Ascott), CapitaLand Investment Limited's (CLI) wholly-owned lodging business unit, recently announced the permissibility of bringing pets into the Serviced Apartment.
As a part of the Ciputra World 2 Jakarta estate, Ascott Sudirman Jakarta has established house rules where residents can bring their pets in Ciputra World 2 Jakarta area in some public areas where pets can access.
Ideally located in Jakarta's prime city location, Ascott Sudirman Jakarta is just a stone's throw away from the busiest Sudirman area. The luxury apartment is located close to various business and entertainment attractions. Guests can enjoy a comprehensive range of lifestyle facilities including a swimming pool with a view of the city skyline, a children's playroom, a games room, a residents' lounge, a restaurant, a gymnasium with steam and sauna facilities, and meeting rooms.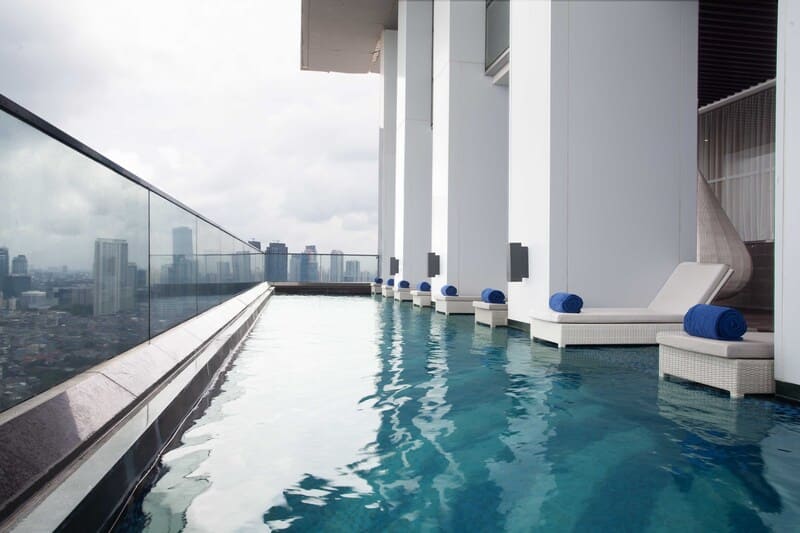 Irene Janti, Director of Brand and Marketing the Ascott Limited – Indonesia, said: "Ascott Indonesia welcomes your furry friends with pet-friendly accommodation for a long and short stay in Ascott Sudirman Jakarta. We have some of our Serviced Apartments in Jakarta and Bali with the same authorisation to bring pets with you. In Jakarta, we have Ascott Jakarta, Somerset Grand Citra, and Rasamala & Cendana at Menteng, while in Bali we have Citadines Berawa Beach. With this regulation, we strictly maintain hygiene and cleanliness to the standard guarantees through Ascott Cares – Clean 360 and CHSE certified by the Ministry of Tourism."
Ascott Sudirman Jakarta's relaxing ambience and lavish interiors await discerning corporate travellers, relocating executives on extended stays and holidaymakers. The 43-storey premier serviced apartment offers business and leisure travellers featuring stylish and elegant decor and luxury fittings, featuring 192 units consisting of well-appointed studios and one to three-bedroom apartments.
Each apartment is tastefully furnished and comes with a fully equipped kitchen, living room and dining area, bathrooms with bathtub and rain shower as well as complimentary wireless internet access, LED smart television with home entertainment system, washing machine and dryer and other modern amenities. A collection of expressionist-styled art pieces by Hendra Gunawan, a famous Indonesian artist adorns the public areas including the lobby.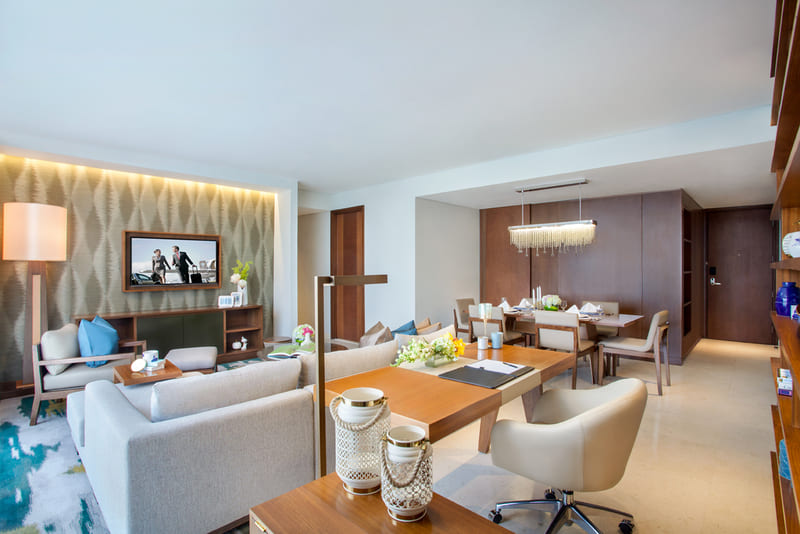 Join our loyalty program Ascott Star Rewards (ASR) for more benefits. The ASR membership comprises Classic, Silver, Gold and Platinum tiers. With every tier upgrade, members will receive more benefits such as bonus points, complimentary room upgrades, discounted birthday e-vouchers, airport transfers, early check-in, late check-out and many more. Please use promo code PETFRIENDLY to get 20% off the room only valid for booking through www.discoverasr.com.