Mount Bromo is one of the most well-known mountains in Indonesia. With its miraculous view and beautiful sunrises, visitors cannot help but fall in love with it. Its beautiful name originated from the Hindu god, Brahma. The mountain also has its own legend, according to which a brave prince sacrificed his life for his family. Every year, during an annual festival known as the "Kasada", people place food and money in the crater of the volcano to commemorate the prince's sacrifice.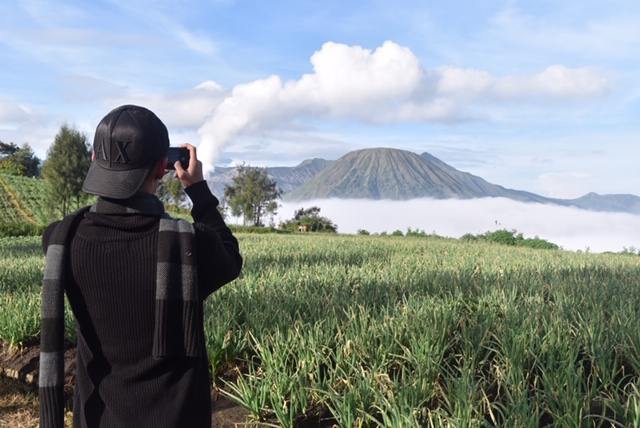 Bromo is located in the middle of a plain known as Lautan Pasir or Sea of Sand and has been a protected nature reserve since 1919. Although Bromo is one of the most active volcanoes in Indonesia, last erupting in February 2016, it is also one of the most climbed mountains. In fact, hiking Bromo is ranked as one of the top ten things to do in Indonesia. June, July and August are the perfect months to go in order to reduce the possibility of encountering rain, but of course there are more tourists at this time of year.
Mount Bromo is well known for its glorious sunrises. The breathtaking and ethereal landscape is astounding during these times of day. Looking at the sun rising and casting its golden rays over the active volcano, you will agree that it is a surreal and out-of-this-world experience. The sunset is also a popular attraction for those not wishing to get out of bed early in the morning.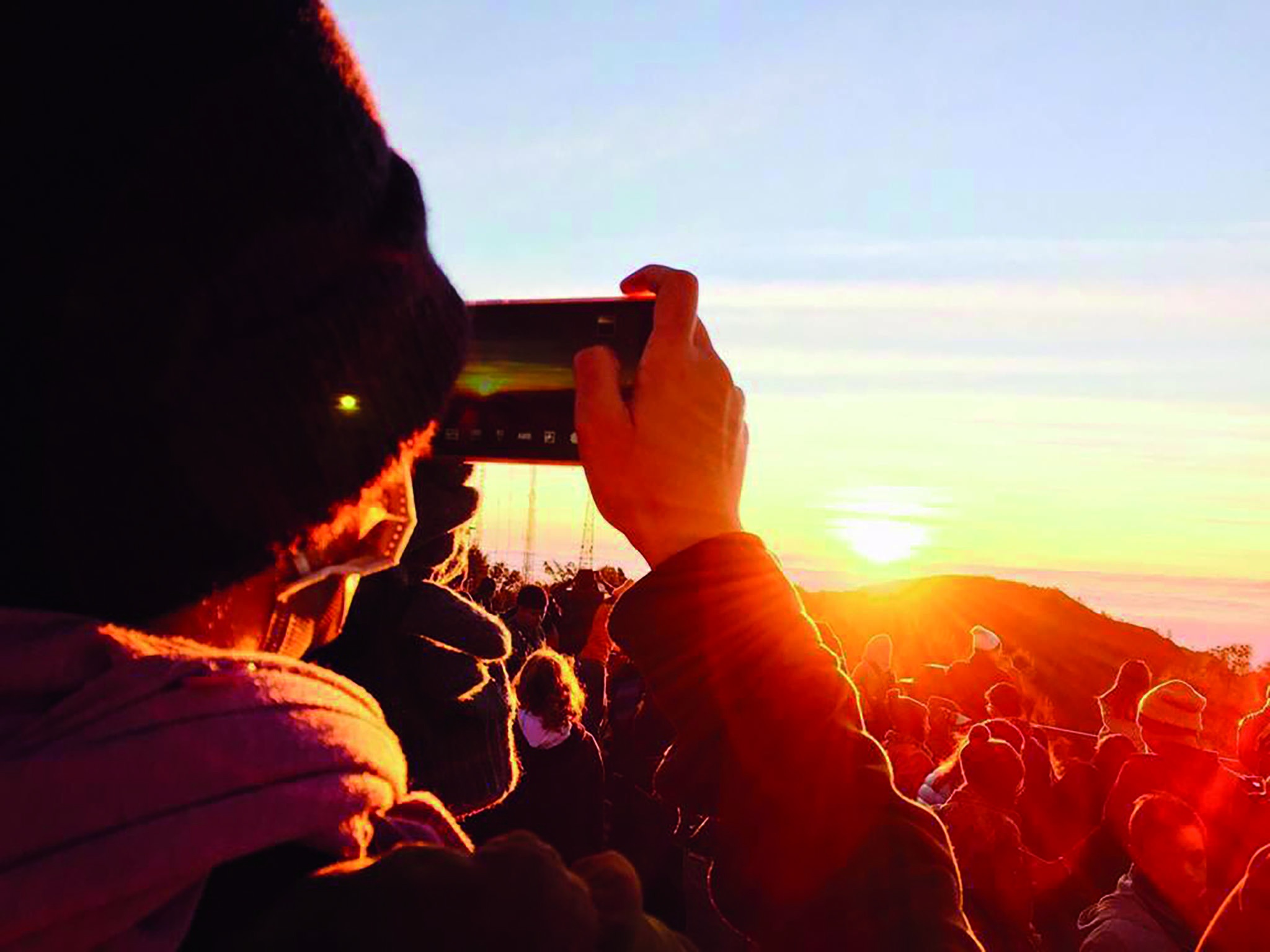 Upon reaching the drop off point in Bromo, you will need to hike about 100m to the viewpoint and wait for the sunrise. As you will be spending a few hours at the viewpoint, do bring a thick jacket, gloves and woolen hat to protect you from the biting cold as temperatures can drop to as low as eight degrees.
Besides camping for the more adventurous, there are hotels and resorts for visitors who prefer comfort and relaxation. Bromo Terrace Hotel is one of the many hotels in Bromo. It is affordably priced at Rp1.2 million with good facilities and wonderful views. There are many hotel options to suit your budget.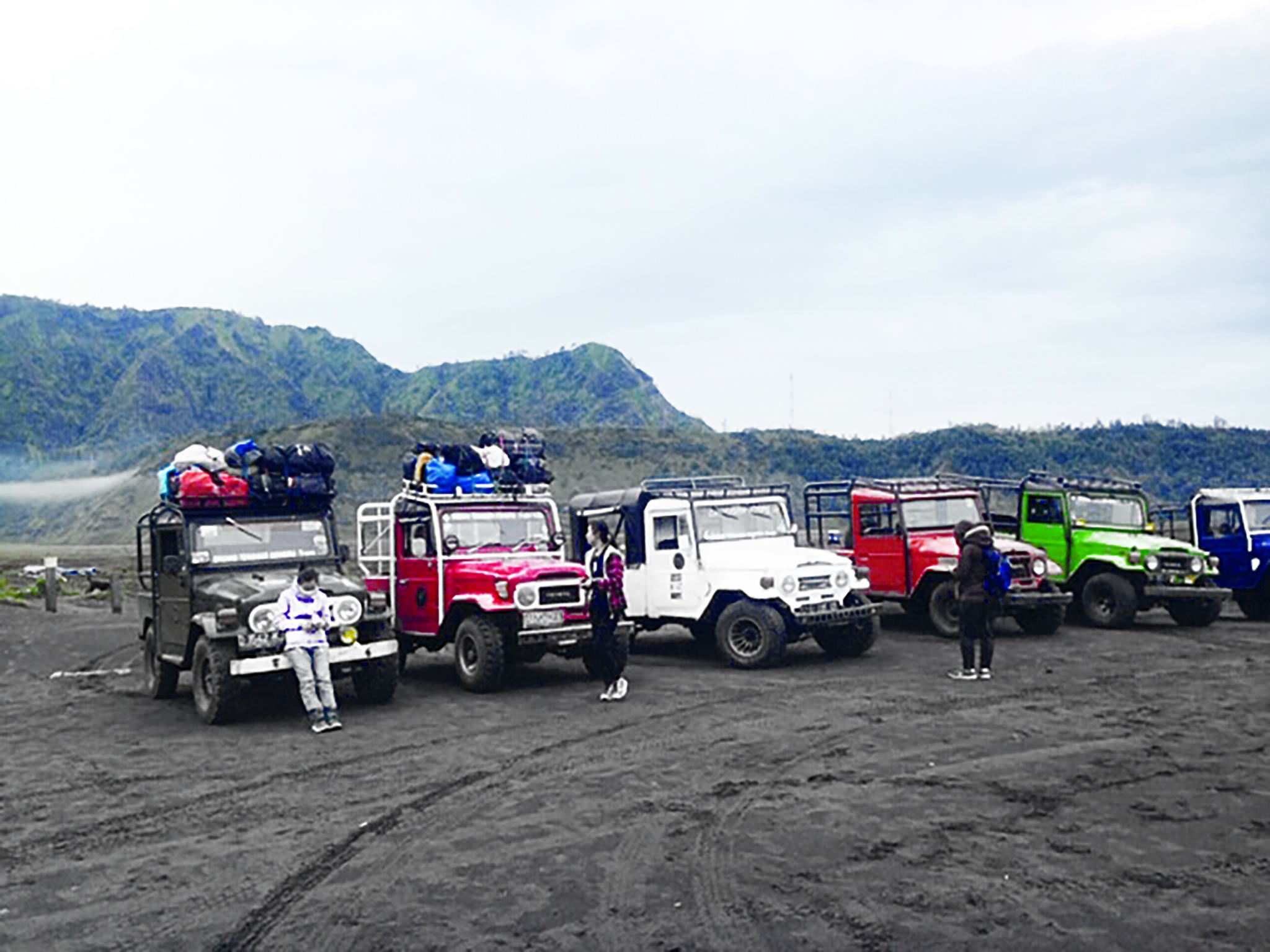 As you make your way back down you will certainly feel that the breathtaking scenery makes braving the early morning and the cold more than worthwhile.
The nearest airport to Bromo is Juanda Airport in Surabaya. You can engage the services of tour agencies in Surabaya to plan a seamless trip to Bromo if you wish.