Toiling away everyday and leading a fast-paced lifestyle can take its toll – leaving one stressed and desperately wanting a form of recreation.
If you want to indulge your inner child and while away time at one of the most fun places known to mankind, then why not head over to an amusement or theme park near you? According to Entertainment Designer, Indonesia is quickly growing to be the next hot theme park destination. In fact, a $500 million theme park in West Java province could be something to look forward to with Indonesia's MNC Land responsible for investing the whopping amount to create the mega scale project.
With jampacked activities to choose from, this is an exhilarating way to de-stress, bond with friends or family and relive your childhood memories.
1) Ancol Dreamland
Also known as Taman Impian Jaya Ancol, this massive location is home to several attractions for which getting around via rickshaws and gondola cable cars is needed. This place is also famous for being Jakarta's version of Disneyland. The Fantasyland (Dunia Fantasi) amusement park is often flocked to by kids and adults alike. Visitors are spoilt for choice with water rides, thrill rides or family friendly rides. Tickets range from Rp.200,000 (US$15) during weekdays and Rp.295,000 (US$22) during weekends. Aside from a theme park, Ancol Dreamland also offers a water park, oceanarium, animal shows, an eco park, bowling centre and golf course.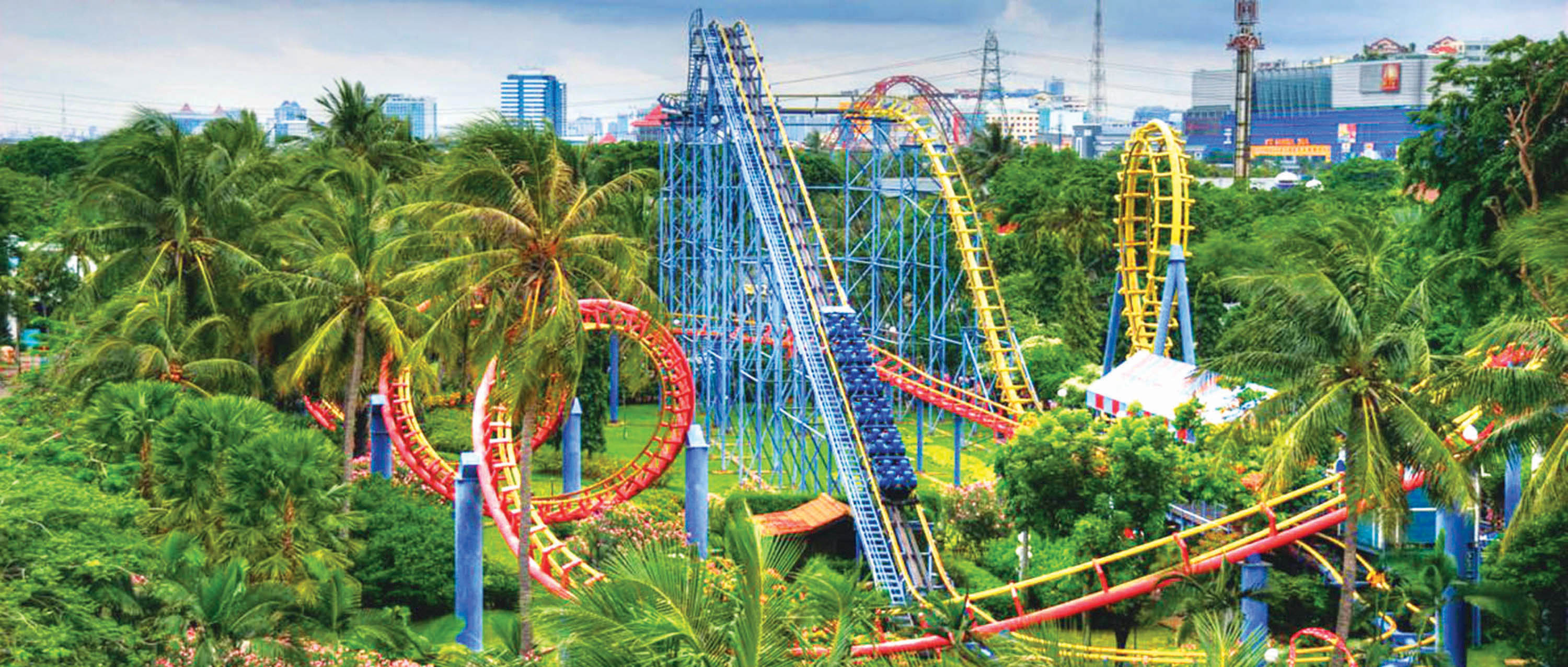 Contact details: 021 29 222 222 | 0812 8799 2222
Website: https://www.ancol.com/
2) Taman Safari Indonesia
Located in Cisarua, Bogor, people can enjoy this world-class wildlife conservation institution and theme park. Taman Safari is nestled between majestic lush mountains providing scenic views. It has more than 5,000 species of trees and 280 species of wildlife. Plus guests of all ages have the chance to try various activities such as exploring the forest in a private vehicle. There are game rides, wildlife exhibits, shows and you can even visit the waterfall. Choose between Safari Siang (day safari) or Safari Malam (night safari). Rates are Rp.180,000 (US$14) for ages six and up while passes for five years and below are Rp.160,000 (US$12).
Contact details: +62 251- 8250000 | [email protected]
Website: https://bogor.tamansafari.com/
3) JungleLand Adventure Park
JungleLand is a sure haven for kids and the young at heart. The entire place boasts 37 fun rides and is divided into four zones: Mysteria, Carnivalia, Tropicalia and Explora – each with unique rides and attractions. The theme park is located in Sentul City's 35 hectares area and can accommodate up to 30,000 people. JungleLand also has a complete dining and shopping area as well as facilities that include toilet, first aid, locker, nursery, tent, chairs and baby stroller. You don't even need to worry about your safety since their employees are certified in HSE (Health Safety and Environment). Tickets on normal weekdays cost Rp.165,000 (US$13), Rp.220,000 (US$17) on weekends and Rp.250,000 (US$19) during peak season.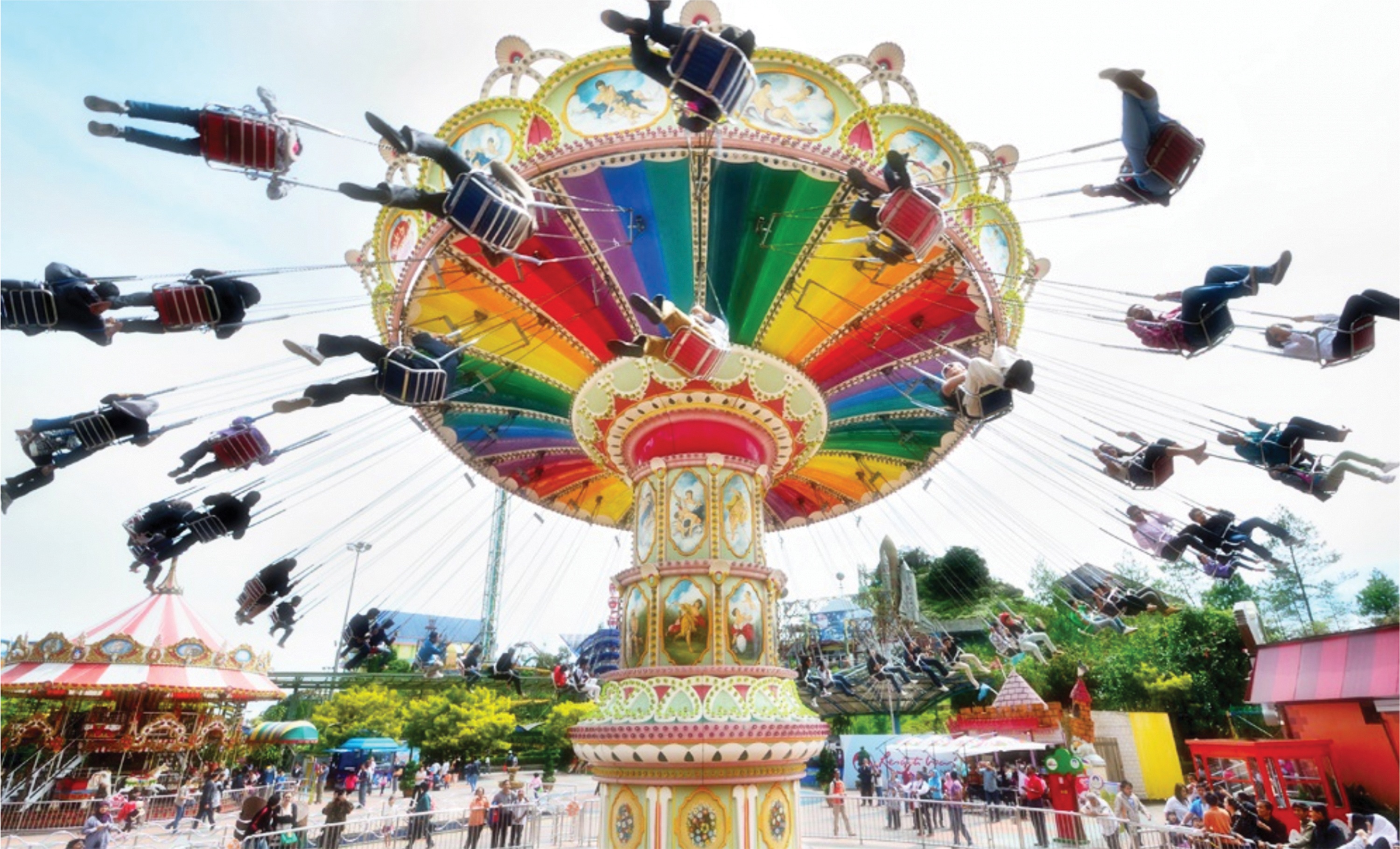 Contact details: (021) 29 311 313 | [email protected]
Website: http://www.jungleland.co.id/
4) Trans Studio
With branches in Bandung and Makassar, Trans Studio is an indoor theme park and thought to be one of the biggest in the world. There are 20 exciting rides spread out in three unique zones – Studio Central, Lost City and Magic Corner – with everything decked out in an eye-catching broadway style. Want to experience being a star for a day? Be a part of favourite TV programmes in TRANS TV and TRANS 7 such as Dunia Lain, Jelajah, Si Bolang and so much more. From Monday to Thursday, the entrance fee costs Rp.180,000 (US$14) and Rp.200,000 (US$15) on Friday. The rate during Saturday, Sunday and holidays is Rp.280,000 (US$21).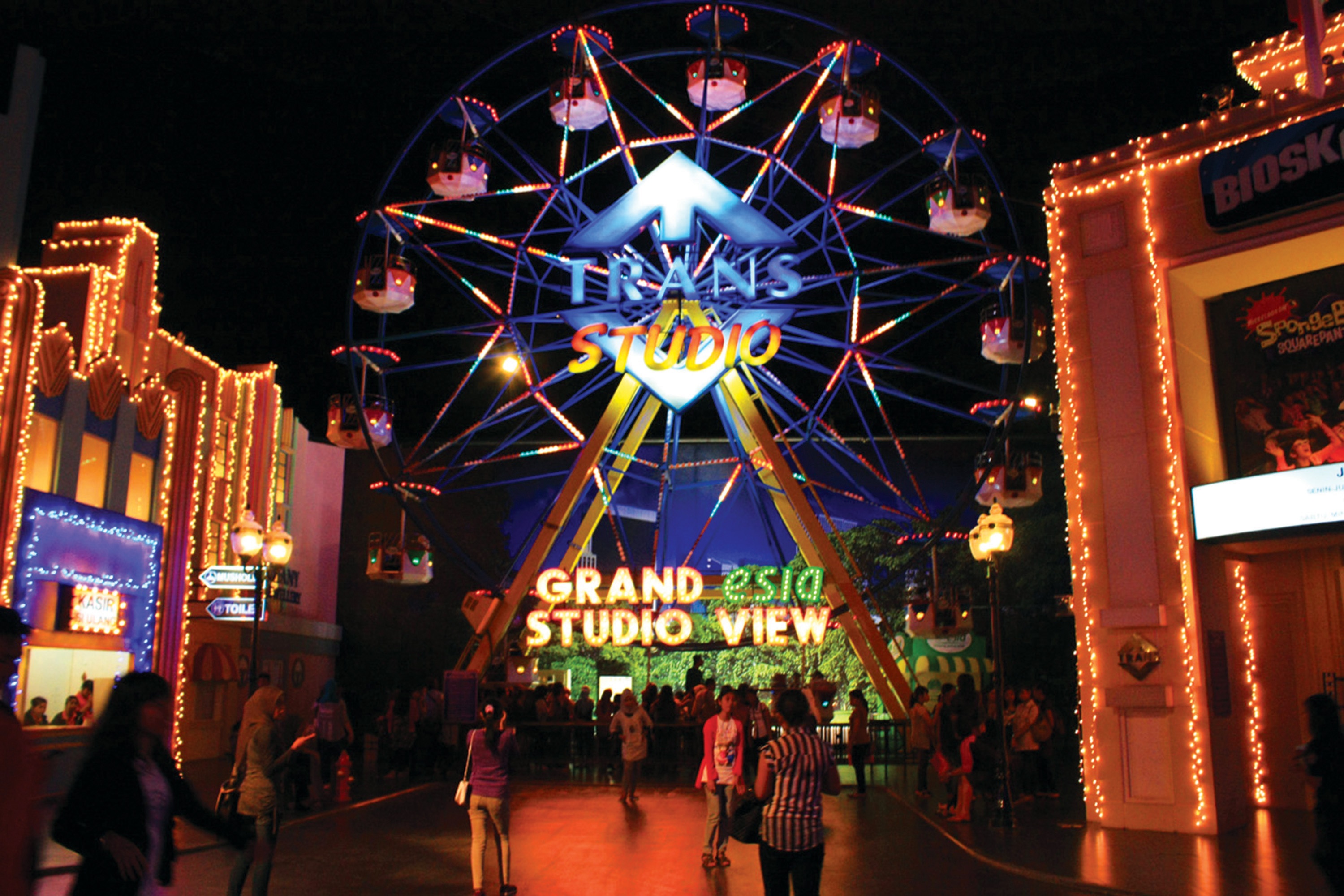 Contact details: Makassar: +62 411 8117100 | Bandung: 022 86012555| Jakarta: 021 7998202
Website: http://www.transstudiobandung.com/
5) Taman Pintar Science Park
Are your kids into science? Do they dream of following in the footsteps of Albert Einstein or Thomas Edison? Take them to Taman Pintar in Yogyakarta to boost their thirst for knowledge. After all, it's best to start them young. This is a place where they can express, create and appreciate science through imagination, trial, and games.
Contact details: +62 274 583631
6) Kidzania
Another place to have your kids indulge in creativity and be whoever they want to be when they grow up for a day is Kidzania. A kid-sized replica of a real city, Kidzania is complete with highways, urban facilities such as hospitals, supermarkets, salons, theatre, factories and much more. Let them enjoy playing the role of a doctor, teacher, pilot, police, cook – the sky's the limit with the professions they can try. Ticket prices range from Rp.50,000 (US$4) for ages 2-3, Rp.150,000 (US$11) for ages 4-16 and Rp.100,000 (US$8) for ages 17-64.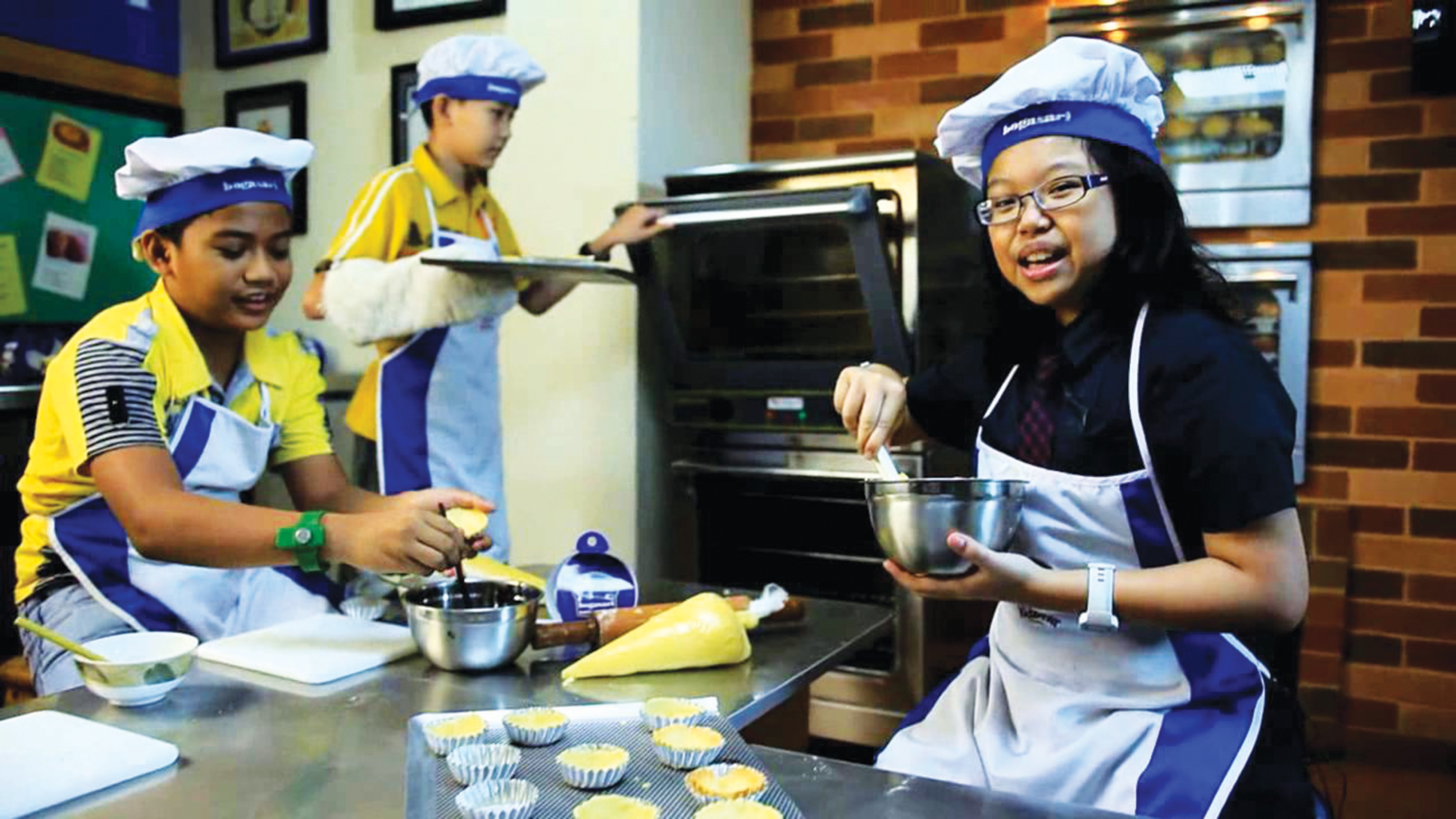 Contact details: 021 5154 888 (ext. 100) | [email protected]
Website: http://jakarta.kidzania.com/en-id
7) Taman Mini Indonesia Indah (TMII)
Also known as 'Beautiful Indonesia Miniature Park', TMII is a culture-based recreational area located in East Jakarta and spreads out across 250 acres. This is the perfect place to visit if you want to immerse yourself in the country's rich culture as the park showcases and represents the tribes in 33 provinces of Indonesia – each showing different shapes and building styles. They also cover the aspects of various daily life in every province, displaying various fashion, dance and regional traditions. TMII has become a famous tourist spot due to its several attractions such as a miniature of the archipelago in the middle of the lake, cable cars, museums, IMAX cinema and theatre.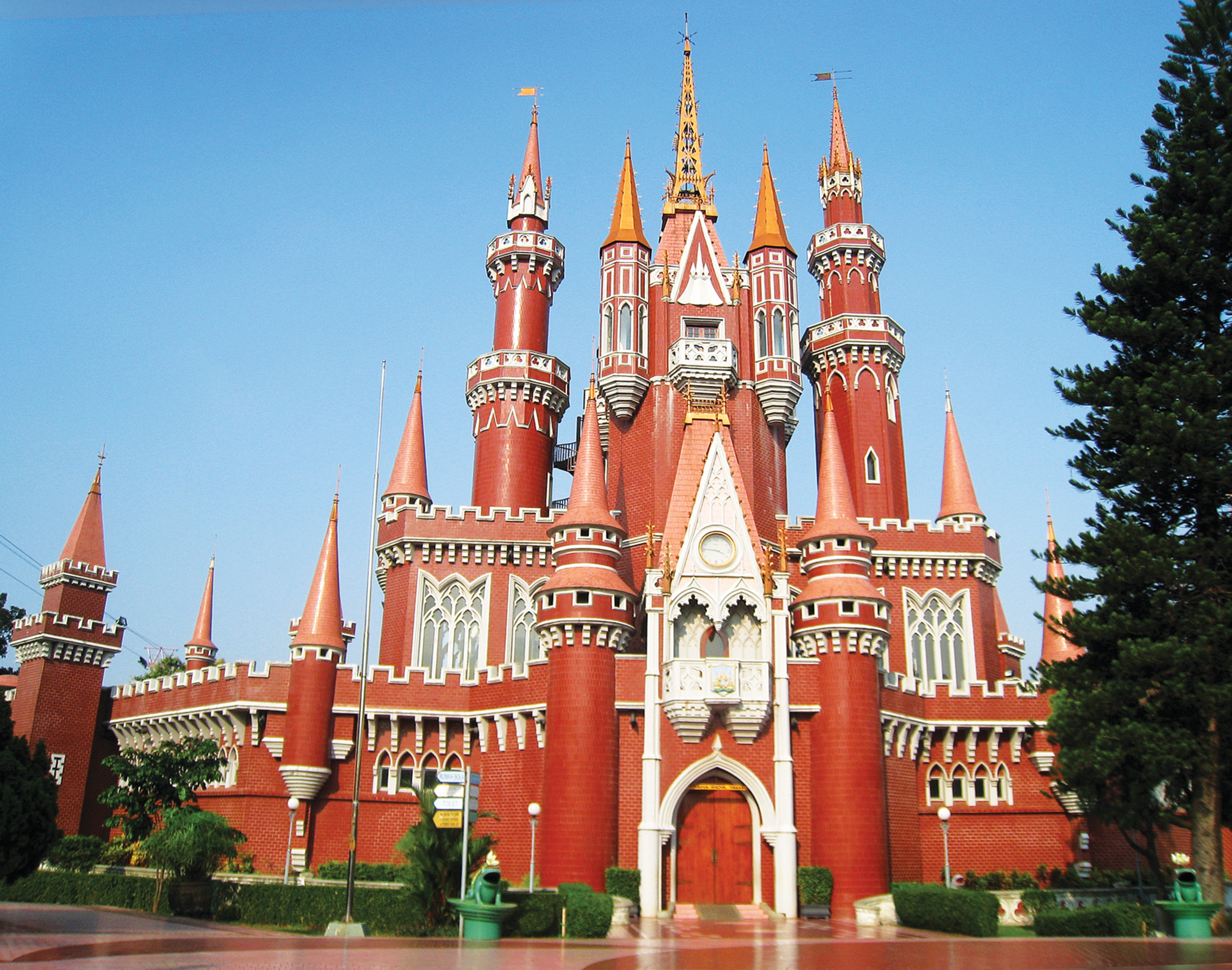 Contact details: 021-87792078 | [email protected]
Website: http://www.tamanmini.com