Bamboo forests shrine against an untouched river valley in Payangan, Bali compose a luscious jungle where a retreat for seekers of peace and calmness beholds.
Padma Resort Ubud exudes tranquillity like no other in every inch of its 11-hectare space embellished by lively green surroundings. That's because the resort takes great acknowledgement of the connection between nature and ultimately, oneself.
An Agroforestry Garden of locally-grown produce greets guests upon arrival. Expanding three hectares, this ravishing space is filled with flowers, herbs, shrubs, fruits, and more plant life native to the area. Get closer to nature by exploring further this botanical wonder by partaking in a guided tour where one can select fruits every Monday and Thursday from 10 AM to 11 AM. Or go solo at any time of the week from 9 AM to 5 PM.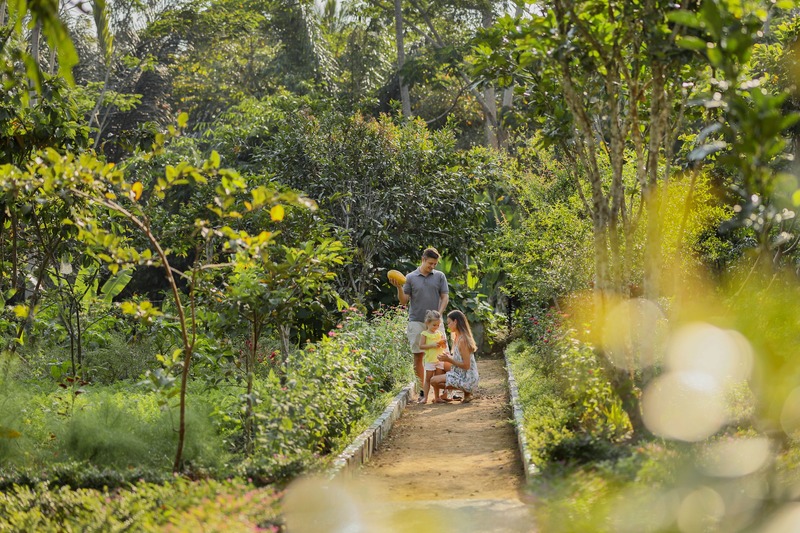 Get comfortable by delving into five-star amenities and facilities offered by the renowned Padma Hotels, including stunning panoramic river valley and tree-top views from every 149 rooms. Revel in contemporary Balinese architecture and artworks such as artisan-crafted furnishings, hand-carved wooden detailing, state-of-the-art media, private balconies, and spa-inspired en-suite bathrooms. Whether on a honeymoon or a family retreat, the rooms and suites at Padma Resort Ubud provide ultimate comfort and flexibility to accommodate every need.
Relaxation goes beyond an enclosed room. Outdoors lies an 89-metre heated infinity pool amongst a stretch of awe-inspiring views over the valley, connected to the resort via an enchanting glass-top tunnel. The water is cool for an oasis on warm afternoons and is heated when the temperature drops in the evenings. Not to mention is a Jacuzzi. Encircling the pool are sun loungers and umbrellas, alongside The Pool Café & Bar where delectable Mediterranean cuisine featuring fresh fruit smoothies and signature cocktails accompany friends, honeymooners, and families alike.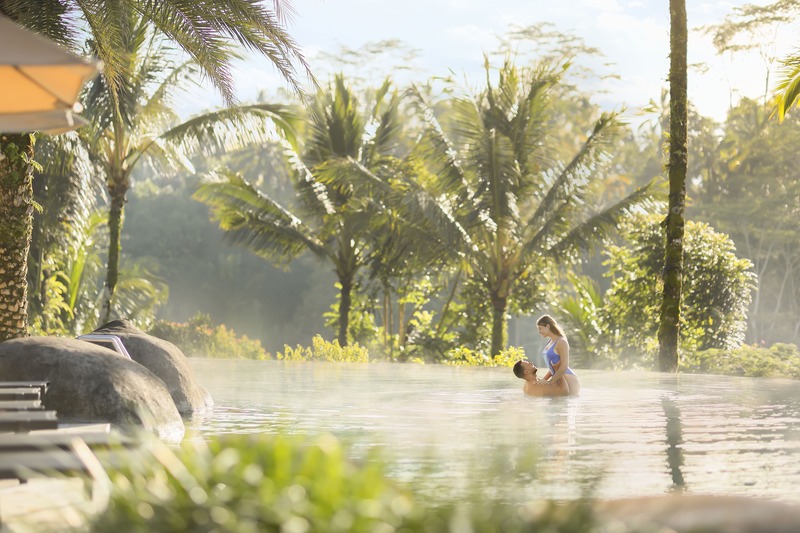 Lounging all day is sometimes the only remedy. Nevertheless, staying active stimulates profound joy and feel-good emotions. The wellness of Padma Resort Ubud's guests is enhanced through the abundance of other physical activities readily available throughout one's stellar stay.
Padma Resort Ubud has a Fitness Centre as a way for invigorating movements to be more inspiring with its views overlooking the infinity pool and the valley below. It also includes a sauna and steam room for guests to rest their muscles.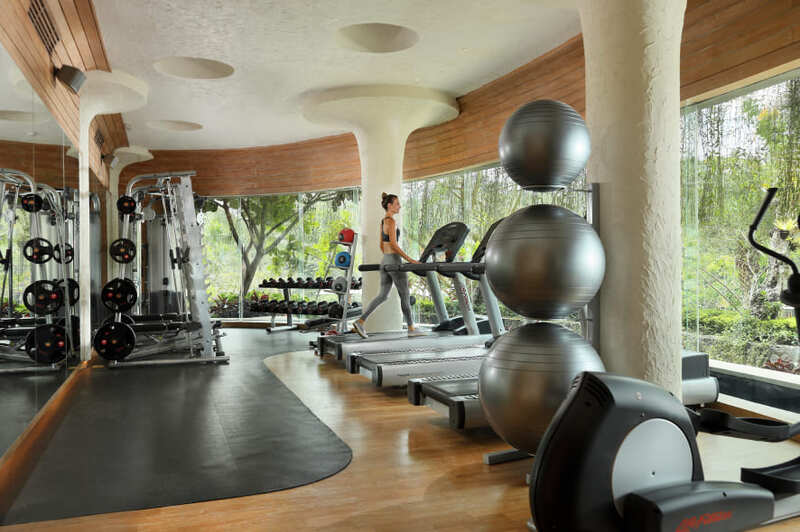 It's understandable to have verdant scenery irresistible to dismiss. A 2-kilometre Jogging Track marks the ideal location for a pre-breakfast jog or a leisurely walk. This jogging and walking trail takes one through the resort, showcasing the stunning tropical gardens and the serene river that streams alongside. Take it up a notch by connecting with the island and its heritage through an enthralling guided bike tour adventure around the nearby Payangan village where Bali's charming famed warm and prominent hospitality and enchanting rice fields await.
But if staying indoors is a preference, master the art of yoga at The Bamboo Nest with the hands of trained instructors for safety and reassurance. Taking a rejuvenating wellness program here will leave the body, mind, and soul feeling balanced and revitalised.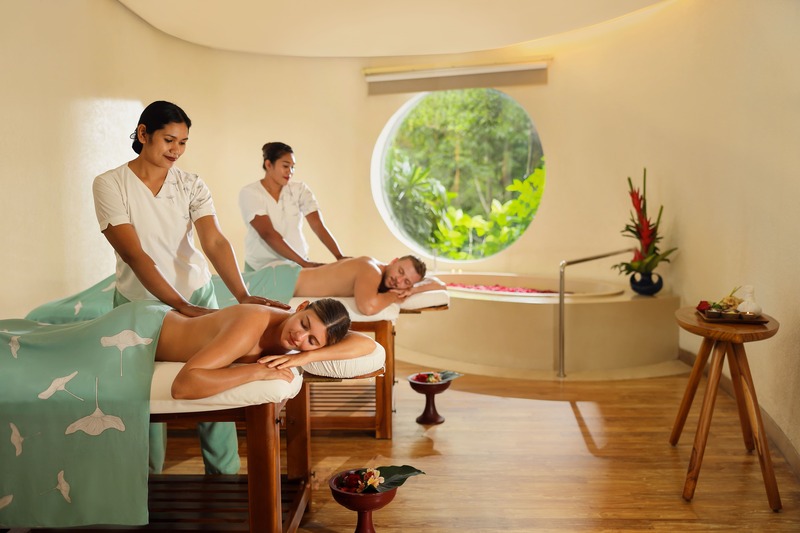 The Spa welcomes guests after a full day of relaxing, moving, and everything in between. This sophisticated sanctuary of wellness, pampering, and serenity features exquisitely trained therapists conducting heavenly treatments inspired by authentic Asian rituals as well as global cutting-edge trends merely using the finest spa product lines, including Pevonia. Soulful communal areas within the perimeters of the resort are surrounded by more gardens and soothing water installations.
Embark on a journey of mesmerising tranquillity at Padma Resort Ubud that will forever be ingrained in the heart as fond memories. Please visit www.padmaresortubud.com for more details and to book a stay.
PADMA RESORT UBUD
Address: Banjar Carik, Desa Puhu, Payangan, Gianyar, Bali 80572
Call: +62 361 752 111
Instagram: @padmaubud