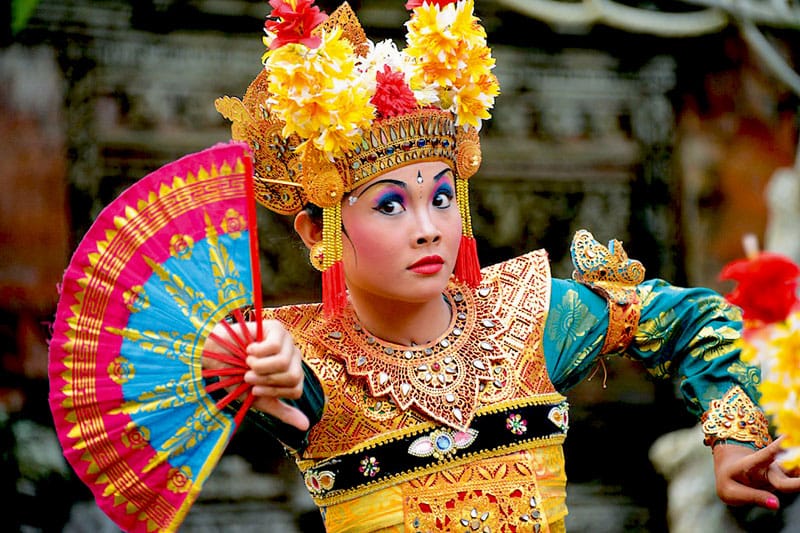 Ti Tin loves to dance. Her graceful movements and striking natural beauty combine for an iconic vision of Bali. To watch Balinese dance is to glance into Balinese history and ancient rituals. At the age of six, Ti Tin started dance lessons in her local village, Petemon, in one of the most ancient areas of Bali—Pejeng.
Dancing from that age is a big commitment and involves three hours of dance lessons twice a week outside of school hours. It is great to see the traditions being passed down as Ti Tin also teachers six year olds in the local dance school.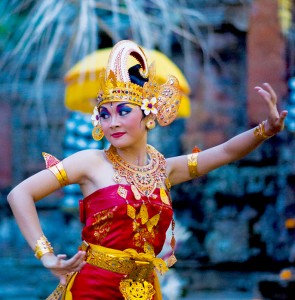 She performs many dances including the Legong, Rejang Dewa, Puspanjali, Kembang Girang, Margapati and more recently the Sisiya, which is performed as part of the Calonarang, when the bad spirits are invited into the temple during the ceremony. She found this experience "a little scary" as she puts it, as some of her friends have gone into a trance whilst performing.
This is something Ti Tin has not experienced, yet. Having just finished high school her dream is to work on a cruise ship. She is waiting to hear if she is being accepted into Tourism School in Denpasar to make that dream a reality. She still plans to continue dancing at ceremonies and special events, but feels that she will not have enough time once she starts studying. It would seem to me a real shame for someone like her to lose this immense talent to working on a cruise ship, but I guess these are the economic realities of living in Bali today and one of the challenges of preserving one of the strongest aspects of Bali culture.
Ti Tin has no desire to perform for tourists commercially however she is always looking for ways to improve her dancing technique. She very much believes in the Balinese concept of divine inspiration or taksu. This can transform a quiet, shy 18-year-old into a dancer of extreme beauty and powerful energy that can mesmerize the audience, as they believe they are dancing as one with the Gods. To witness this as a foreigner is simply unforgettable and a great testimony to the spirit and magic of Bali culture.