Bali has become a vibrant centre for people who enjoy nourishing food served in beautiful settings.
Our guide for healthy eating features a selection of popular restaurants and cafés across the island; offering everything from organic food, to the latest green, vegan and vegetarian superfoods – it's time to experience the foodie revolution!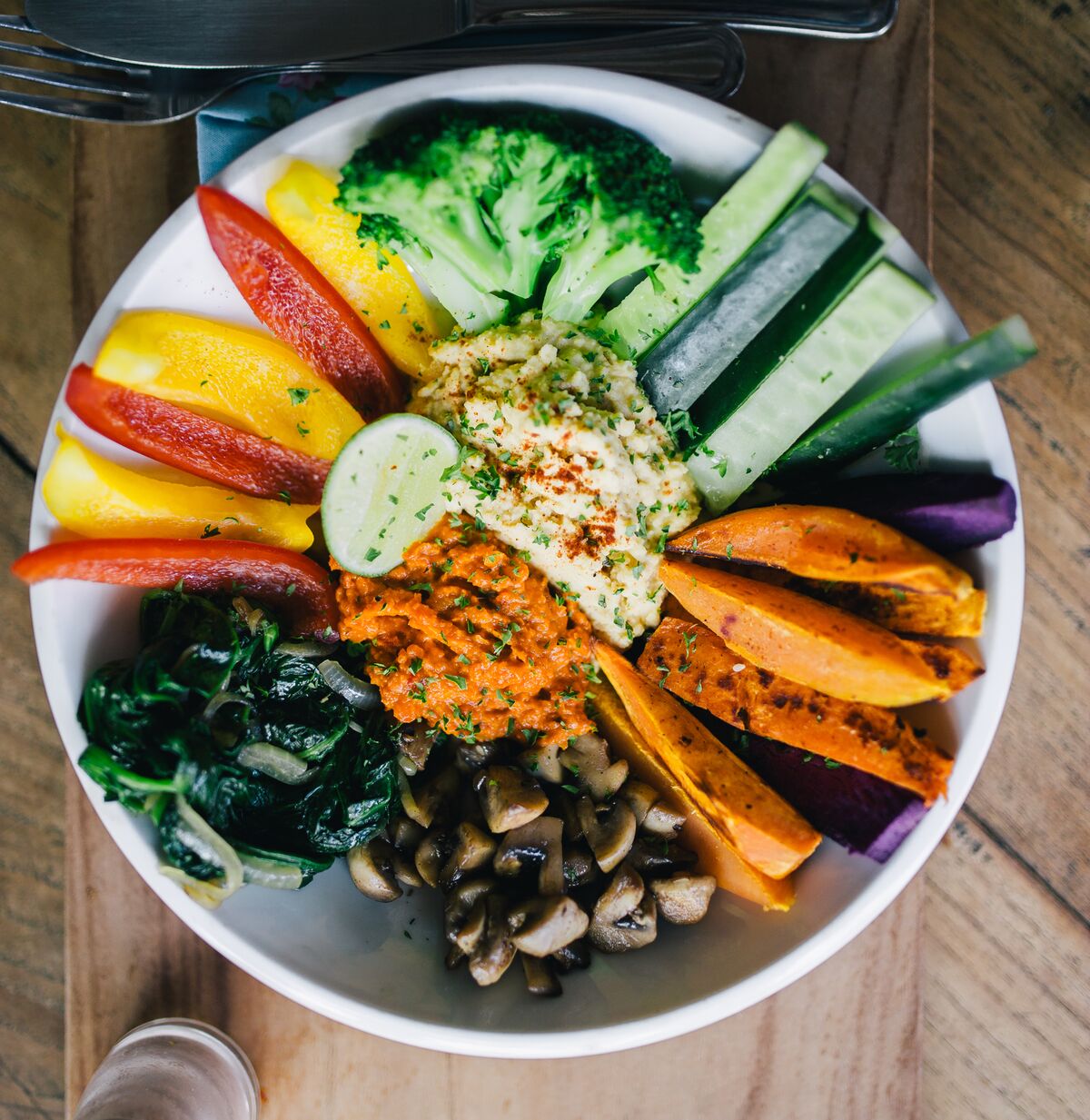 MOTION CAFÉ (BATU BOLONG)
Everything at Motion Café is of great value. Whether you're following a raw vegan, keto, paleo, organic, vegan, or a gluten-free diet, they have lots of options for you. From salads, curries, pesto pasta, and waffles: all the dishes are rich in vitamins, minerals and combined in a way that your body can absorb them effectively. Motion Café supports local farmers and uses organic products whenever possible, and you can book a consultation to build a meal plan that suits your body's needs without giving up the food that you love!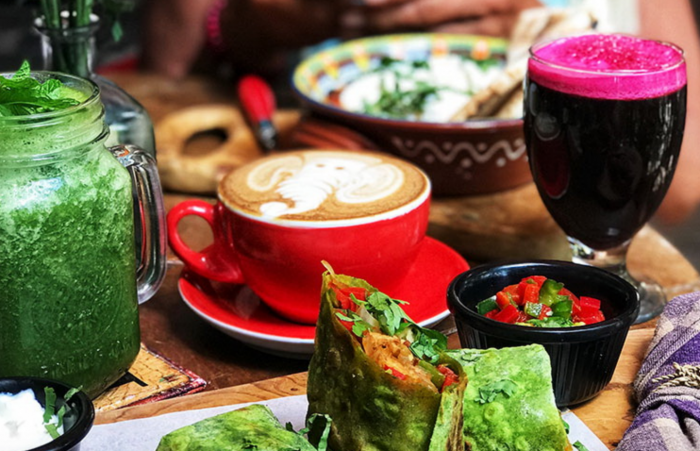 THE SMOOTHIE SHOP JUICE & BREAKFAST BAR (BALANGAN)
Located at Mandala Village, this shop overlooks the beautiful Belangan Beach, offering organic smoothie bowls, home-roasted granola, wholesome sandwiches, energy balls, juices, and raw delights that are produced by local farmers. It's the perfect place for breakfast, lunch, brunch, or simply a cup of great, mildly roasted coffee to be enjoyed on their cozy terrace listening to relaxing music. The vegan options here are delicious, including Shakshuka made with vege chicken, and the chocolate bowl is a dream for every chocolate lover!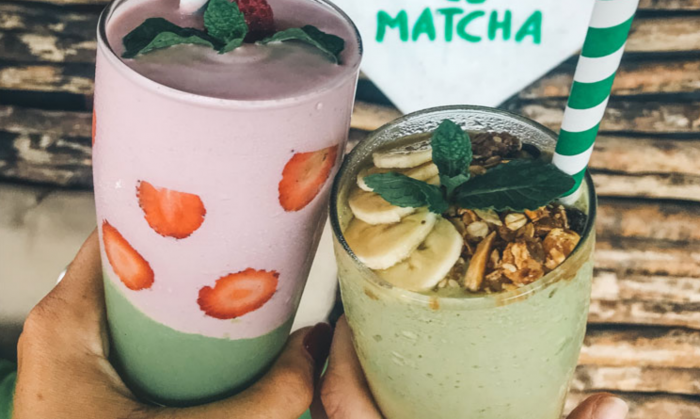 MATCHA CAFE BALI (CANGGU)
This cozy neighbourhood cafe serves a great line of real Matcha green tea beverages that are complemented by a large selection of healthy gluten-free, refined sugar-free and vegan dishes. Open at 7.30 am, it offer surfers delicious wholesome breakfast options before their session. Recommended even for non-Matcha lovers, it has amazing lunch options such as Mushroom Gnocchi or snack varieties like their Macrobiotic Rainbow Bowl. Their Matcha Lemon Cheesecake and Matcha Tiramisu desserts sell out fast in Matcha heaven!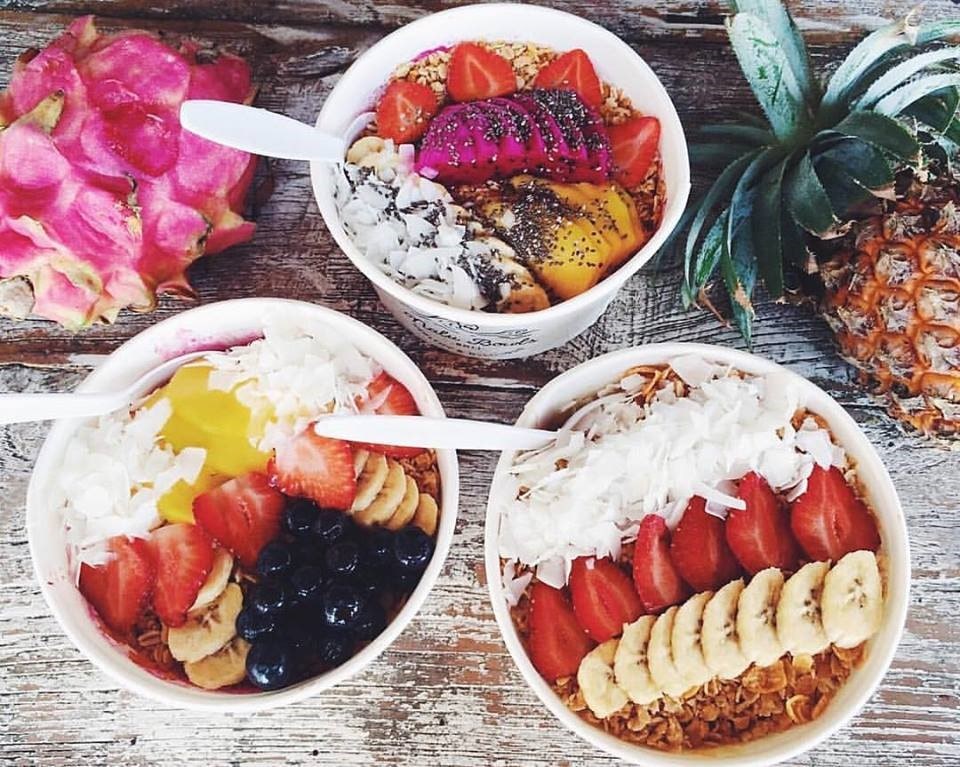 NALU BOWLS (ULUWATU)
Inspired by Hawaii, Nalu bowls is the perfect pre and post-surf meal, with each bowl named after waves from around the world. Located on the way to Uluwatu beach, Bali's first smoothie bowl shack offers local ingredients with homemade granola and recipes that will make your taste buds sing! Their J-Bay Bowl made with banana, granola, and peanut butter is a bowl of freshness in the heat of the day. Located five minutes from the beach, Nalu Bowls caters to people who enjoy giving their body a dose of amazing Acai goodness.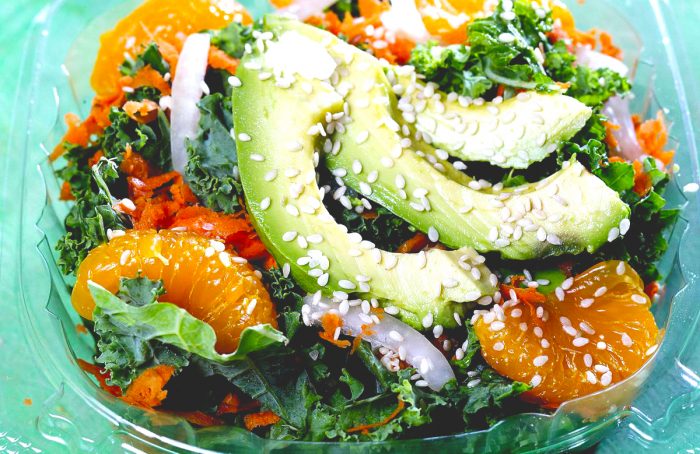 THE SEEDS OF LIFE CAFÉ (UBUD)
Anyone who enjoys healthy eating will love this raw food café that serves a variety of extravagant delights from fresh juices, sprouted seeded hummus, to raw warmed pizza – all ingredients are made from organic produce grown in the rich volcanic soils and picked daily. Favourites include Malaysian Laksa, Korean Hobak Kimchi Rolls, Mexican Lasagne, and Gnocchi with Gorgonzola Blue Cheese. Sample their delicious Ayurvedic drinks and treats from the dessert case. The Taoist herbal tea bar is a great option for a nightcap!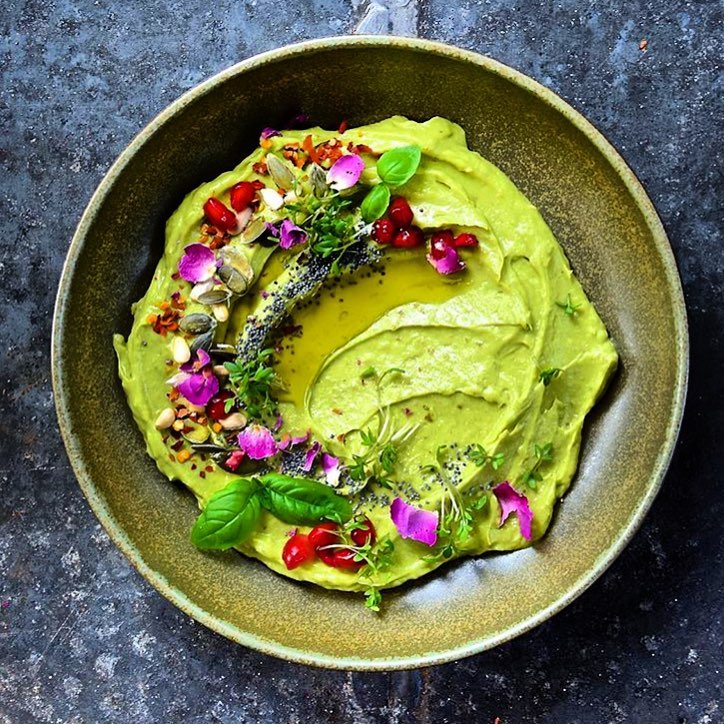 AVOCADO FACTORY (CANGGU)
The Avocado Factory is the first bar in Southeast Asia founded from a love for avocados. Every item features the super fruit in a variety of visually stunning creations. You'll find avocados in the form of burgers as well as pressed in juices, infused in tacos and more. The truffle Eggs Benedict is a popular choice partnered with a selection of teas, including lychee tea. At Avocado Factory, you'll find sustainably sourced avocados served in the most innovative ways. Drop by to get your avocado fix at any time of the day!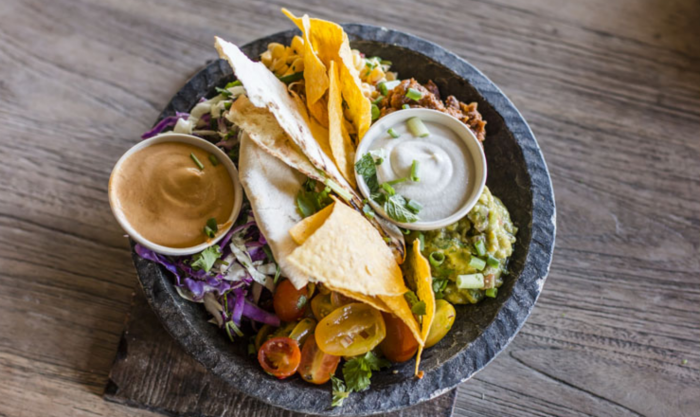 GENIUS CAFÉ VISION (GIANYAR)
Building upon the success of Genius Café Sanur, Genius Café Vision in Gianyar serves locally crafted and organically sourced whole foods and signature drinks to a global community of entrepreneurs and digital nomads with fast WiFi. The cafe is casual and upbeat with a beautiful garden outside. Their menu includes delectable healthy food including plant-based drinks, coffee, smoothie bowls, and frittas, well balanced in flavours and textures. Creamy Mushroom Pasta and Twice-Cooked Duck are the favourites. Drinks are designed by alchemist Kittea Ukkola, offering locally grown superfoods and essential oils, combined with herbal tonics and house-infused alcohols.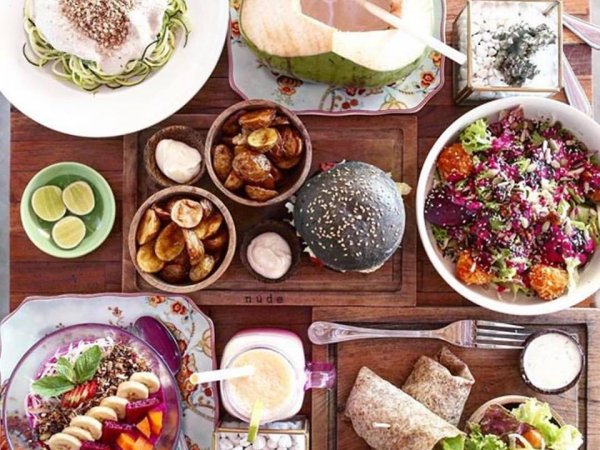 NÜDE (BERAWA)
Located along Berawa's popular strip, Nüde is a crowd-pleaser for organic foodies and digital nomads alike, with absolutely delicious food served with stylish local chic. There is plenty of space with air-conditioned areas and reliable WiFi. An excellent selection of kefir, juices, and smoothies with a great variety of raw and vegetarian/vegan options such as Tangy Papaya Roll, Protein Salad or Smashed Pumpkin. The grilled Beef Tenderloin, slow-roasted Pork or Teriyaki Salmon will satisfy meat and fish lovers. For those with a sweet tooth, we recommend their homemade plant-based treats.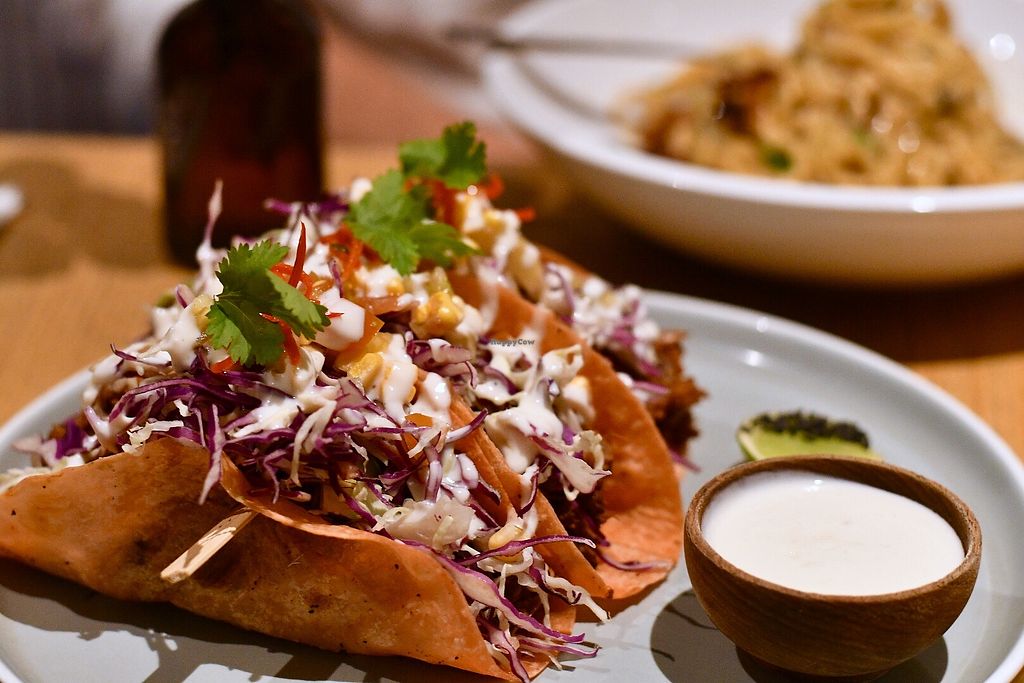 PELOTON SUPERSHOP (BERAWA)
This fun and vibrant café will change the way you think about vegan life forever. Order everything from rainbow-coloured smoothie bowls to Pecan Pies, nachos or Green Burgers, great Açai bowls, pasta and salads, the latest kombucha drinks and ayurvedic teas. The open space upstairs is a great place to access fast internet, and to enjoy the reasonably priced Marathon Breakfast Plate. Peloton is great for kids with their separate menu, who can take a roam around the bicycle shop.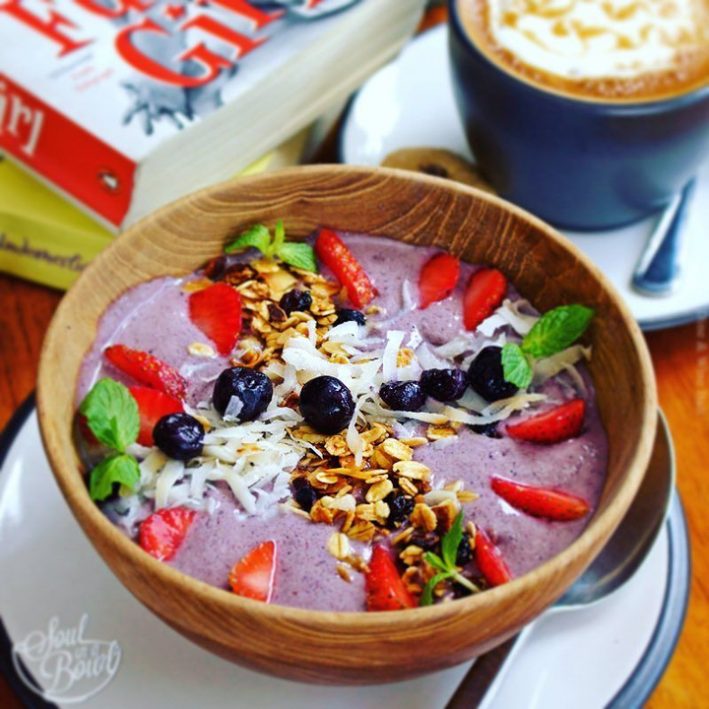 SOUL IN A BOWL (SANUR)
Soul in a Bowl was established to fill a gap in the Sanur restaurant scene by offering innovative and healthy food, served in a vibrant and relaxed environment. Their menu focuses on flavour and locally sourced ingredients, accompanied by great coffee, cocktails, and wine right on the beach! Vegetarians will be spoilt for choice by their fresh and delicious menu. Try their Falafel Wrap, homemade Kombucha, and the sweet and salty French Toast.
Whether your passion is to detox on fresh juices made from locally grown produce or sitting by picturesque rice fields eating organic Nasi Campur, Bali will make you fall in love with food in a way you never thought possible!