With the recent opening of the Museum of Modern and Contemporary Art in Jakarta, its Director Aaron Seeto reflects on the expanded role of major art institutions in society and addresses the importance for Indonesian museums to have a strong and internationally standardized infrastructure.
When MACAN officially opened for the public on November 4, Indonesia finally had its first international-standard, contemporary art museum. The private institution was established and supported by Indonesian businessman and arts collector Haryanto Adikoesoemo, who is dedicating his collection of roughly 800 works of contemporary art in the new museum.
The esteemed collection consists of mostly Indonesian art, with 35 percent from American and Western Europe and 25 percent from the greater Asian region. Visitors will get the chance to view works from top local artists like Raden Saleh and Affandi as well as international artists like Gerhard Richter, Anish Kapoor, Jeff Koons and Frank Stella.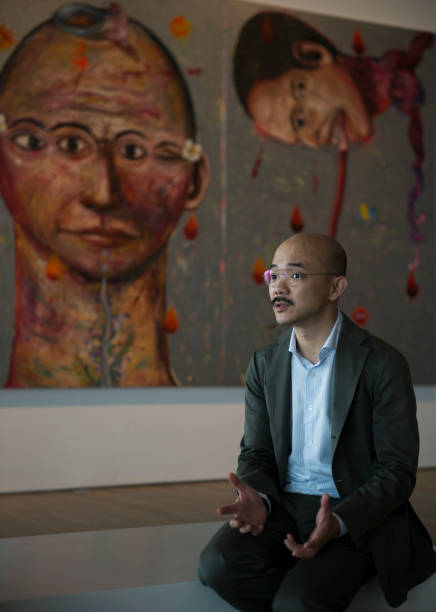 Last November, Australian Aaron Seeto was appointed as the new director for MACAN. Before taking the helm at MACAN, Seeto had spent more than 15 years working in a number of contemporary art organizations throughout Australia, which included both small and independent and major institutions. Having had experience in managing such institutions before, Seeto believes having the right team and networking within local artists' communities could help him navigate and create complex exhibitions.
In Indonesia, Seeto understands the importance of contemporary art museums to offer space adaptable to the country's modern art collections, which is important in strengthening the local systems of museology. Having adequate infrastructure with international standards is another important way to foster dialogue, collaborations and connections with collections and artists from different countries. This will help ensure that this contemporary art museum stands as an internationally recognized institution, and hopefully encourages the Indonesian audience to have alternative ways of seeing the world around them.
The Ever-changing Museum Landscape
The museum landscape is inherently determined by how well organizers explore the intersections between space, art and audience. Nicholas Serota, former Director of the Tate Modern, once said, "The concept of the museum is in constant evolution." Museums in the twenty-first century are constantly confronted by the challenges of creating spaces that cater to the artists and how they wish to work, and also the audience and how they wish to actively engage with art.
Across the globe museums, galleries and other major art institutions are reconfiguring the way they operate. The problems they encounter become more complex as art and audiences evolve thanks to technological advances and globalization. The roles they take on in society get even more specific as museums learn to go beyond deciding what to collect and exhibit.
Museums, especially those in Western countries, often face a dilemma when it comes to fulfilling oftentimes duelling roles as civic space and as a societal contribution. At the same time, they must also consider the commercial imperatives – café ventures and souvenir shops are always present in museums – and think about how they can add value to the museum experience other than enhancing the culture of consumerism. Ultimately, discussing the role of museums within the contemporary society means acknowledging the inevitable shifts happening within the museum landscapes. These range from internal processes of running the museum to presenting the artworks and connecting with the people on a larger scale.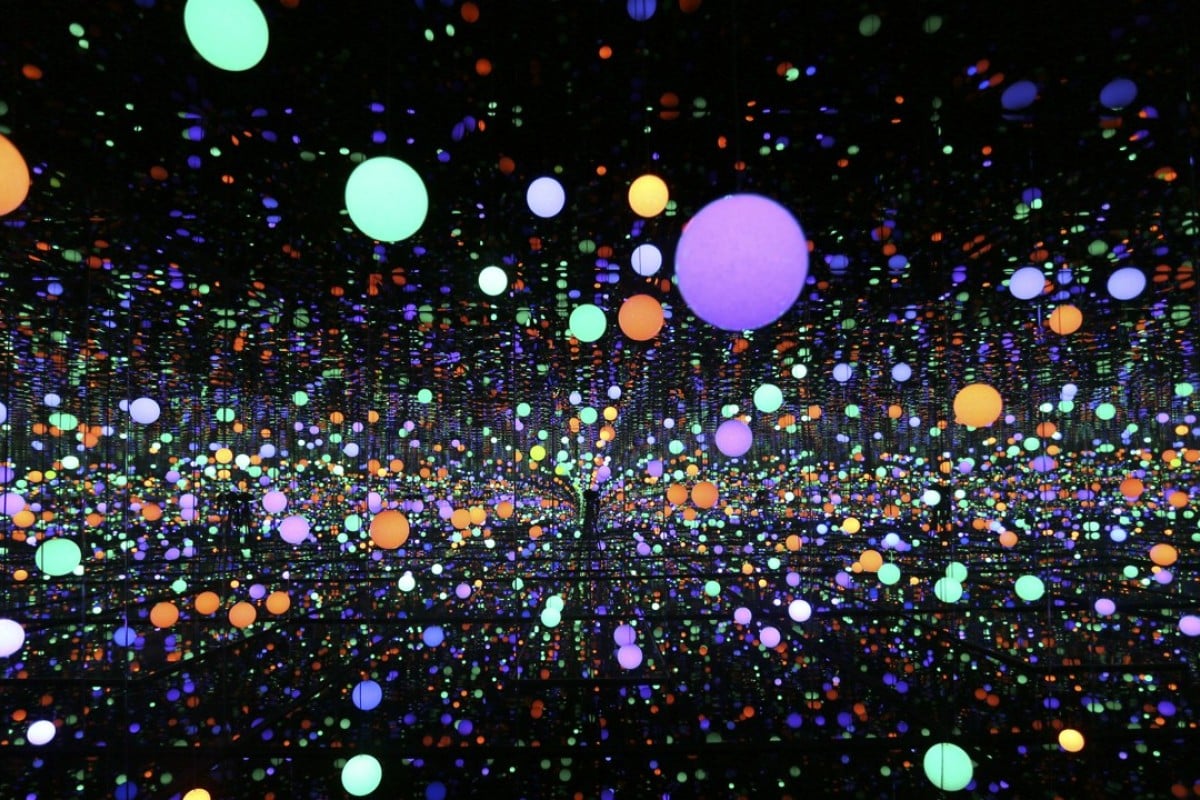 For this reason, observing various museum landscapes in different countries becomes even more interesting and pertinent. Each of them reflects distinct processes and conditions that as well show the developing meaning and perceptions of museums among the people – and consequently, how museums present themselves to the public. The problems they face and the solutions offered in different countries are also entirely different.
In 2012, Turkish writer Orhan Pamuk opened the Museum of Innocence in Istanbul based on his novel of the same name. He argues that museums must become 'smaller, more individualistic and cheaper' because that is the only way for them to tell stories with a deep sense of humanity. "Big museums with their wide doors call upon us to forget our humanity and embrace the state and its human masses. This is why millions outside the western world are afraid of going to museums," Pamuk writes in an article for The Guardian.
Pamuk may have a point when suggesting that visitors outside the western world are reluctant to go to a museum. The culture of museum-going is not yet embedded in every country. The museum sector in China, for instance, has been struggling with low attendance figures that the government has been working on ways to improve it – strangely, one suggestion to alleviate the attendance issue was by opening 1,000 new museums. Curators have been aware of the different contexts that apply in the way museums are run in China and the West. Social media engagement, for example, is something that curators can capitalize on with around 675 million mobile phone users in China.
MACAN and the Local Museum Landscape
Indonesia is well known for its rich diversity and historical traditions.
Despite the crucial roles that museums take on in societies, it is no secret that participation is still an ongoing issue within the local museum scene. There also appears to be a growing disconnect between the museums' value in Indonesian society and its people.
For one, museums across Indonesia are often seen as ancient temples that work to document historical artefacts. While preservation is indeed an important role associated with museums not many Indonesians necessarily treat them as meaningful assets that can actually bring a lasting societal impact. The lack of appreciation for visiting the relics in museums limits people from understanding the extensive role art plays in today's society.
This has forced local museums to come up with more effective strategies to engage with the public. Seeto agrees that making museum-going part of Indonesians' everyday culture should be a priority. Yet he also thinks that local museums should also reassess the experiences they offer to visitors and make sure that they represent the culture and society.
To illustrate, Seeto observes that people in Jakarta are actually 'adventurous and curious' when it comes to exploring the city's cultural offerings. "When you look at the demography of Jakarta, with its scale and diversity, I get really excited about the kinds of programming that we can experiment with," Seeto reveals.
In order to cater to Jakartans, MACAN needed to develop programmes that were able to resonate with their knowledge and experiences. Prior to the museum's official opening, MACAN decided to give the public special preview events that allowed a certain amount of visitors to take a closer look at the museum's progress. The museum made use of both online and offline platforms to reach the public and to find out what they might be interested to experience in a museum.
"We've had two successful First Sight events in order to introduce the museum area and different art disciplines to the public," Seeto explains. He adds: "We presented live art performances inside the Museum to give a multi-sensory experience to the public. During the opening weekend, we organized curatorial tours and artists' talks to help the public understand the context of the exhibition."
Seeto also thinks that museums need to seriously take young audiences into account when organizing its programmes because this demography plays a huge part in driving the Indonesian creative sector and shaping the Indonesian museum landscape.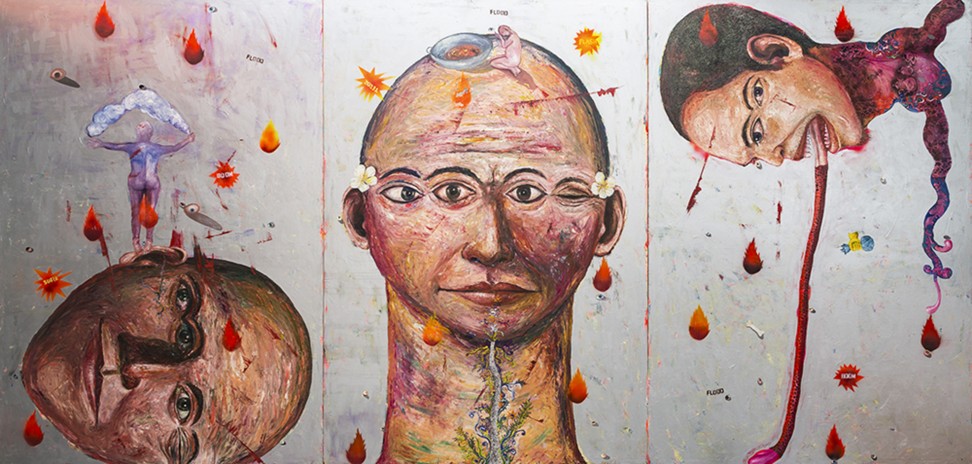 It is MACAN's mission to 'nurture young minds' through activities that can encourage young people to see the meaningful roles of art, as well as enhancing the necessary skills for them to assess and appreciate different kinds of artistic mediums.
In MACAN, children will have plenty of opportunities to learn about art through the programmes it develops.
"Our children Art Space is one of our most visible; that is a specific area in the museum that is dedicated to allowing children to interact with artwork or installations that are specially created for them by leading artists," Seeto says. He adds: "We believe that creating connections between children and artists at a very early age will inspire a life-long appreciation of art and artists."