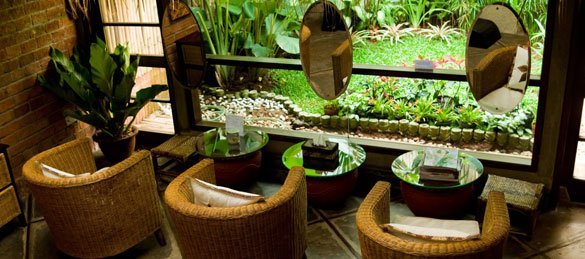 Ladies, how often do you get to pamper yourselves with a massage or manicure and come away feeling truly unwound? I sometimes find that when I do go to a spa and have a treatment, I come away feeling unsatisfied at the lack of attention I was given in relation to how much I had to fork out in the end. My latest spa experience, however, was a delightful change from the norm and a truly relaxing one at Bale-Bale Cikajang in Kebayoran Baru, South Jakarta.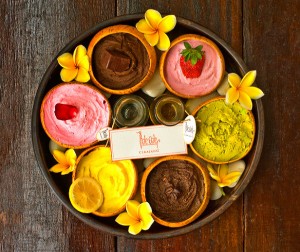 This spa feels traditional in its interior and its methods and is marketed as 'Your Private Sanctuary', partly because no men are allowed on the premises. When you enter this retreat, the stresses of the city seem to fade away into its naturally decorated wood interiors with gorgeous batik draped everywhere and its rain curtain water feature continuously trickles keeping you calm and relaxed. A tranquil and immaculate tropical garden is set at the back of the spa for guests to look out onto when having treatments and works wonders for the mind and soul.
The prices are extremely reasonable compared to other spas in the city of the same calibre. A traditional Creambath will only set you back Rp.75,000 and an hour Full Body Massage only Rp125,000. I experienced a Totok Wajah, which is a traditional face, head, neck and shoulders massage followed by a mask made of Bengkuang (yam) and fresh strawberries. My therapist worked all the tension out of my head and face, and the mask left my skin feeling soft and rejuvenated, not to mention smelling edible. After this I was treated to a hair wash and blow, where full attention was given to me and there was no feeling of being rushed.
A popular treatment at Bale-Bale Cikajang is the Traditional Lulur or Body Scrub, which has been used by Javanese princesses for centuries to keep their skin "kuning langsat" (roughly translates into "a pleasing light yellow"), and this involves an avocado, green tea or strawberry ginseng milk which softens and moisturizes your skin from top to toe. Sugar waxing and threading is also available here at very competitive prices and a VIP room for groups of four is available should you be looking for an even more private experience with close friends.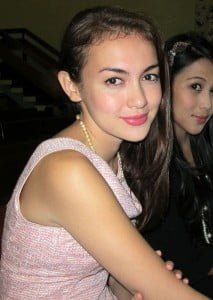 And it was friends that put this spa together, including the popular actress Rianti Cartwright, a half British beauty, who is the main face behind this venture. A spa-lover herself, she gathered four of her friends to open shop in the convenient location of Jl. Cikajang and its positioning, as well as her fame, has proven to be a success at its young age of six months. Over a freshly brewed jamu (traditional herbal remedy) she tells me, "Our main focus is to provide our customers with an authentically Indonesian, affordable and satisfying spa experience that will keep them coming back for more. Being an actress has helped me promote my business a little – I am guilty of bombarding my Twitter and other social media accounts with information about the spa on a daily basis. I'm a bit ashamed of it, but it has brought in a few customers!"
A cosy café named 'Frangipani' (due to the fragrant tree on its doorstep) will open soon providing Salads, Sandwiches, Granola and even an English Breakfast to its hungry customers. Rianti tells me, "We wanted to open a café because we felt sorry for all the guys that would drop their wives and girlfriends off and wait outside for hours for them!" These guys will now be able to enjoy a coffee and a bite to eat while browsing the web – just no peeking please gents!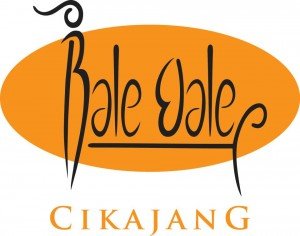 Jl.Cikajang 63, Kebayoran Baru, South Jakarta
Open Daily 9am – 7.30pm (during the month of Ramadhan closing time is 4pm)
021-7203898
www.balebalespa.com
@bale2cikajang