Twenty years ago, we valued the household items that we worked hard to afford.  Before the current instant-gratification-obsessed "disposable era", we actually repaired items when they were broken.  Now, instead of fixing appliances, children's toys, electronics or clothing items, we often buy new ones.  Even larger items like washing machines are now so affordable, it may not make economic sense to get them fixed when they break.  You don't have to look far in Indonesia to see first-hand how our obsession with disposable products is affecting the environment.  Plastics and other waste clog our rivers and wash up on our beaches.  Landfills are over capacity and collapsing.  Fast fashion in particular perpetuates our throw-away approach to consumption.
The fashion industry is a major offender when it comes to producing items that have a short lifespan and end up in landfills. The industry is often associated with low quality, sometimes even single-use items. The fashion industry as a whole is one of the world's largest polluters. Textile dyeing is the second worst polluter of water systems in the world, following agriculture. The dyeing process uses an immense amount of water and the toxic chemicals (25 percent of the world's chemicals, actually), poison and disrupt our ecosystems. The destruction does not stop at production.  Common materials, like polyester (a petroleum product), when washed in our homes, shed plastic microfibers that end up in our waterways and oceans, contributing to the degradation of our reefs and marine life. Then of course, even though we may pass along used items to friends, or donate, reuse, etc, much of it still ends up in landfills.
To their credit, fast fashion giants such as Zara, H&M and Forever 21 have improved their supply chain efficiencies and shortened their production and delivery times in order to get new trendy items in stores each week. But are their processes actually sustainable?  Perhaps not, considering that all of the above have been called out for unfair labour standards. Simply put, corners have been cut, and people and the environment have been exploited.
Perhaps due to these companies being under a microscope lately, however, they have made efforts to improve labour standards and overall sustainability. H&M and Inditex (parent company of Zara), for example, were among the world's top five users of organic cotton in 2016. Still, this is only used for a portion of their textile products, and organic cotton in general only makes up one percent of the world's total cotton crop.
Fast fashion retailers are not the only culprits, however. A recent article in Vogue highlighted that luxury fashion brands seem to get a free pass as we often make the mistake of assuming high price = high quality = fair labour standards.  Let's not be so naive.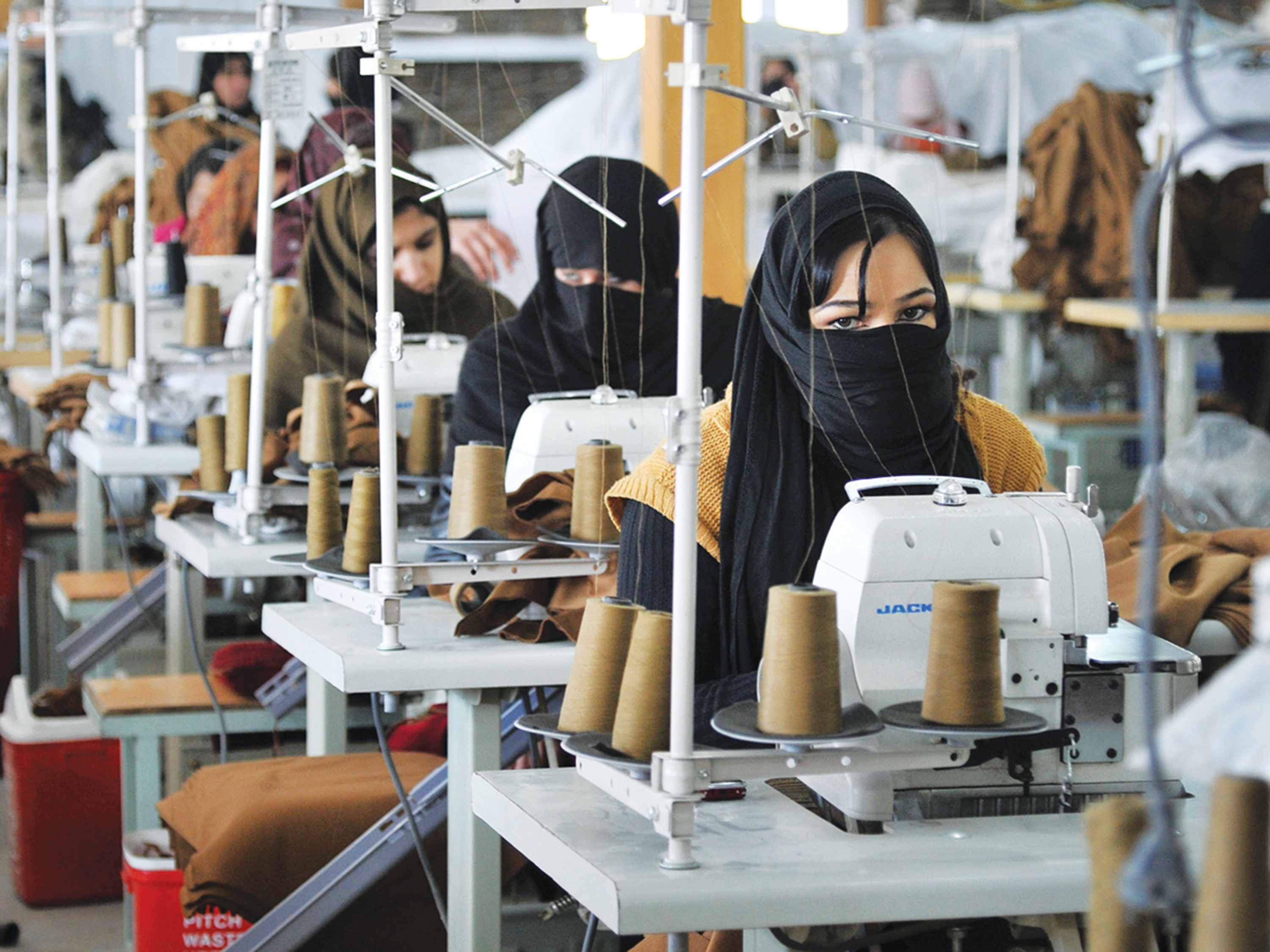 What can we do?
Well, rethinking the way we consume is a necessity. Why must we obsess over the latest trend? Why must we insist on ultra-low-cost items instead of investing in more sustainable options?  Using local tailors to repair clothing items instead of buying new will reduce waste and support the local economy.  Indonesia is one of the easiest places to find a great tailor, so let's do this more!
Using our purchasing power to choose sustainable products over non-sustainable products impacts demand.  We have the luxury of immense information at our fingertips and researching where our products come from has never been easier. We have the knowledge and capability to be responsible consumers, so it is imperative we set the example.
Many organisations have surfaced that make it easier for consumers to make informed choices. Blue Sign, for example, a Swiss company launched in 2000, works with suppliers worldwide to improve their textile production processes. Brands partnered with Blue Sign include well known sustainability-conscious brands like Patagonia and The North Face.  You can check their website for other brand partners. Next is WRAP (Worldwide Responsible Accredited Producer), an independent and non-profit global social compliance expert. They promote ethical manufacturing through education and certification. Buying clothes that are made using international standards and best practices is a good step towards being a responsible consumer. Check the label, do a little research.
Buying local is also a good way to reduce the carbon footprint of shipping, whilst supporting local artists and designers.  Indonesia has had a comparative advantage in textile making throughout history.  Furthermore, there are skilled fashion designers opening upmarket shops in all major cities.
Several organisations have surfaced in Indonesia that use plastic and other waste to create "upcycled" items. Check these out:
Good Shirt
One of our very own comrades within the Jakarta expatriate community, Jamie Richards, has founded Good Shirt, an eco-friendly performance t-shirt company. The shirts are made in Indonesia using post-consumer recycled plastic and recycled coffee grounds. The products are top performance quality (sweat-wicking, antimicrobial, and quick-drying). The manufacturer is WRAP certified, and the fabric is Blue Sign certified.   The shirts are also fashionable and unique, featuring photographs from the "Dream Team of collaborating artists", a collective of photographers that capture stellar images worldwide. Check the website to order: www.goodshirt.co
Indosole
Founder and President of Indosole, Kyle Parsons, saw the opportunity to make a business from upcycling tyres in Indonesia, making quality footwear products.  Indosole's mission? To become the most responsible footwear company in the world. They intercept tyres before they are disposed of and they create shoes and sandals from the rubber by hand.  Indosole is a certified B Corporation.  They have a variety of styles for sandals and shoes. Check them out at www.indosole.com
Fast fashion items, though trendy and very affordable, may not be the most responsible purchase. Rethinking our habits is required so we can move away from the throw-away society we have created and move towards a much more sustainable future.