A visit visa, a temporary work permit with a visit visa or a normal work permit with a stay permit, that is the only question.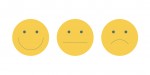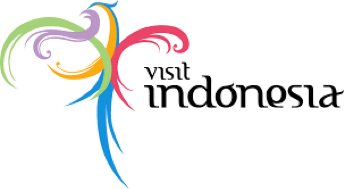 After Immigration has targeted expats again (see our article https://indonesiaexpat.id/other/info-for-expats/immigration-raids-on-expatriates/) more and more expats are having the same questions. We saw a huge rise in information regarding the Visit Visa, the IMTA and the Temporary IMTA. It appears that many expats are still confused about:
What is required when they want to visit Indonesia for a short business visa?
When they are required to obtain a work permit?
The possibility of a temporary work permit.
When possessing a visit visa one can avoid issues about working or not working according to the Manpower and Immigration Departments, by simply obtaining a temporary work permit.
Therefore, below is a handy overview that enlightens your view. It is not meant to explain the whole process of visit visa and (temporary) work permit, but it aims to explain in a few words that the process of working in Indonesia is not that opaque, obscure or vague as many feel about it or conclude themselves after hearing frightening stories from expats caught violating the rules.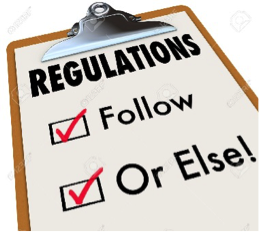 The visit visa (more popularly known as the business visa)
In some cases, and even more specifically when the expat/visitor is only visiting a company in Indonesia, to do some after work sales or some guiding and counselling, he doesn't need a work permit and can suffice with a visit visa. The visit visa can be obtained in three different ways;

at the airport; to get the visa on arrival, which is 30 days valid and can be extended 1 x with 30 days
directly at an Embassy abroad; for a single entry visa, which is valid for 60 days and can be extended 4 times with 30 days
through the Director general of Immigration first and then to the Embassy abroad; for a telex approval for a multiple entry business visa, which is valid one year with a maximum stay of 60 days per stay.
To understand the working of the visa better, please read our article in Indonesia Expat (https://indonesiaexpat.id/travel/the-visa-confusion-unravelled/). In this article we also explain about section 38 of the Immigration Law no. 6 of 2011, where it is clearly stated when a visit visa is sufficient to come to Indonesia as an expat/visitor. It appears that many companies arrange a (temporary) work permit, when it is actually not needed to do so. Be sure to determine exactly what kind of business activity the visitor is doing in Indonesia and get the right visas and/or permits.
The temporary work permit (or temporary IMTA)

When an expat/visitor only comes to Indonesia to work on a project for a few weeks or months, it might be wise to apply for a temporary work permit. This process is less comprehensive and doesn't need a stay permit (KITAS), as one can come on a single or multiple visit visa.
As indicated, a much easier process and less paperwork. A temporary work permit (IMTA) for (temporary) works is granted for:
providing guidance, counselling, and training of industrial technology application and innovation to improve the quality and design of industrial products as well as overseas marketing cooperation for Indonesia;
the making of commercial films that have obtained permit from the relevant authority;
giving lectures;
attending meetings held with the headquarter or representative office in Indonesia;
conducting audit, production quality control, or inspection at the company's branch in Indonesia;
TKA performing work capability assessment;
one-time works;
works related to the installation of machinery, electrical, after-sales services, or products in the period of business assessment.
The IMTA for temporary works is granted for a maximum period of 1 (one) month except as referred to in letters b, g, and h, where it's granted for a maximum period of 6 (six) months and cannot be extended.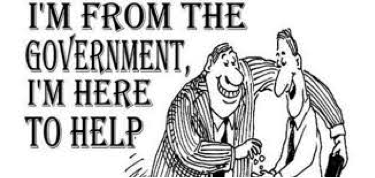 Interesting is that the activity under a. is also mentioned with almost the same words in the official elucidation of article 38 of the Immigration law. So this means that to
'Provide guidance, counselling and training in application and innovation of industrial technology in order to improve product quality and design of industry and collaboration in foreign marketing for Indonesia'
can be done on a visit visa only, but if you are anxious that you may actually be working also next to guiding and counselling you had better obtain a temporary work permit as well. It could save you a lot of lost time and money in preventing issues with Manpower and or Immigration.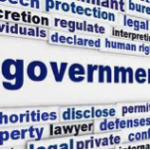 The work permit or IMTA (and the KITAS going with it)As ruled in a Ministerial Regulation of Manpower no. 16 of 2015 and complemented and improved by Ministerial regulation no. 35, every expat who wants to have a normal job in Indonesia needs a work permit. There is no discussion needed about that. If you want to work in Indonesia you need a work and stay permit (IMTA and KITAS).
In an article in the magazine Indonesia Expat (https://indonesiaexpat.id/business-property/manpower-expresses-regrets-extends-expats-a-warm-welcome/) we have explained in general how the process works, what the company needs to obtain the paperwork and what documents the expat needs to present.
These bundle of papers needed is what frightens many companies and expats, in the process of hiring expats. However, most documents are available or relatively easy to obtain. Once you have them all, the work permit application will not be refused. Once the work permit is obtained the stay permit (KITAS) almost automatically follows, but it is a must to apply for.
So, given the above and the articles mentioned and attached, you might already be able to determine which possibility suits your situation best. Just be clear to yourself what activity you want to undertake and accept the prevailing rules. In your own country, please realize that there are plenty of rules for foreigners who want to stay, live and work there as well. Indonesia in that respect is just like any other country.
And if you ever think the Indonesian government makes it a pain in the a** to get a decent job in Indonesia, then just realize this if you found one: