Coordinating Minister for Maritime Affairs Luhut Pandjaitan expressed his agreement with President Jokowi pushing to have foreigners taking charge of some of the country's state-owned enterprises.
At a press conference at the State Palace last week, President Joko Widodo roused controversy when he stated that he wanted to have 'bules' leading some of the country's state-owned enterprises, explaining that it will prove advantageous so "our people can learn and be motivated and be able to compete with foreigners."
The Indonesian president's use of the term 'bule' stirred more controversy with BBC Indonesia featuring the word's meaning and background in a recently released piece.
It's no surprise that with the existing paranoia Indonesian nationals have about foreign workers coming to the country illegally to steal local work, Jokowi's statement will not be taken well by many. In fact, both Indonesian politicians and netizens criticized him heavily for suggesting that the archipelago needs foreigners to run SOEs, as it implied that locals and natives were not qualified for the work.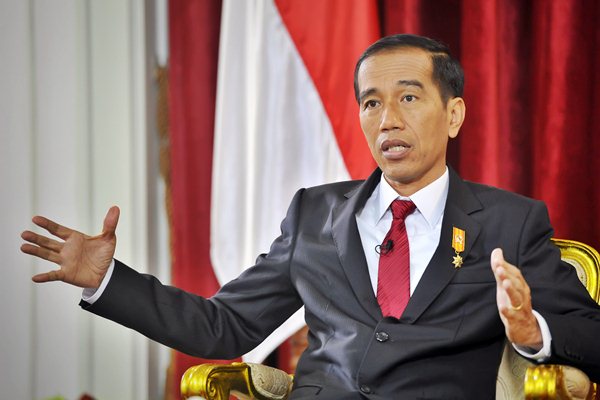 Despite the ruckus caused by his statement, however, it seems like Jokowi and his administration are keen to push through with the plan of designating foreigners to take charge of some of the country's biggest and most powerful companies. A plan that maritime affairs coordinating minister Luhut Panjaitan defended to the media early this week.
Panjaitan relayed to reporters that the president explained how it would be no fuss if it were about getting a bule coach for the Football Association of Indonesia, but getting a bule CEO for an SOE is a challenge. Jokowi added that if the Indonesian people cannot do the job, then it should be given to foreigners.
The maritime affairs minister argued that hiring foreign football coaches did not create so much fuss as everyone understands they know more about the science of the sport better than Indonesians.
Panjaitan further explained that hiring bules to run SOEs should be seen in the same manner. He added that Indonesia should learn from other countries like Bahrain, Oman and the UAE where SOEs have grown under the leadership of foreigners, explaining how Arabs focused on making their SOEs world-class, which has contributed to much of their countries' development and globalization.
Image credits: Kabarterpilih, Elshinta