What is the first thing that comes to your mind when moving to a new place? Yes, exactly. A place to stay.
Jakarta might be the foremost destination for expatriate living. They come to the capital for various purposes, including vacation, business, and entertainment. Buying or renting a serviced apartment would be a good option since most apartments are nestled in downtown Jakarta. Its location provides expats with a remarkable and tailored living experience that reflects the dynamic spirit of the city.
Indonesia Expat has discovered the top serviced apartments that are suitable for expat needs.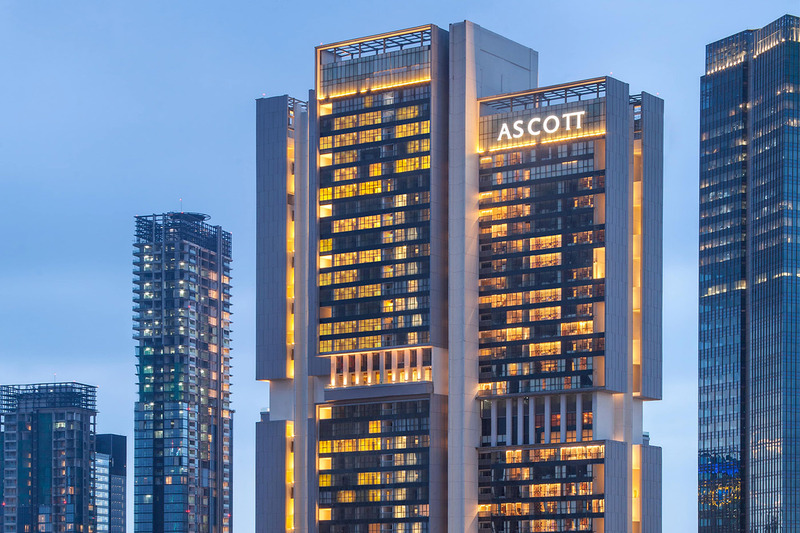 Ascott Sudirman Jakarta
Ascott Sudirman Jakarta is ideally positioned in Jakarta's Central Business District, adjacent to the bustling Sudirman area. It's part of the Ciputra World 2 complex, offering 192 units ranging from studios to three-bedroom apartments. Each unit features complete kitchens, separate living and dining spaces, LED TVs, and modern amenities.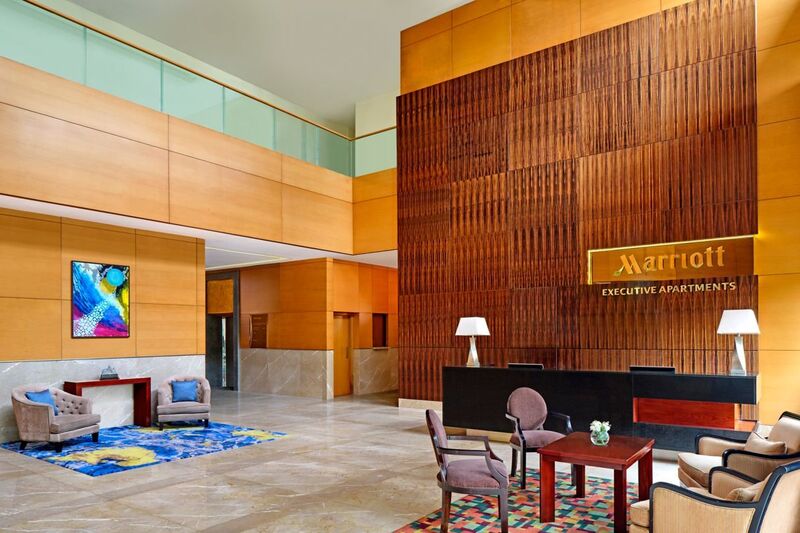 The Mayflower
The Mayflower, Jakarta – Marriott Executive Apartments is your home away from home for your extended stay or family-friendly getaway in Indonesia. The serviced apartment complex is located near local shops, restaurants, and the Setiabudi MRT Station. Savour delightful dishes at The Café, relax on the 28th floor in the 25-meter indoor pool with stunning Jakarta views, pamper yourself at the spa, and stay active in the fitness centre. In addition, The Mayflower has well-appointed one-, two-, and three-bedroom apartments offered for your long-term stay, facilitated with a kitchen, laundry room, Marriott's signature Revive bedding, and separate living and work areas.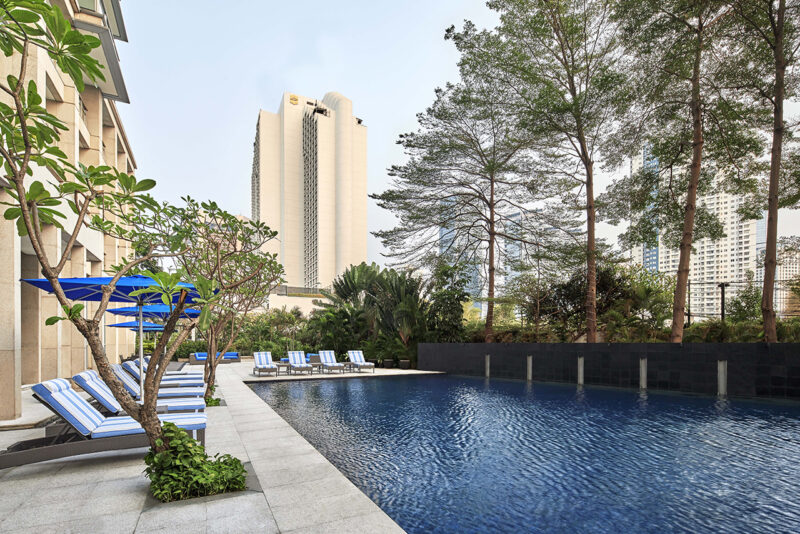 Shangri-La Residences
The Shangri-La Residences Jakarta radiates a welcoming residential ambience, blending the highest level of comfort and opulent interior designs to create a luxurious extended-stay environment. An extensive selection of accommodations is available, ranging from two-bedroom units to extravagant Penthouse Suites featuring their own private rooftop pools.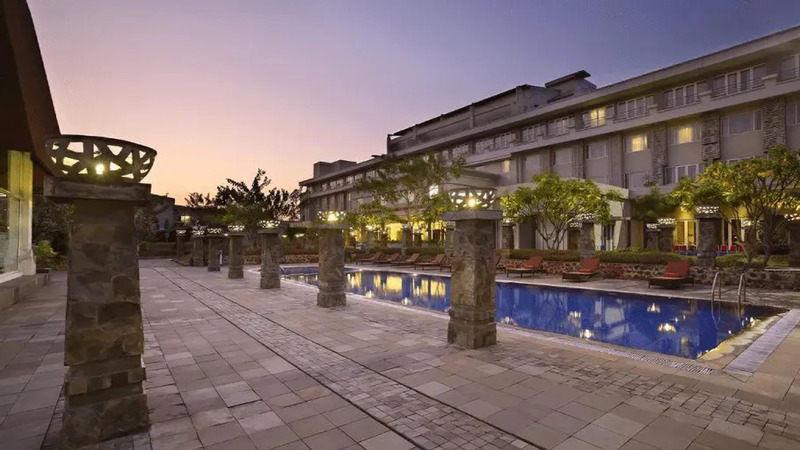 Oakwood Hotel & Apartments Taman Mini
Nestled near Taman Mini Indonesia Indah, Oakwood Hotel & Apartments Taman Mini Jakarta offers family-friendly recreational options and easy access to parks, museums, theatres, and Jakarta's toll roads. It's just a 20-minute drive to Halim Perdanakusuma Airport and three kilometres from Lotte Pasar Rebo, making it an excellent choice for lodging in East Jakarta. Oakwood Hotel & Apartments Taman Mini Jakarta provides 124 rooms, from Superior to Presidential Suites, all well-equipped with modern furnishings and top-notch amenities.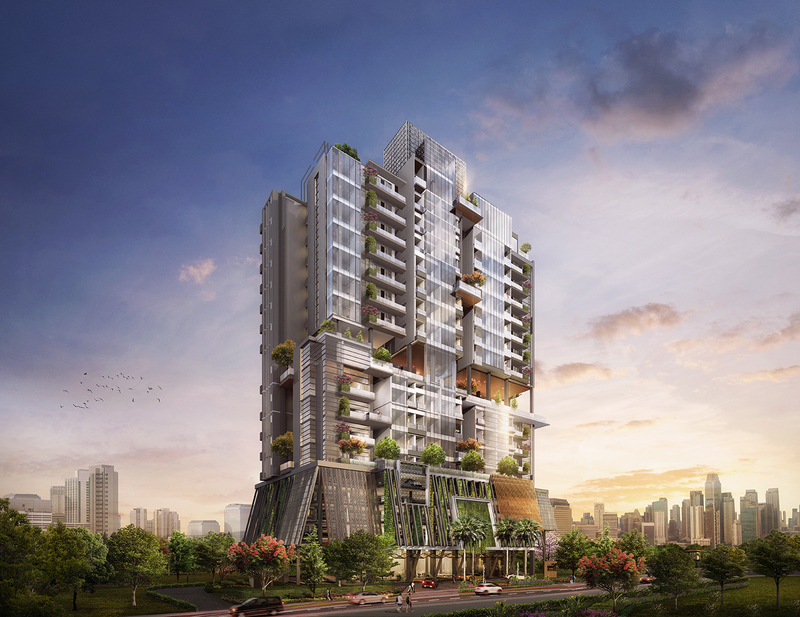 The Padmayana
Located in the lush, tree-lined Senayan neighbourhood at the heart of Jakarta's central business district, The Padmayana offers a tranquil haven for residents to unwind after a busy day in the capital city. The combination of nature and luxury provides a distinctive experience. This serviced apartment complex, with just 145 units spread across 19 floors, offers a range of amenities, including a private elevator with facial recognition, a children's pool, an infinity pool, a Jacuzzi, a fitness centre, and a café area.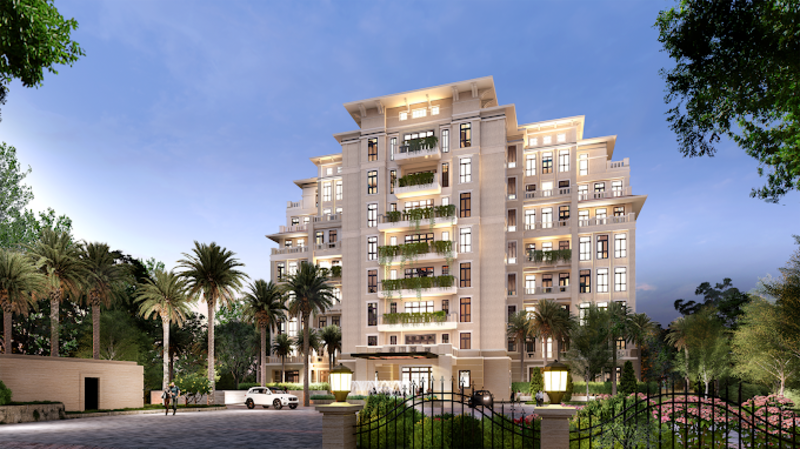 Le Parc Thamrin Nine
Nestled in the core of Jakarta's prestigious district, a mere skip from Bundaran HI, Le Parc encapsulates the essence of this dynamic city. It is encircled by high-end shopping complexes, luxurious hotels, embassies, business headquarters, and major transit points. Le Parc places the entire metropolis within arm's reach, offering effortless connectivity to the Dukuh Atas MRT and a direct sky bridge link to the Grand Indonesia Shopping Mall. In addition, this apartment is facilitated with an Olympic-length swimming pool, jogging tracks, bowling alleys, cigar lounge, Pesto Autentico restaurant, and many more.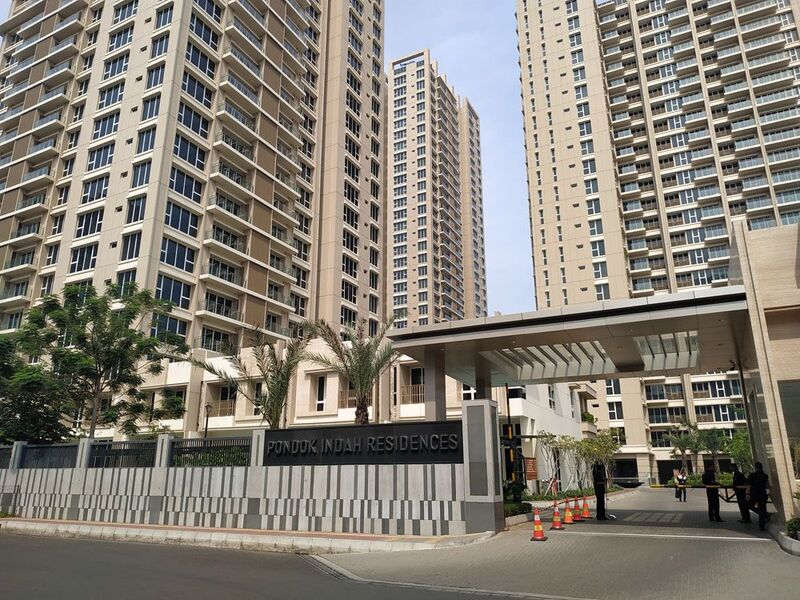 Pondok Indah Residences
Pondok Indah Residences, nestled in the heart of the esteemed Pondok Indah neighbourhood in South Jakarta, enjoys a wealth of nearby amenities. These include a splendid shopping mall with a waterpark, prestigious office towers, numerous banks, a golf course, renowned hospitals, and international-standard schools. The Residences feature three towers: Kartika, Maya, and Amala, all boasting top-tier amenities. These include expansive indoor and outdoor swimming pools with elegant designs, a children's pool, a playground, a tennis court, a gym, and a multipurpose area.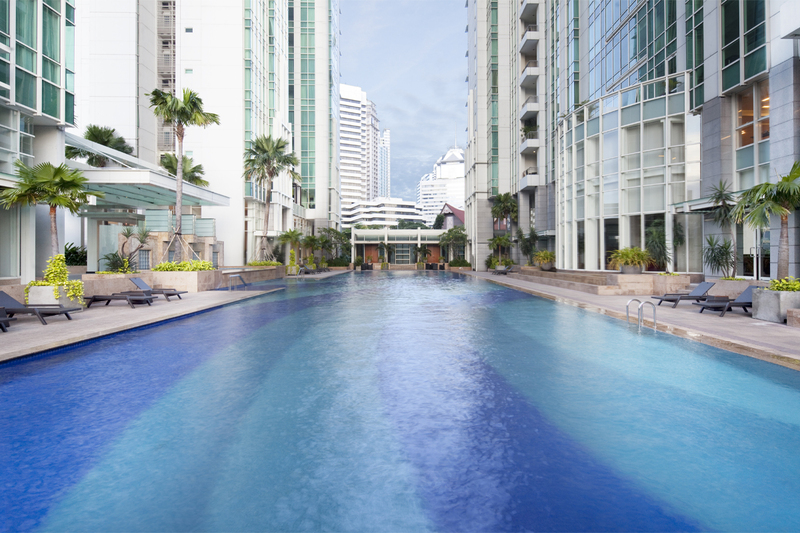 Fraser Residence Sudirman
Fraser Residence Sudirman offers an ideal blend of the two worlds you desire: a prime location within Jakarta's Golden Triangle, in proximity to the central business district, and the tranquillity and seclusion of the city centre. The apartment complex provides an array of unit options, spanning from one-, two-, and three-bedroom apartments to Deluxe and Premier categories. It caters to the needs of diverse families with a comprehensive range of amenities designed to accommodate various lifestyles.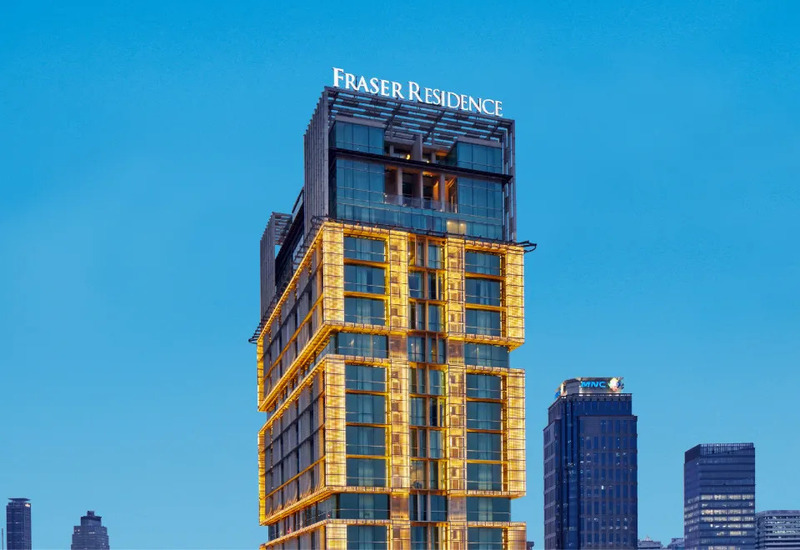 Fraser Residence Menteng
Fraser Residence Menteng presents a harmonious combination of an advantageous position and a serene ambience situated in the Thamrin business district. Comprising 128 apartment units, including studios and penthouses, these pet-friendly accommodations are thoughtfully designed and enjoy an ideal setting within the prestigious Menteng Raya locale. Residents can take advantage of an array of leisure amenities, encompassing a swimming pool, fitness centre, sauna, and The Retreat – a welcoming relaxation area.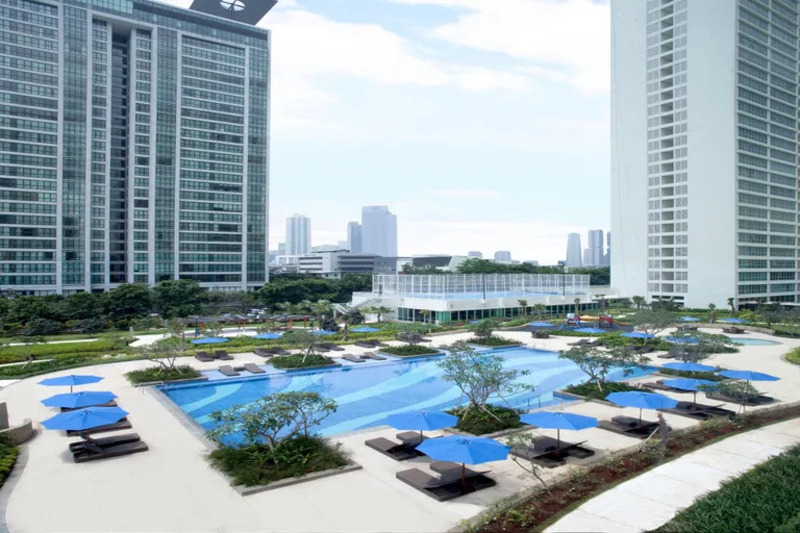 Fraser Place Setiabudi
Fraser Place Setiabudi is a modern apartment complex situated at the core of Jakarta's central business district. Thanks to its advantageous position near multinational companies, embassies, global schools, and shopping centres, Fraser Place Setiabudi is the preferred residential option in Jakarta for both business and leisure travellers.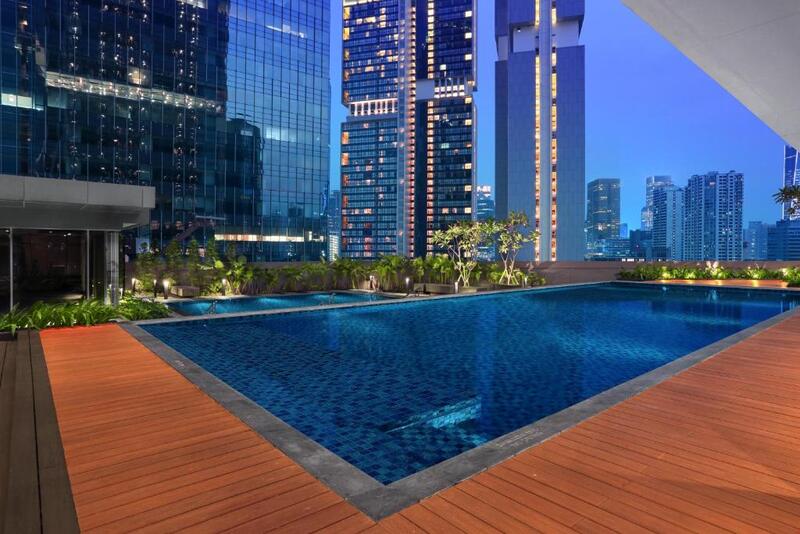 Citadines Sudirman
Citadines Sudirman Jakarta can be found within Newton Tower, a complex of serviced apartments. It offers accommodation suitable for both individuals and families. The property comprises 253 units, which include studio apartments, one-bedroom options, family suites, and two-bedroom apartments. Additionally, it's worth noting that this marks the debut of the green building concept for the Citadines brand in Jakarta.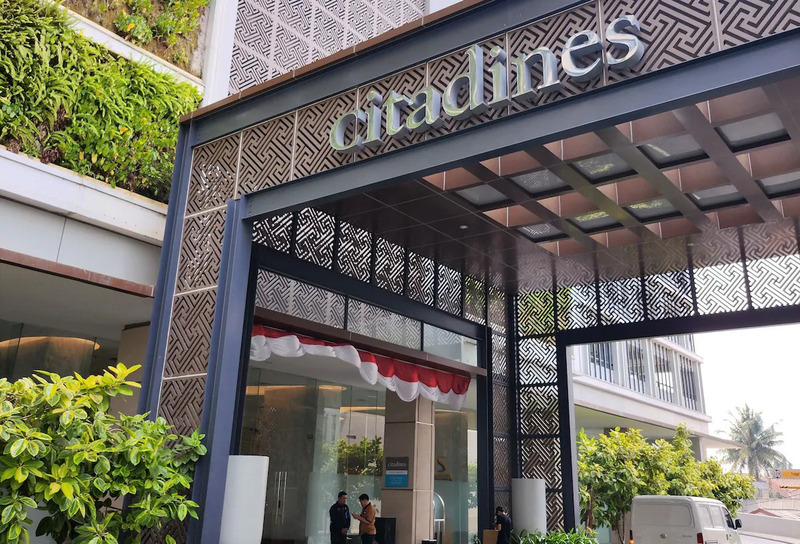 Citadines Gatot Subroto
Citadines Gatot Subroto Jakarta, home to comfortable hotel apartments in Jakarta, is located in Samara Suites, a business residential complex located in the main business district of Gatot Subroto, South Jakarta. The 121 rooms at Citadines Gatot Subroto cater to solo and group travellers, with a focus on pampering guests.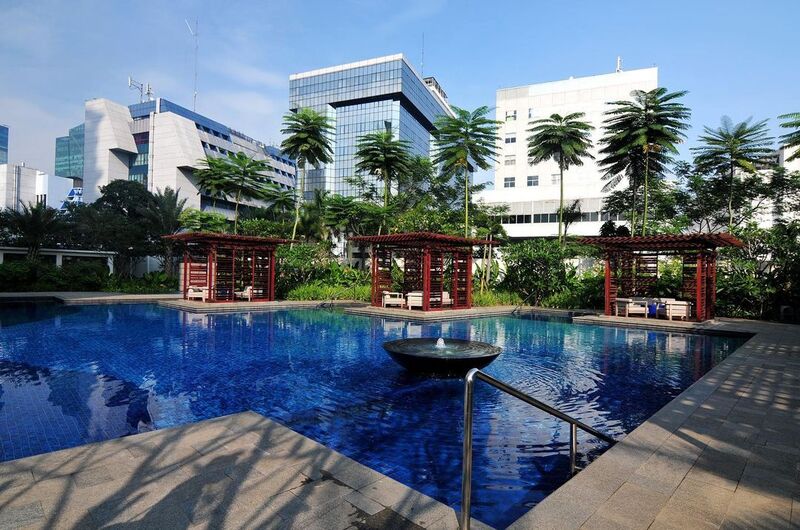 Verde Residence
Verde Residence is a realm of tranquillity and calm where excellence in living is not just a promise. Verde seamlessly fuses opulence, contemporary design, and the cosy familiarity of home. Nestled in the vibrant heart of the Central Business District, with convenient access to Rasuna Said, Verde is just moments away from prominent shopping destinations and the bustling business district.