Brian McFeeters, United States representative to Indonesia, pledged that the US will maintain its relationship with Indonesia, following the announcement of the election results late Wednesday evening, November 9.
With the United States choosing Donald Trump as its 45th president, the deputy chief of mission at the US Embassy in Jakarta promised that the world's biggest democracy will maintain its ties with Southeast Asia's biggest economy.
Even during the tight presidential race between Donald Trump and Hillary Clinton, the deputy chief expressed his confidence that, regardless of the result of the latest US presidential election, the established relations between the US and Indonesia will be kept intact.
On Wednesday, at the US Embassy's cultural centre in Jakarta, @america, McFeeters gave reporters the assurance that the US is committed to a "broad continuity of a very well-developed US–Indonesia relationship."
The entire world was surprised when the Republican presidential candidate Trump defeated Democratic representative Clinton in the latest race to the country's highest political seat. Trump's victory made history, and marked the end of an eight-year strength position by the Democratic Party under Barack Obama.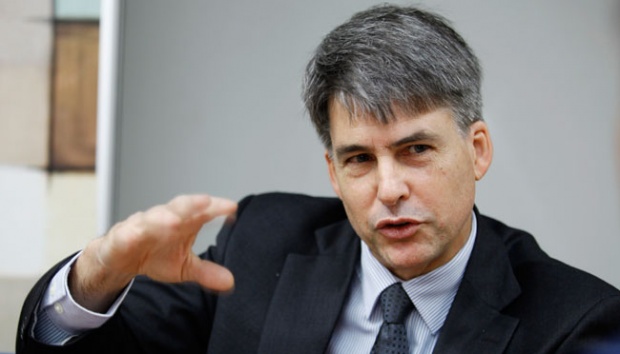 McFeeters told Tempo that the US remains committed to continuing its strategic partnership with the archipelago, and vowed to keep it healthy. Currently, the partnership covers a wide range of issues including culture, education, defense and collaborative efforts against terrorism.
The deputy chief emphasized the archipelago's critical role in the global arena, particularly in the G20, which he considered crucial to correct a global economic decline.
It was previously reported that Indonesian Vice President Jusuf Kalla was apprehensive of Trump's protectionist policies, which he announced during his campaign. Kalla expressed his concern over the policies that could impede the existing trade partnership between the two countries.
He also criticized the now-US president when Trump declared his plan to temporarily ban Muslims from entering the US, fearing the move could trigger vindictive policies from other countries.
Image Credits: Trinitybvi, Tempo