Bali, often referred to as "The Island Of the Gods" has long been Indonesia's most popular tourist destination. The island offers exotic and exquisite beaches and scenery, not to mention many choices of delicious local food. But while most expats and foreigners love Bali, it's also a known fact that the beautiful island can also be a dangerous one.
The total number of reported crimes in Bali hit 3,347 cases in 2016. Although the number decreased by 10 percent compared to the previous year, Bali is still considered as unsafe by some crime experts and organizations.
Denpasar was reportedly the most dangerous area in Bali with 1,405 criminal cases. Following Denpasar, Gianyar had a total of 341 criminal cases in 2016. The same report mentioned robbery as the top criminal act in Bali, while sexual abuse came in at number two.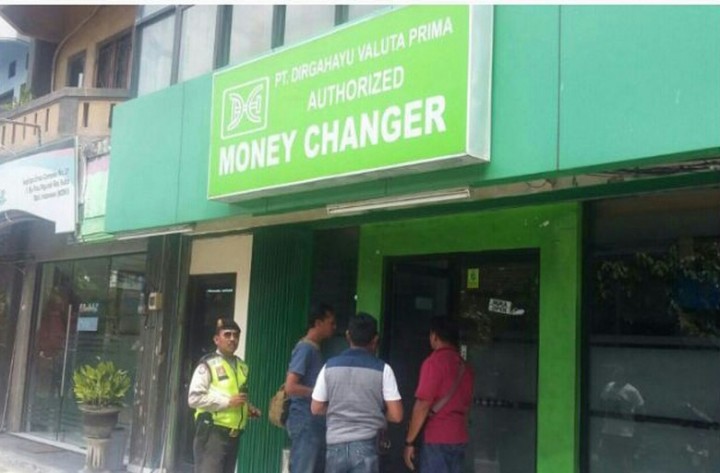 Robbery in Bali can take many forms. On February 4, 2017, local police officers caught four armed Balinese men who stole approximately Rp.800 million (US$.60,000) from PT Dirgahayu Valuta Prima money changer in Kuta. Although the police record did not show similar cases, the fact that these four guys managed to rob all the money in just ten minutes shows that this might not have been their first time. Fortunately, there were no fatalities.
Robbery in Bali does not only affect local residents and shops, however. Foreigners are also often victimized. On March 23, 2017, two exchange students Marieke Rieckers (24) and Kathrina Sahm (24) from Germany were mugged by a group of locals. They were on a bike, going back to their boarding house in Kuta at around 1:40 am when they were stopped by the gang.
Rieckers and Sahm mentioned that more than two people stopped their bike. The muggers cornered them while threatening to kill them. The men managed to take all of their belongings, including the motorbike. So far, there is no new information regarding the muggers and local police are still investigating the case.
There is no official report that mentions the main reason for robbery cases in Bali. However, the unemployment rate on the island increased by 50 percent in 2016. Last year, there were more than 50,402 people unemployed.
Additionally, The nation's development planning agency explained an export slowdown was caused by global economic policies. This may have played a role in more Balinese people losing their jobs. The agency also predicts the rise of poverty in Bali will soon hit 3.8 percent. Naturally, these rates cannot be linked to the number of robberies in Bali, but they do paint a picture of a sizable portion of the local community falling on hard times.
Expats and foreigners are advised to be extra careful when visiting certain areas of Bali to avoid unnecessary incidents of mugging and robbery.
Image credits: Riausky, SGimage