Featuring giant kelp that is sustainably eco-harvested, this essence is designed to help maintain skin regeneration potential and vitality, even under the stress of pollution.
Sensatia Botanicals, Indonesia's leading natural beauty care brand, is delighted to announce the launch of Seastem Marine Essence. Providing marine nutrients that are beneficial for the skin, this new product was launched on 5th December 2019.
Designed as a hydrating layer for the skin, Seastem Marine Essence is recommended for use on a cleansed and toned face twice a day. Containing natural active ingredients, it is formulated to penetrate deeper into skin, adding extra hydration. It instantly balances the skin and primes it to optimise absorption of serums and creams applied afterwards.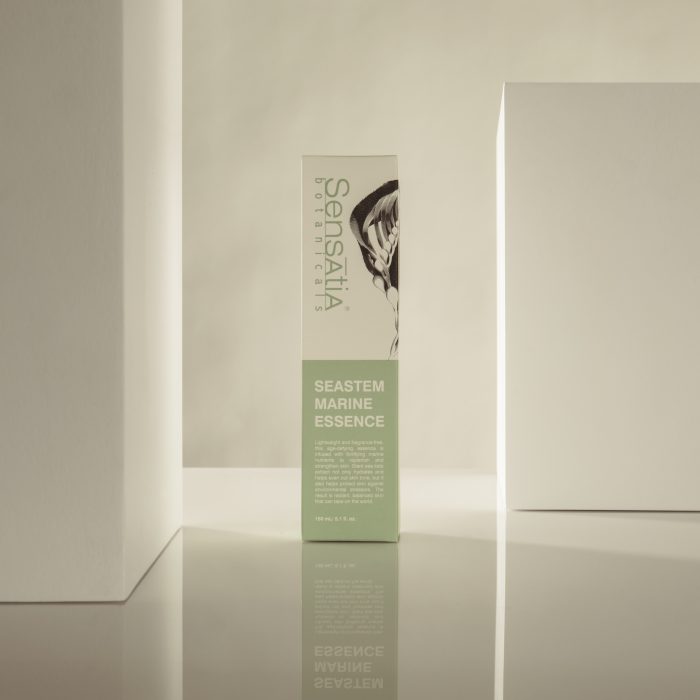 Seastem Marine Essence is comprised of botanical extracts that bring essential nutrients to help maintain skin regeneration and improve skin hydration to help reduce signs of premature aging. The lightweight formula is enhanced with giant sea kelp extract, licorice, and plant-derived niacinamide that can offer skin nutrition and anti-oxidant properties.
Giant sea kelp is a macroalgae and is one of the fastest-growing organisms on the planet. It is rich in marine nutrients and minerals, which can help increase skin regeneration potential and vitality as well as improve skin hydration. Complemented with plant-derived niacinamide, the formula helps minimise pores and even out skin tone. Licorice adds UV-blocking enzymes that help prevent the skin from darkening after sun exposure and helps to protect the skin from future damage.
"We are pleased to announce the launch of Seastem Marine Essence to add to our all-natural skincare collection," said Michael Lorenti Jr., Managing Director of Sensatia Botanicals. "This essence contains special ingredients resulting in a remarkable product that makes a great addition to your skincare regimen; helping to boost a healthy, younger looking complexion."
Retailing at Rp300,000 for 150 ml, this product is available for purchase now, following its launch on 5th December 2019 in all Sensatia Botanicals stores as well as on the official website.
For more information about Sensatia Botanicals, please visit www.sensatia.com.