A powerful earthquake rocked Lombok and Bali on Sunday, causing death and destruction as homes were flattened and at least 91 people were killed.
The huge 6.9-magnitude earthquake hit the Indonesian resort island of Lombok on Sunday, killing at least 91 people and forcing the evacuation of thousands.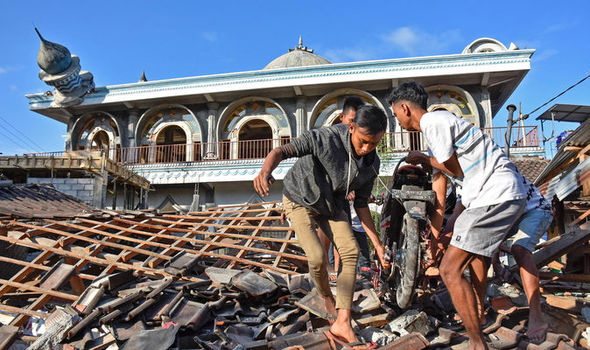 Rescuers still have not reached some of the most hard-hit areas so the death toll could climb.
The quake's epicentre was on land 18km northwest of East Lombok, and struck at 6.46pm local time on Sunday at a depth of 6 miles 10.5 km.
The major earthquake was felt 150 km away in Denpasar, Bali.
National Disaster Mitigation Agency (BNPB) spokesman Sutopo Purwo Nugroho announced on Monday morning the death toll had risen.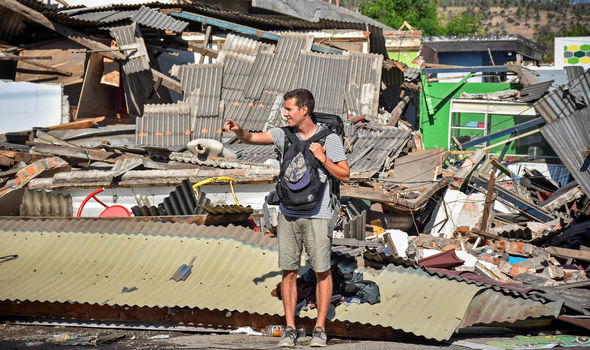 There were no foreigners among the dead and the number of injured stood at 209, Mr Sutopo said.
Thousands of homes and buildings were damaged and 20,000 people are in temporary shelters.
A tsunami warning was initially issued as frightened people evacuated their homes and moved to higher ground.
However, the warning was lifted after a few hours.
The Indonesian Agency for Meteorology, Climatology and Geophysics (BMKG) said more than 120 aftershocks were recorded after the Sunday evening quake.
Around 1,000 tourists have been evacuated from the three Gili islands off the northwest coast of Lombok.
Video footage shows tourists scrambling to get on ferry boats in Gili:
#breaking Dramatic video of people scrambling to evacuate from Gili Trawangan Island, Indonesia. 6.9 quake killed at least 91, injured 200+ & left 20,000 homeless in Bali & Lombok. Thousands of buildings damaged. At least 132 aftershocks. (? Sutopo Purwo Nugroho) pic.twitter.com/OzKuEhKQEz

— Will Ripley (@willripleyCNN) August 6, 2018
Lombok was hit a week earlier, on July 29, by a 6.4 magnitude earthquake which killed 17 people, injured hundreds and briefly stranded several hundreds trekkers on the slopes of a volcano.
Source:Express
Photos courtesy of Reuters