Ibis Styles Bogor Raya hotel has announced its success in celebrating their third anniversary with the inaugural running event 'Stylish Family Run 3K' on Sunday 17th November 2019.
600 registered participants excitingly started to gather at ibis Styles Bogor Raya from 05.30 WIB; strong enthusiasm and positive energy were obviously felt and seen on the faces of the participants who came from different areas of Bogor, Jakarta, and greater Jakarta.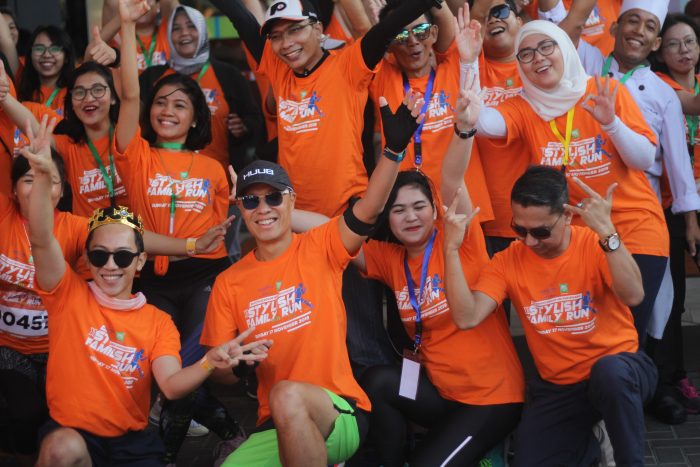 Among the 600 runners who joined the Stylish Family Run 3K, were a group of VIPs who also attended the anniversary celebration, such as the BOD (Board of Directors), AccorHotels Indonesia officials and General Managers, and government representatives: Bogor Mayor Mr. Bima Arya and his team. Mrs. Ade Yasin, the Regent of Bogor Regency, could not attend the event but gave a delightful birthday greeting and wishes on a recorded video which was played right after Bima Arya received the first rice-cone plate from the General Manager of the ibis Styles Bogor & Novotel hotel, Mr. Charles Choi, during the anniversary breakfast buffet session.
Mr. Charles Choi expressed his wishes and hopes on the festive celebration for ibis Styles Bogor Raya's 3rd anniversary, not only highlighting that it would channel more enthusiasm and excitement into the entire hotel's family of staff for the last 3 years' achievement, but also to reach out to many more people whom are not familiar with ibis Styles Bogor Raya just yet.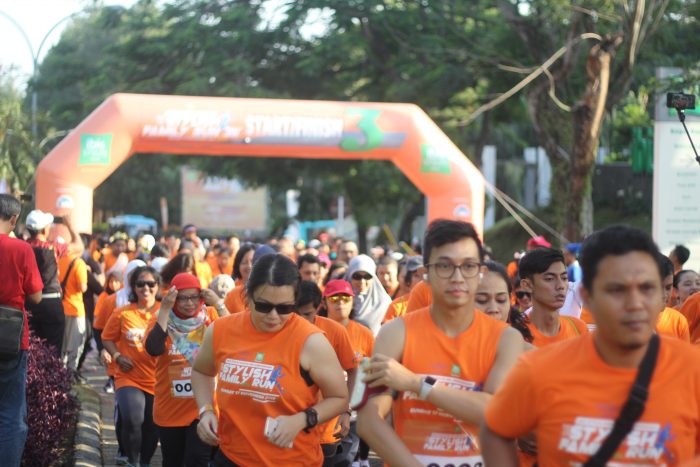 "The emerging, dense, healthy lifestyle of the residents in surrounding districts and the city of Bogor is in line with the concept of our running event which takes place exactly in the hotel's beautiful surrounding area. It is blessed with beautiful green golf courses and a picturesque resort setting, where one can find tranquility and rich fresh air. On this special occasion, we also would like to let our guests know a little bit more of the benefits when staying at our hotel; as the first 4-star premium economy ibis family in Indonesia, we have complete facilities with proper quality that can be enjoyed, including free access to all Novotel Bogor facilities; ibis Styles Bogor Raya hotel is indeed ideal for holidays, family staycations, even group meetings or office meetings."
The excitement of the event became more vibrant when it moved on to the special birthday breakfast buffet hotel, live band performance, especially on the announcement of the 'Most Stylish runners' winners by Bima Arya, plus more than 20 lucky draws of free hotel vouchers at many AccorHotels Indonesia properties and the grand prize; a stay at the Grand Ambassador Pullman Seoul, South Korea, for 4 days and 3 nights.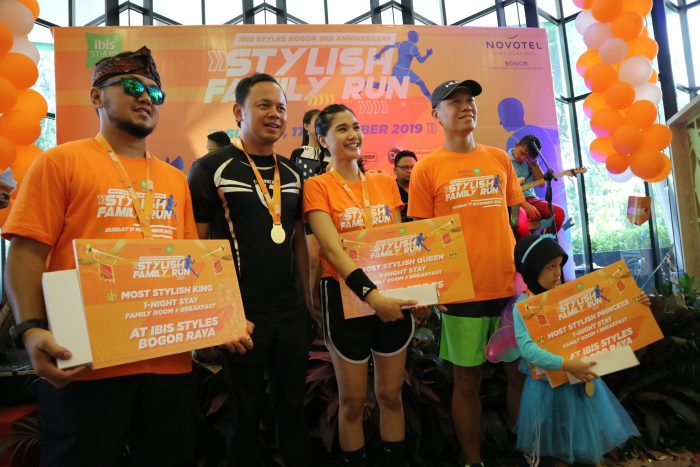 During a media conference, Charles also said, "initially we only targeted 400-500 slots, but the slots were sold out within 2 weeks, and we had to add more to accommodate the demand to 600 slots which were sold again in 3 days."
Considering the success of Stylish Family Run 3K, Bogor Mayor Bima Arya suggested during his speech that the ibis Styles Bogor Raya hotel should make it an annual event, on a larger scale, which could utilise the running track around Bogor regency and city's iconic areas. Charles gladly concurred to the suggestion given by the Mayor to make the Stylish Family Run an annual event.
"We are beyond grateful for the support and contribution of sponsors and our media partners who have helped us to realise the successful STYLISH FAMILY RUN 3K. Thank you for all the participating guests, and congratulations to all winners. We will see you again on the 4th anniversary of the ibis Styles Bogor Raya hotel in 2020!" closed Charles Choi.