Meet Dr David E. Parry, the Soil Scientist, Environmental Development Consultant and Curator who has been a resident of Jakarta since 1980.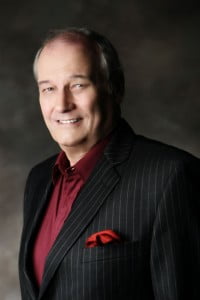 So David, what exactly do you do and how long have you been a resident of Indonesia?
I am a soil scientist and remote sensing expert by training which means that I map and analyze soil types to determine the most appropriate crops to grow. I have lived and worked in Indonesia for 34 years and mapped soils for agricultural development projects in 28 provinces including five years working in the forests of Irian Jaya.
What are your thoughts on Global Warming as a direct result of human activity?
The world is almost certainly heating up through natural causes since we are in the middle of an inter-glacial warm period and man's activities are probably having some impact on the warming through the 'greenhouse effect'. Where I differ from the mainstream opinion is in querying the degree of warming being caused by emissions of CO2 gas from human (anthropogenic) activities such as burning fossils fuels, and man's ability to 'engineer' the climate. After forty years as a field scientist and with considerable knowledge of meteorology and climatology – unlike, I hasten to add, the majority of commentators on climate change including the bulk of the mass media – I have enormous respect for the sheer scale, size and raw power of our atmosphere and oceans and find the very idea that man can somehow tinker with them as one would a thermostat on your air conditioner quite ludicrous.
Is this a valid argument or pure sensationalism?
Of course, there is a valid scientific argument to back-up the 'greenhouse' theory but unfortunately, the scientific debate on the role man's activities play in changing the world's regional climates through the trapping of increasing amounts of CO2 and other greenhouse gases has been hijacked by politics, the mass media and the very powerful 'Green Movement' in all its guises. I am an environmental scientist with a passionate desire to conserve the planet's resources and decrease our dependence on finite fossil fuels through developing alternative renewable sources of energy, but the cause is not helped by the alarmist and catastrophic scenarios on climate that are fed up daily by the media.
So how can we, as individuals, do our part to help the environment – specifically, here in Indonesia?
Practice the three Rs – Reduce, Reuse and Recycle. Reduce the amount of plastic and packaging you use when you go shopping – take your own eco-friendly shopping bags. Conserve water by recycling rainwater to help with the washing; irrigate your garden and pot plants with grey wastewater which contains plant nutrients such as phosphate and nitrogen; dig some metre deep bio-pores in your garden to help rainfall infiltrate into the soil and recharge the overburdened aquifers; conserve electrical power; switch off electrical appliances; only switch on water heaters (major consumers of power) an hour before you want to have hot water; stop throwing rubbish, especially plastic 'Aqua' bottles and bags out of the windows of your air conditioned vehicles into the road – keep the trash in the car and dispose of it properly at home. Little things but collectively, they make a difference.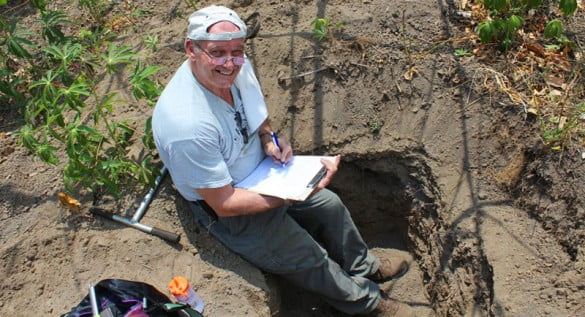 You were involved in the MRT project here in Jakarta. Could you tell us a little about this project and what it would mean for the city?
I was involved in the original feasibility study for the Jakarta monorail that was carried out by Mott MacDonald Ltd., one of the world's largest civil engineering consulting firms and one with a long track record of designing and supervising the building of some of the world's major railway systems including the Channel Tunnel, various lines on the London and Singapore underground systems and the Taipei- Kaoshung High Speed Rail Link. Jakarta needs a full heavy rail MRT system such as that being proposed for the Lebak Bulus – Kota route, as well as a network of cheaper, easier to build monorail lines bringing commuters in from Tangerang in the West and Bekasi in the East using the existing road and toll road routes to minimise land acquisition.
The original concept for the monorail was to link Bekasi and Tangerang with Jakarta via lines running from each city to Jakarta, plus a circle line (the Green Line) acting as a distributary line to the Semanggi CBD, the Jalan Sudirman/Jalan Asia-Afrika  offices and Malls and the offices of Jalan Rasuna Said. To complete such a project in one phase would have meant working with and obtaining permits from nine local governments! It was therefore decided to begin the project within the DKI area to minimise bureaucracy and develop the Bekasi and Tangerang links as later phases. The new Governor, Pak Jokowi, is trying very hard to revive the monorail project and recently a new consortium of local companies has proposed a second monorail system providing three new routes: one from East Bekasi to Cawang, one from Cibubur to Cawang and the third from Cawang to Kuningan, connecting, one would hope with the original monorail blue and circle lines. This is good news, but I do have one major concern, namely the plan of the consortium to build the monorail cars themselves and not purchase from a tried and trusted supplier. The Mott MacDonald study team recommended purchasing the monorail cars from an established supplier such as Hitachi since research and development costs for railway systems are very high and are most easily borne by the big railway companies such as Alstom, Hitachi and Bombardier.
If you were Governor of Jakarta, what immediate actions would you take to improve quality of life in the city?
I would do precisely what Governor Jokowi is doing, namely attempting to tackle the perennial problems of traffic congestion and flooding, plus trying to improve the lives of the poorer sections of the community through better health and education welfare programmes.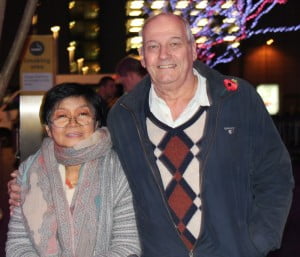 You and your wife Sonja are animal lovers – how many pets do you currently have and is it true that people leave kittens in plastic bags on your gate for you to adopt?
We have five dogs; three Golden retrievers and two kampung dogs, plus about 15 cats. And yes, we occasionally find abandoned kittens hanging in plastic bags on our front gate that we always save.
You are also Curator at Bartele Gallery and author of 'The Cartography of the East Indian Islands'. How did you become a map expert and how long did it take you to complete your book?
I started collecting antique maps in my late teens and began, as so many collectors do, by buying English County maps. Once I started working overseas in 1968 I started to collect antique maps of the countries I worked in, which included much of Africa, the Middle East and India. My passion for collecting antique maps of Indonesia began when I returned here in 1980.
I began writing the book in 1992 when I realised that there was no single reference on the antique maps of Indonesia, a country that included the fabled 'Spice Islands, the Holy Grail of the European Renaissance Explorers. The book was published in 2005 so it took 13 years to complete – a real labour of love!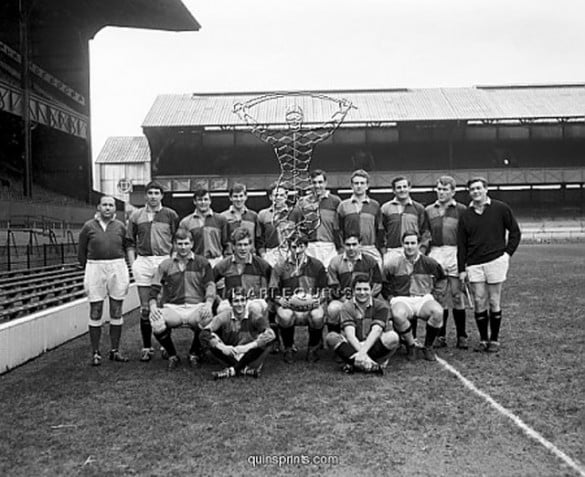 You used to be an avid rugby player and still maintain a regular exercise schedule. Any tips for those looking for a more active lifestyle?
I played regularly for Oxford University, English Universities (UAU) and the Harlequins' first XV in the 1960s. I played in Jakarta in the 1980s and 90s but was far too old for such a physical game – I now suffer the consequences in the form of arthritic hips, damaged knees and lower lumbar problems! But I like to work out with weights since I have done weight training since my school days, do plenty of walking and some swimming. A visit to the gym is good for both your physical and mental health – I feel guilty if I miss a workout! My tip for middle-aged and elderly men is don't go jogging and if you go to the gym and are not used to regular exercise, start very slowly and use the services of a qualified fitness trainer.
You've achieved quite a lot in your life, any plans to slow down anytime soon?
Not really, I still enjoy the challenges involved in working on development projects although now I'm semi-retired I have the luxury of picking those projects that really interest me, such as the East Bali Poverty Project. I thoroughly enjoy the two days a week I spend in Bartele Gallery doing research on the antique maps and prints and when I'm not in the gym or walking the dogs, I play bridge with my wife at various Jakarta bridge clubs. So I don't really see myself slowing down although I have reduced the amount of kilograms I put on the bars in the gym!
Thank you, David. To get in touch, email him at [email protected]