1. The Year of Living Dangerously (1982)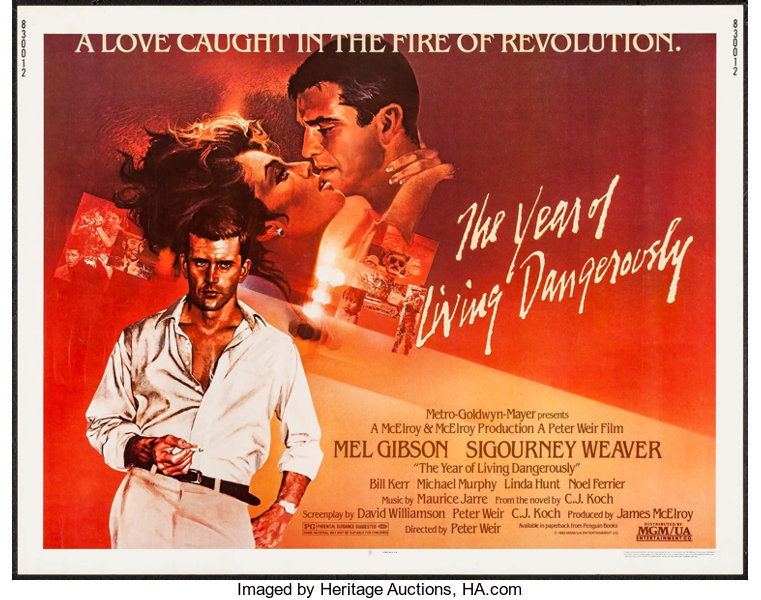 Director: Peter Weir. Stars: Mel Gibson, Sigourney Weaver, Linda Hunt.
Banned for almost 20 years in Indonesia, this film was finally screened in Jakarta in 2000, following the 1998 resignation of long-serving president Suharto. Mel Gibson is at his youthful best, playing Australian reporter Guy Hamilton, who observes Indonesia lurching into chaos and extreme poverty under founding president Sukarno. Linda Hunt won the Academy Award for Best Supporting Actress for her role as Billy Kwan, a male dwarf who helps Hamilton achieve professional and romantic success. Filmed mostly in the Philippines. Production shifted to Australia following death threats from Muslims who claimed the film would be anti-Islam. Based on a 1978 novel of the same name, the title was inspired by Sukarno's warning that 1965 would be The Year of Living Dangerously.
2. Merry Christmas, Mr Lawrence (1983)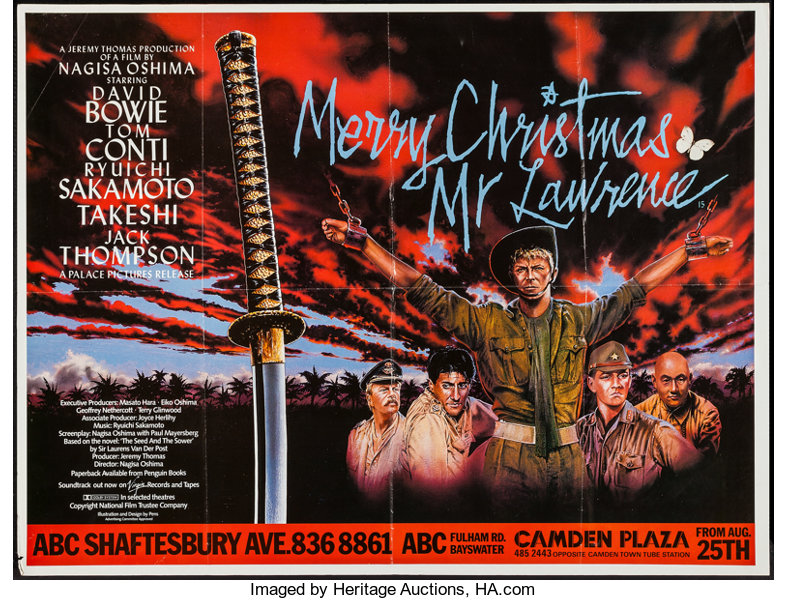 Director: Nagisa Oshima. Stars: David Bowie, Tom Conti, Ryuichi Sakamoto.
This unconventional war movie features the late David Bowie's finest acting work. Set in 1942 in a Japanese prisoner of war camp near the West Java town of Sukabumi, it is the moving story of dealing with comrades, dealing with the enemy and dealing with the self. The film is based on two books by Lawrence van der Post, a South African who served as a British Army officer and was incarcerated by the Japanese in West Java. Bowie and Conti play British officers with different responses to Japanese brutality. Director Nagisa Oshima delivers a scathing critique of Japanese culture and is equally critical of the senselessness of war. Filming took place on the Polynesian island of Rarotonga and in New Zealand.
3. Paradise Road (1997)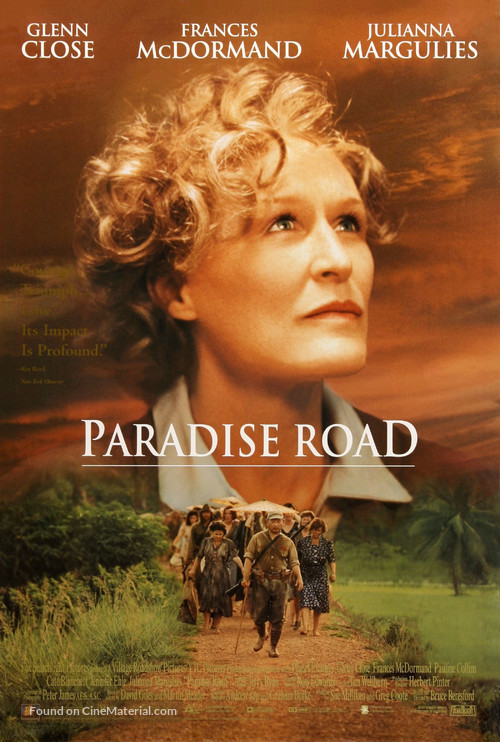 Director: Bruce Beresford. Stars: Glenn Close, Cate Blanchett, Frances McDormand.
Another look at the indomitability of the human spirit in prisoner-of-war camps during the Japanese occupation of Indonesia. Based on true stories, the film follows a disparate group of expatriate women who fled Singapore in 1942, only to end up incarcerated in Sumatra. The women form a choir to lift their morale during three years of cruelty, deprivation and death. Despite its strong cast, the film lacks focus and realism – the women don't look as if they are starving. The real war-time choir ceased when more than half of its members had died and the remainder were too weak to continue. Criticised as a bland blend of sentiment and sadism, Paradise Road doesn't come close to director Beresford's brilliant Barry McKenzie films. Filmed mostly in Malaysia.
4. Krakatoa, East of Java (1969)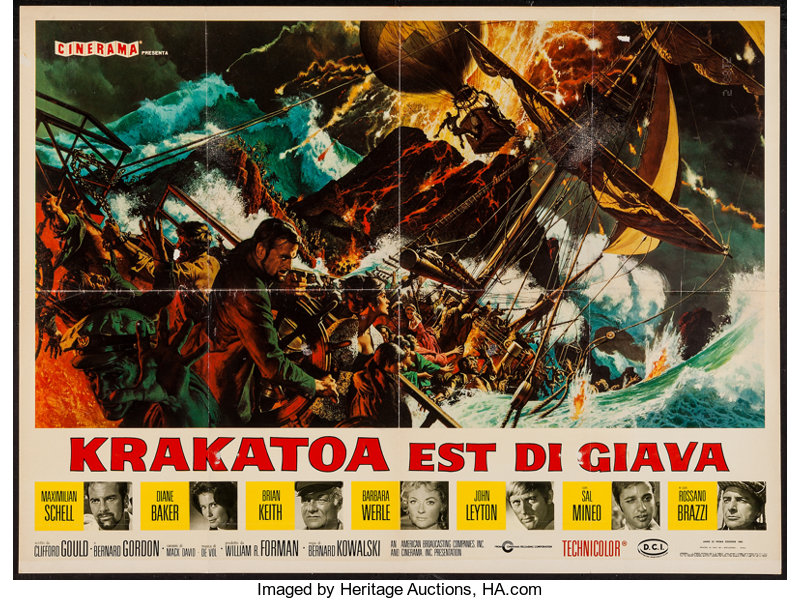 Director: Bernard L. Kowalski. Stars: Maximilian Schell, Diane Baker, Brian Keith, Barbara Werle.
Imagine a boring version of Titanic with a volcano and tsunami instead of an iceberg. The title is infamously incorrect because Krakatau (to use correct spelling) is west of Java. The makers were aware of the error, but left the title unchanged as they felt it sounded more exotic. Apart from the volcanic eruption, the plot is pure fiction. In 1883, a Dutch ocean steamer, Batavia Queen, sails from Anyer in West Java to Krakatau to salvage a cargo of sunken pearls. The captain is forced to carry a load of convicts for transport to Madura Island. Various soap opera sagas take place among the passengers, divers and crew. The children rescued at the end don't look remotely Indonesian. The cataclysmic eruption can't come soon enough. Unfortunately, most of the main characters survive. A commercial, critical and geographical failure. Filmed in Italy and Spain.
5. Max Havelaar (1976)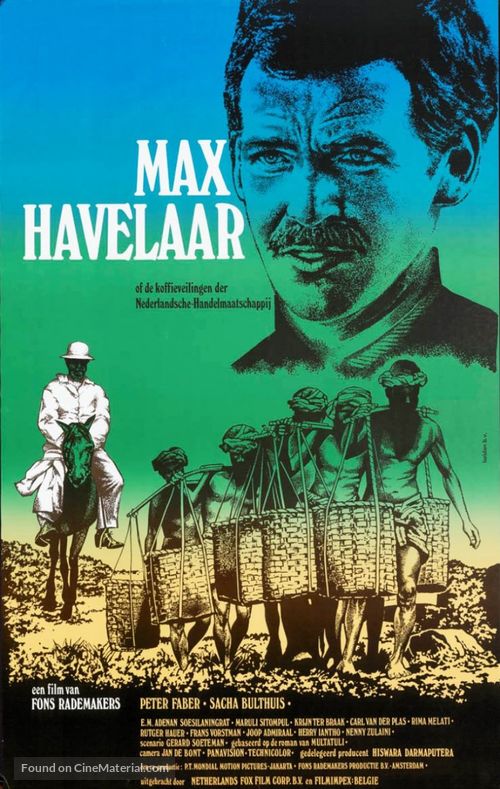 Director: Fons Rademakers. Stars: Peter Faber, Sacha Bulthuis, Adendu Soesilaningrat.
Set in Java in the bad old days of colonialism, this Dutch film runs for almost three hours and is worth watching. Based on a semi-autobiographical book, it shows an idealistic Dutch administrator becomes disillusioned as he encounters inherent corruption, cruelty and poverty. The hypocrisy of politicians claiming religious righteousness remains timeless. Filmed in and around Bandung, West Java. There's a good-quality version on YouTube with English subtitles.
6. Without Mercy (1995)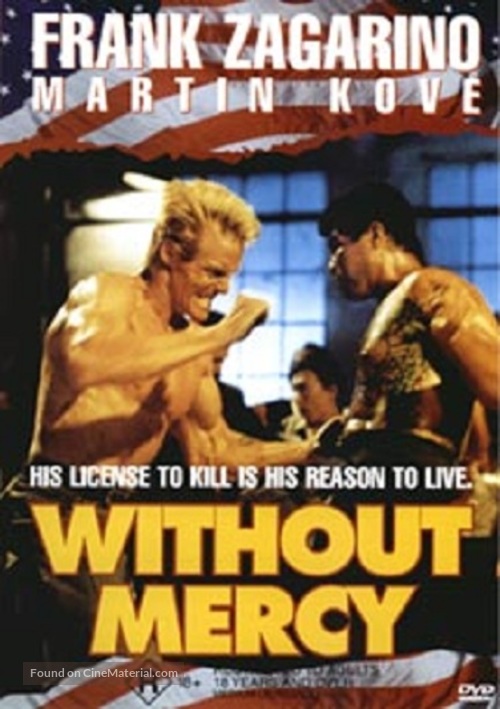 Director: Robert Chappell. Stars: Frank Zagarino, Ayu Azhari, Martin Kove.
This abysmal action film makes the list only because of Ayu Azhari's sex scenes, as such raunchy fare could never be made in today's increasingly conservative Indonesia. Frank Zagarino, who starred in a bunch of forgettable, low-budget action flicks, plays a former UN soldier making a living as a bare-knuckle fighter in Jakarta. He vies with another Westerner for the affection of Ayu Azhari. There are explosions, chases and deaths along the way, as well as a scene of sushi being eaten by a nude woman. Filmed on location in Jakarta. In true Indonesian fashion, the titles end with 'All right reserved'.
7. Anacondas: The Hunt for the Blood Orchid (2004)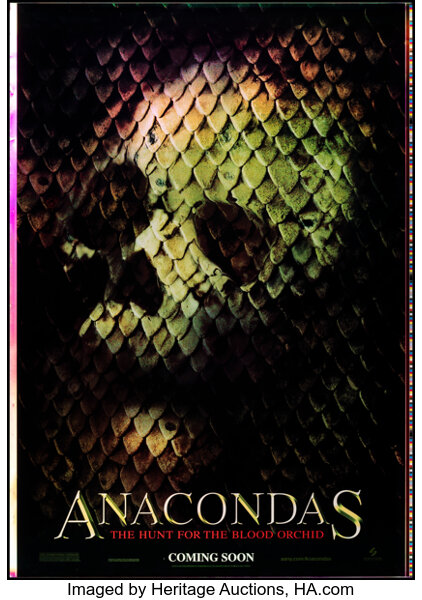 Director: Dwight H. Little. Stars: Johnny Messner, KaDee Strickland, Matthew Marsden.
Anacondas do not exist in Indonesia, but this adventure horror flick is not David Attenborough. A team of American researchers makes an expedition to the fictitious province of Padrang in Indonesian Borneo (no one in the film calls it Kalimantan) in search of a flower reputed to prolong human life. There's a joke about Indonesian Customs, some pleasant scenery, a few Indonesian songs and some computer-generated giant snakes. Critically panned, the film made a profit of over US$40 million. Filmed in Fiji.
8. Java Heat (2013)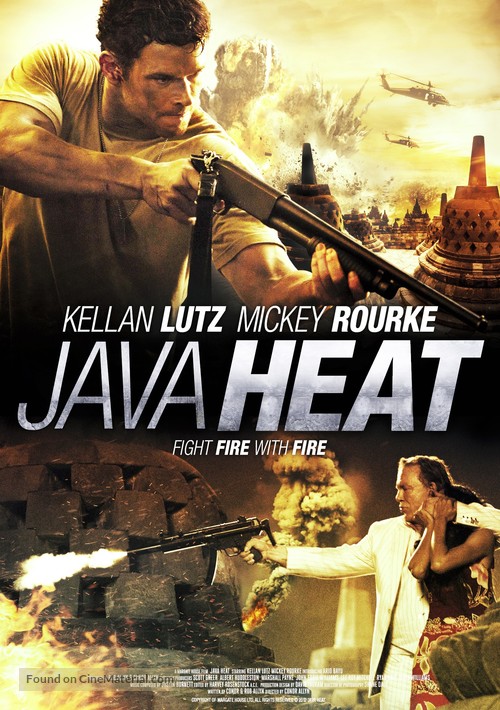 Director: Connor Allyn. Stars: Kellan Lutz, Mickey Rourke, Ario Bayu.
An FBI agent teams up with an Indonesian police officer to combat terrorists in Java. Plenty of violence, cliches and bad acting. Needed a better leading man and Indonesian star Ario Bayu needed to be more than a sidekick.
9. Eat, Pray, Love (2010)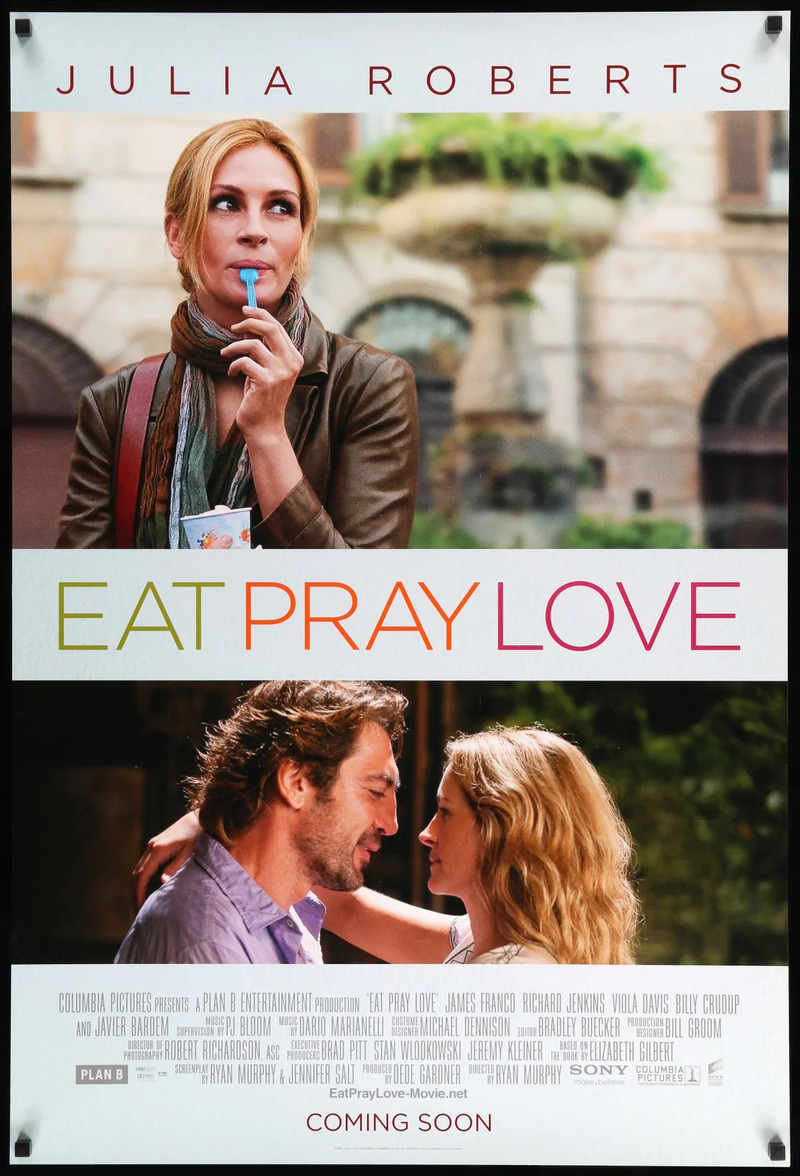 Director: Ryan Murphy. Stars: Julia Roberts, James Franco
The film opens with Julia Roberts having her fortune told by an Indonesian palm reader. Then she's back to America for a divorce, followed by insipid self-discovery in Rome and India, before returning to Bali for the last 45 minutes of this tedious tale of first-world whining. It's cringe-worthy when Roberts repeatedly and egregiously mispronounces the name of her Balinese healer friend Wayan (played by non-Balinese actress Christine Hakim). The book is better, though that's not saying much.
10. Gold (2016)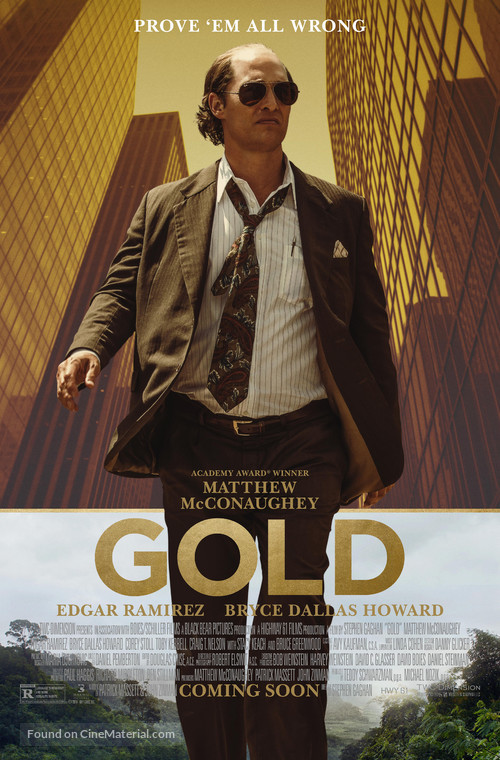 Director: Stephen Gaghan. Stars: Matthew McConaughey, Edgar Ramirez.
The Bre-X gold swindle, which took place in Central Kalimantan from 1995-97, is a fascinating story that deserves better than this film. Gold is a disappointing alchemy of too much fiction and insufficient facts. The stuff about Suharto having three wives and a hopeless youngest son named Danny is daft. Filmed mostly in Thailand, although there's a snippet of Jakarta stock footage.