Step into the gym and see where a lot of individuals from all walks of life come together to prioritise their health and engage in invigorating workouts.
As time progresses, the concept of a gym has evolved beyond a mere venue for physical transformation. Today, the gym serves not only as a space for physical transformation but also offers a diverse range of sports classes such as Zumba, pilates, yoga, martial arts, and even breakdance.
Indonesia Expat has listed the top 10 recommended gyms in Jakarta. For you first-timers, these recommendations might be useful to start your healthy habit, either individually or with a personal trainer.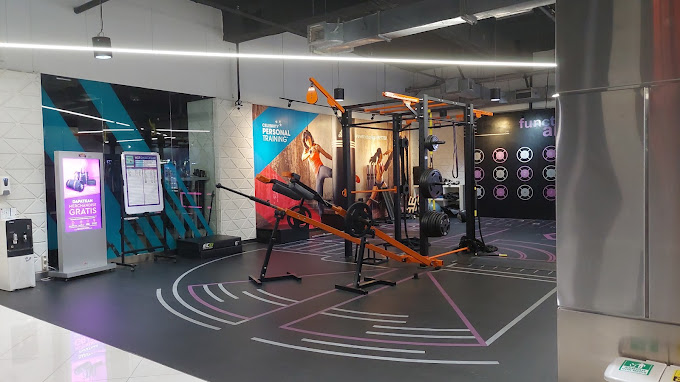 Celebrity Fitness PIM
This is one of the biggest gym brands in Indonesia with 76 branches all around the country. One of them is Celebrity Fitness PIM. Located in Pondok Indah Mall 2, this gym has a ton of facilities, such as a yoga room area, static bike room, sauna, and steam room. Also, there are some classes that you can try, including Body Pump, Basic and Gentle Yoga, Peloton, Playground, and DNA Core Motion. The membership price starts from Rp600,000 per month.
Location: Pondok Indah Mall 2, Jl. Metro Pondok Indah, Kebayoran Lama, South Jakarta

Instagram:

@celebrityfitnesspim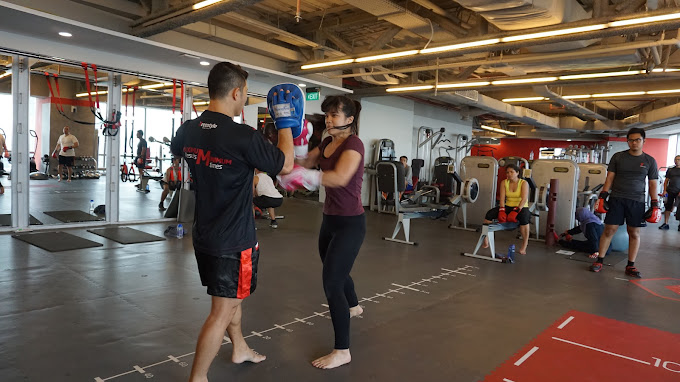 Fitness First
Fitness First is a globally recognised fitness brand, holding a prominent position in Southeast Asia with an extensive network of over 90 Fitness First clubs. This gym has three sports class recommendations, including Aerial Flow Yoga, Core, and Sports Performance Run. Yet, if you want to try another class, Fitness First also provides dozens of classes based on what you need. The membership price list starts from Rp500,000 for an individual visit to Rp800,000 for full access.
Grand Indonesia, Menara BCA, 11th Floor, Jl. MH Thamrin , No. 1, Central Jakarta

Cibubur Junction, 2nd & 3rd Floor, Jl. Jambore No. 1, Cibubur, East Jakarta

Kemang Village, 3rd Floor, Jl. Pangeran Antasari No.36P, South Jakarta

Lotte Shopping Avenue, 3rd Floor, Jl. Prof. Dr. Satrio Kav 3 – 5, Kuningan, South Jakarta

Mall Taman Anggrek, 5th & 6th Floor, Jl. S Parman Kav. 21, West Jakarta

Pacific Place, 5th Floor, Jl. Jendral Sudirman Kav 52-53, South Jakarta

Pejaten Village, Jl. Warung Jati Barat No.39, South Jakarta

Senayan City, 6th floor, Jl. Asia Afrika Lot 19, South Jakarta

Oakwood Apartment, 2nd Floor, Jl. Lingkar, Mega Kuningan, South Jakarta

St. Moritz, Level 2, Mall 2, Jl. Puri Indah Raya Blok U 1, West Jakarta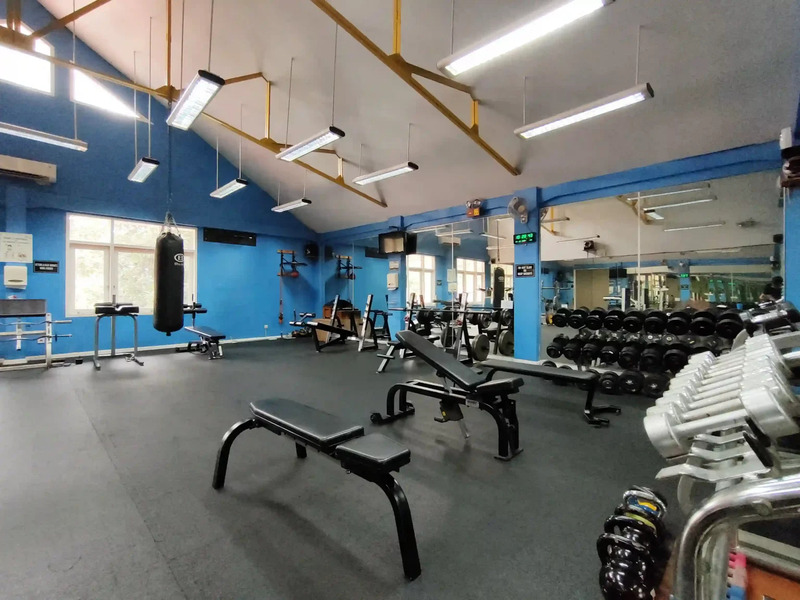 The American Club Jakarta
Situated in Kebayoran Baru in South Jakarta, The American Club Jakarta offers sports and fitness amenities that play a crucial role in supporting the members' commitment to a healthy way of life.
This club is fully equipped with gym, squash, and basketball courts, a tennis court, and a 25-metre swimming pool. Additionally, they offer a wide range of classes for members to participate in, including private swim lessons, Thai boxing, yoga sessions, and personalised training programs. For membership registration, you can check the website https://americanclubjakarta.org/membership/.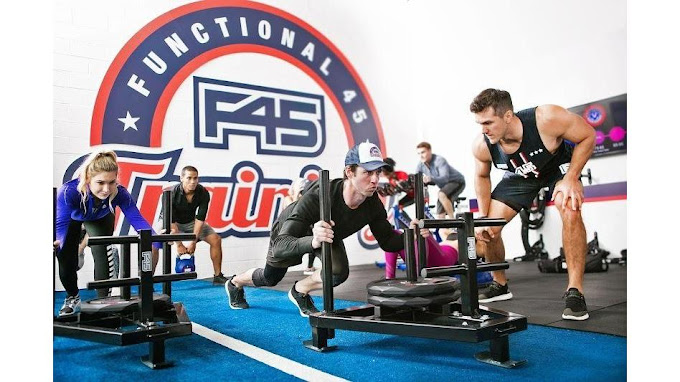 F45 Training
The "F" in F45 represents Functional Training, while the number 45 signifies the duration of a high-intensity workout that not only induces sweat but also elevates your heart rate. F45 Training is located in strategic areas around Jakarta, including WTC Jakarta, Senopati, Kemang, Dharmawangsa Square, Permata Hijau, Cilandak, Kebon Jeruk, and many other locations. F45 Training has three major classes, namely Functional Hiit, Team Practice, and 45-minute Training.
F45 WTC Jakarta, Jl. Jenderal Sudirman No.29, Kuningan, South Jakarta

F45 Senopati  North, Jl. Senopati No.27-29, South Jakarta

F45 Kemang, Jl. Kemang Raya No.29, Kemang, South Jakarta

F45 Dharmawangsa Square, Jl. Wijaya II, Kebayoran Baru, South Jakarta

F45 Permata Hijau, Unit 270, Jl. Permata Hijau No.34, South Jakarta

F45 Cilandak, Jl. TB. Simatupang Raya No.10, South Jakarta

F45 Kebon Jeruk, Jl. Lapangan Bola No.33C, West Jakarta

F45 Mall of Indonesia, Jl. Boulevard Barat Raya, Kelapa Gading Square, North Jakarta

F45 Bintaro Sector 9, Jl. Jend. Sudirman Blok B2 No.14, South Tangerang

F45 Kapuk North, Jl. Pantai Indah Selatan 1 No.11, Pantai Indah Kapuk, North Jakarta

F45 Gading Serpong, Summarecon Digital Center, Jl. Scientia Boulevard No.05, Tangerang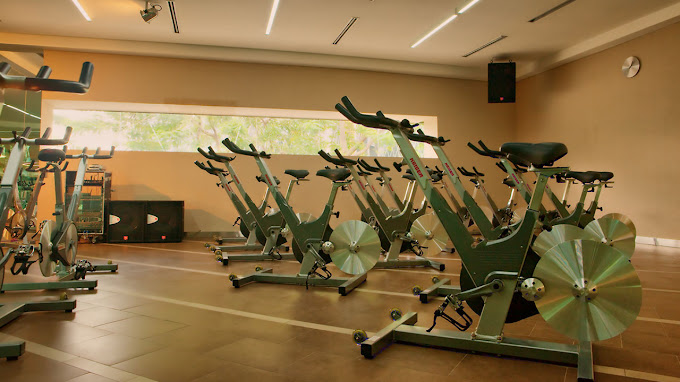 Elite Club
Elite Club is a fitness club managed by PT Bakrie Pesona Rasuna which carries the concept of sports and fitness facilities. This club occupies two floors with an area of 5,215 square metres, with very complete facilities consisting of tennis courts, futsal, squash, swimming pool, gym area, children's playground, lounge and restaurant.
Location: Epicentrum, Jl. H. R. Rasuna Said No.22, Kuningan Timur, South Jakarta

Instagram:

@eliteclubepicentrum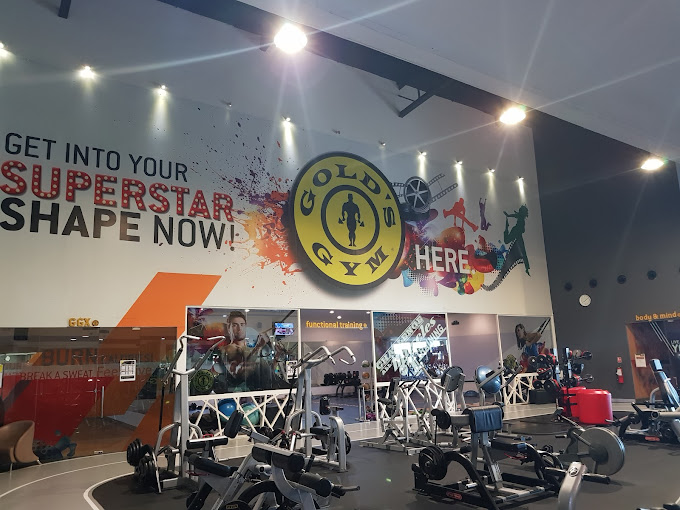 Gold's Gym
Since 2007, Gold's Gym Indonesia has been operating as part of PT Fit and Health Indonesia. This gym goes beyond just weightlifting, providing a wide range of facilities and innovative programs. One of the most popular offerings is GGX, which stands for Gold's Group Exercise Classes, including Body Combat, Belly Dance, Fun Step, Zumba, Pilates, Tai Chi, Hatha Yoga, and many more. Additionally, they offer Personal Training services that help you get in shape while ensuring an enjoyable experience. For membership price can be checked on the website www.goldsgym.co.id/membership.
Cilandak Town Square, 2nd Floor, Jl. TB SIMATUPANG Kav.17, Cilandak, South Jakarta

Mall Ciputra, LG 1-A Floor, Jl. Arteri S. Parman, West Jakarta

Mall of Indonesia, 2nd Floor, Kelapa Gading Square, North Jakarta

Thamrin City, Cosmo Terrace, 1st Floor, Unit CT 01 02 03, Jl. Thamrin Boulevard, Central Jakarta

Baywalk Pluit, Unit 4-23, 4-25, Jl. Pluit Karang Ayu, North Jakarta

Kalibata City Mall, LG Floor, Unit AN-Q2, Jl. Kalibata No.1, South Jakarta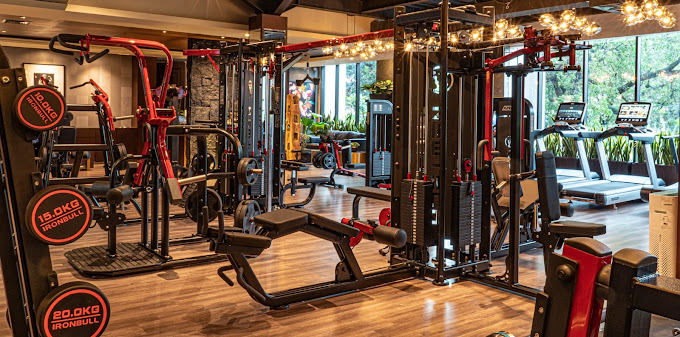 Reload TrainedbyHP
Reload Gym offers a pleasant environment with contemporary facilities, allowing you to enjoy an hour in the company of like-minded individuals. The gym has a diverse selection of equipment that will suit your needs perfectly and is designed to assist you in reaching your fitness objectives, whether you aim to build muscle mass, tone your abs, or enhance your energy levels through cardio exercises. Additionally, this gym is powered by one of the well-known sports brands, Under Armour.
Location: LDS Building, 2nd Floor, Jl. Suryo No.34, Senopati, South Jakarta

Instagram:

@reloadbyhp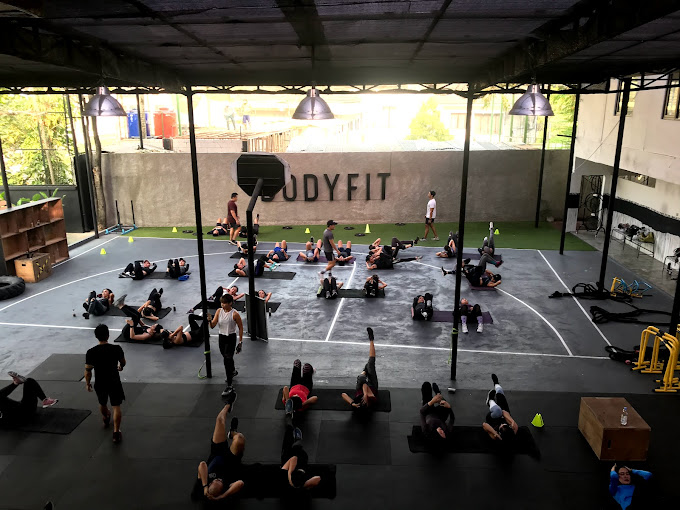 Bodyfit
Established with the tagline "More than just One FIT Place for All", Bodyfit is dedicated to assisting you in attaining your fitness objectives and enhancing your overall health and wellness. It has the potential to transform not just your physical body but also your mental state. This gym offers you various classes that you can join, including HyperLift, TRX Cardio, LIT Core, Military Bootcamp, and Zumba Toning. You can take an online class for Rp50,000 and an offline class starting from Rp150,000 to Rp7.4 million.
Location: Jl. Kemang Raya No.70, Mampang Prapatan, South Jakarta

Instagram:

@bodyfitjkt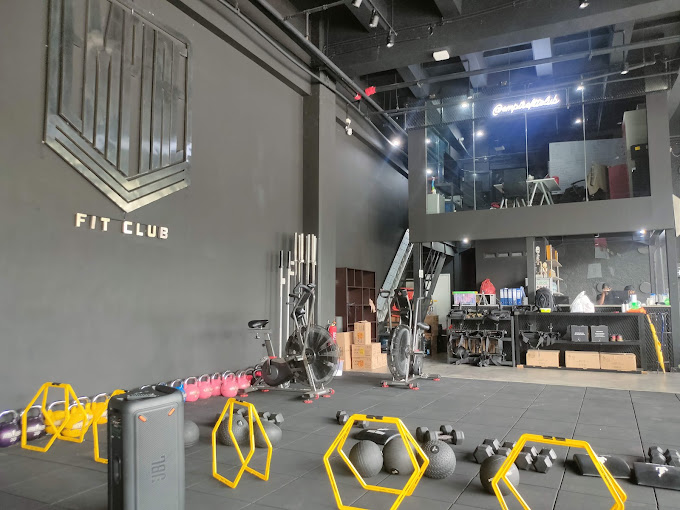 Empire Fit Club
Empire Fit Club is a boutique fitness facility and gym located in Central Jakarta. First established in Jakarta in 2016, by Founder and Head Coach Elberlino Tiwa, a former US Marine, who moved from the US to Indonesia in 2014 with a vision to uplift the fitness community in Indonesia. If you want to experience a package of complete training, then you can join the Bootcamp Training by Empire Fit Club. The membership rates start from Rp250,000 (one class) to Rp4 million (three-month package).
Location: Gelora Bung Karno Main Stadium Zone 7, Jl. Gerbang Pemuda, Central Jakarta

Instagram:

@empirefitclub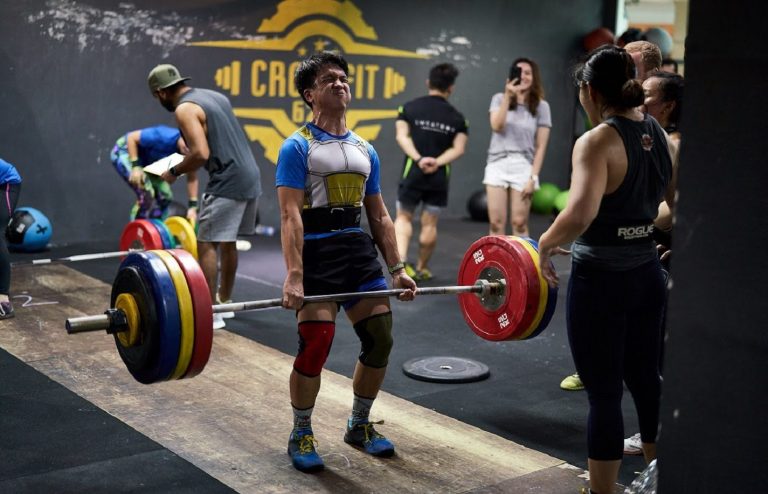 CrossFit 6221 Fitness
CrossFit 6221 Fitness provides a dynamic workout experience that pushes your limits and strengthens your body. At this fitness centre, you can partake in a variety of classes including Crossfit Fundamentals, Bootcamp, Endurance, Gymnastics, Olympic Lifting, Yoga, and Crossfit Kids. The membership rates start from Rp300,000 to Rp4 million depending on the facilities you need.
Location: Bellagio Boutique Mall, Floor UG.15, Jl. Mega Kuningan Barat No.3, South Jakarta

Instagram:

@6221fitness