Are you considering embarking on a transformative journey to become a yoga teacher?
With its serene landscapes and vibrant spiritual culture, Bali has become a sought-after destination for yoga enthusiasts and aspiring instructors.
With numerous yoga teacher training courses available, knowing what to look for is essential to ensure you choose the right program and school that aligns with your goals and aspirations.  Choose schools committed to excellence and high standards, like Blooming Lotus Yoga or similar reputable ones.  
This post will explore the key factors to consider when selecting a Bali yoga teacher training course that will provide you with a solid foundation and empower you to become an exceptional instructor. Please read on. 
Accreditation and Reputation
When searching for a Bali yoga teacher training course, it's crucial to consider the accreditation and reputation of the training center. Look for a school that's internationally recognized and certified by a reputable yoga organization, like Yoga Alliance.  
By enrolling in an accredited training course, you can be confident that the curriculum meets industry standards, the instructors are experienced and qualified, and the program follows ethical guidelines. Qualified instructors can impart in-depth knowledge and guide you and other students on your yoga journey. Moreover, completing training in an accredited institution allows you to obtain recognized certifications, which lend credibility and enhance your professional opportunities. Choosing an accredited yoga teacher training institution enables you to receive a thorough education, gain essential skills, and establish a solid foundation for a successful career as a yoga teacher. 
A well-rounded curriculum is an essential aspect of any yoga teacher training course. Look for a program that goes beyond the physical practice of asanas and incorporates a holistic approach to yoga education. 
The curriculum should cover various topics, including yoga philosophy, anatomy, teaching methodology, and ethics. It should also include opportunities for hands-on teaching experience and guidance on sequencing and structuring classes.  
Choosing a course with a comprehensive curriculum allows you to gain a deep understanding of yoga as a whole and develop the necessary skills to become an effective and knowledgeable teacher. 
The quality of the faculty can significantly impact your learning experience during a yoga teacher training course. Seek a program that boasts experienced and knowledgeable teachers with a genuine passion for yoga and teaching.  
These instructors should have a strong background in various yoga styles, possess a deep understanding of yogic philosophy, and be able to guide students through a transformative journey. Being taught by teachers who are approachable, supportive, and dedicated to helping you grow and develop personally and professionally is essential. 
Individualized Attention And Support
Opting for a Bali yoga teacher training course with small class sizes can significantly enhance your learning experience. Smaller groups allow for individualized attention from instructors, fostering a supportive and nurturing environment.  
You can refine your practice and teaching skills more effectively with personalized feedback and guidance. Additionally, smaller classes encourage meaningful connections with fellow trainees, creating a sense of community and support throughout the training program.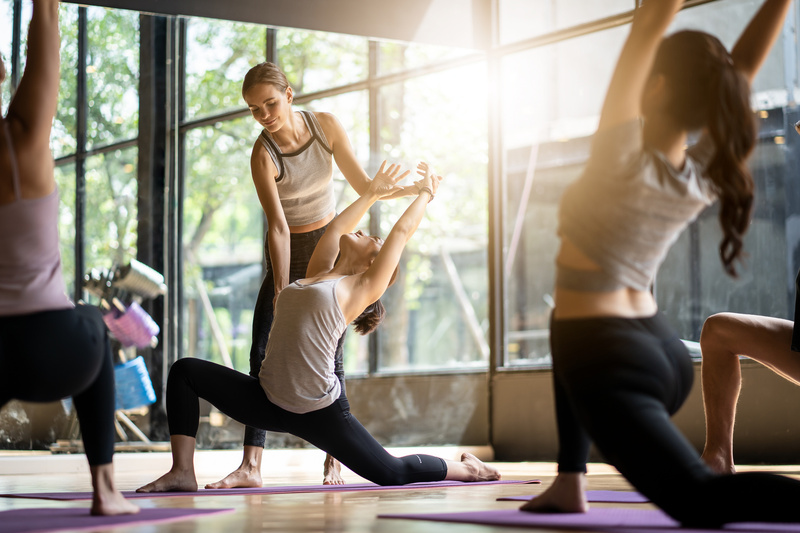 Bali's serene environment provides an ideal backdrop for a yoga teacher training course. Consider choosing a program that takes place in a retreat setting, allowing you to immerse yourself fully in the practice and teachings of yoga.  
A retreat center that offers comfortable accommodations, nourishing vegetarian meals, and serene surroundings can enhance your overall experience and support your personal growth. Bali's rich spiritual heritage and natural beauty can be a constant source of inspiration and rejuvenation during your training journey. 
Supportive Community and Networking Opportunities 
When embarking on a Bali yoga teacher training course, the community and networking opportunities accompanying the program are worth considering. Building connections with fellow trainees and engaging in a supportive community can enhance your learning experience and create lasting relationships in the yoga world.
Look for a training center that provides opportunities for connection and collaboration. The wealth of support will allow you to share experiences, challenges, and breakthroughs with others. In addition, it can open doors for future opportunities.
The sense of belonging and support within a community can be instrumental in your journey as a yoga teacher. Connecting with fellow trainees, sharing knowledge, and building relationships can inspire and motivate you as you navigate your teaching path. 
Final Thoughts 
Selecting the right Bali yoga teacher training course is a crucial step toward embarking on a fulfilling career as a yoga instructor. Considering the factors mentioned in this post, you can make an informed decision that aligns with your aspirations and sets the foundation for your growth. Remember, proper training will set the tone for your future as a successful yoga instructor.