As we see a growing interest in arts and culture in Indonesia, creative institutions are now working harder to come up with programmes and activities to support these things. But don't expect the government to get too involved just yet.
Before Indonesia established the Creative Economy Agency (Bekraf) in 2015, private institutions had long been responsible for driving the nation's creative surge. Local arts activities tended to be organized by non-governmental cultural spaces or institutions associated with foreign embassies, such as @america, the Italian Cultural Institute, Goethe-Institut, Institut Français d'Indonésie and British Council.
These organizations aim to promote the local arts and culture scene through activities like festivals, workshops, and research and artist residency. Through such programmes, they deliver the important message that arts and culture should move beyond the generic function of entertainment or commercial purposes. Instead, they should operate with the responsibility of shaping society and representing issues that are relevant in our time.
British Council Indonesia, for example, is among those that have worked to organize interesting arts programmes. It has not only worked to unearth the archipelago's creative potential in fields like fashion, photography, digital culture and even disability arts, but it has also figured out how to help artists exchange ideas.
When I met British Council Indonesia's Director of Arts and Creative Industry Adam Pushkin back in November, he revealed that organizing arts programmes is indeed about forging relationships between artists and organizers. According to the British expat, collaborations can effectively lead to new and unexpected possibilities, as they might enhance both the artists' skills and creative industry on a larger scale.
Pushkin also notes that art in general serves as a powerful medium in bringing about change, especially in a nation like Indonesia which, according to him, is still working on its true identity.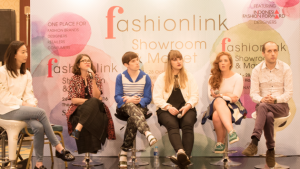 "When Jokowi came to power two years ago, there was a sense of creative tension [rising in Indonesia]. There were lots of debates going on about the balance between economic progress, communities, environmental protection, the traditional Indonesian values in comparison to those coming from the West, gender and sexuality, religion – those are all ultimately about a country that's still arguing about what kind of a country it's going to be in the 21st century. And art is the best way of having those sorts of arguments because it is where people can think about different perspectives."
Pushkin is not the only one who is aware of the role that art plays in Indonesia. Komunitas Salihara is one of the capital city's most iconic cultural centres. Programme Director Nirwan Dewanto thinks that art cannot be separated from its social function. Komunitas Salihara has continued to show people that there are ways to learn about arts and culture in intellectual yet exciting ways, such as joining philosophy, writing and acting classes, as well as watching dance and theatre.
"We believe that great art shows and activities are those that can be educational – those that are able to expand the horizon and [provoke] social creativity," the poet and cultural critic said in an interview with Indonesia Expat. "Good art activities are those that can give more weight to democracy, tolerance and openness."
But despite the accomplishments made by Komunitas Salihara, British Council Indonesia and creative institutions alike, the Indonesian creative culture is still confronted with a number of challenges, particularly when it comes to funding.
Komunitas Salihara is considered more fortunate than the rest when it comes to obtaining sponsorships, mainly due to building partnerships with a number of institutions and maintaining its reputation on a global scale.
That said, Dewanto finds that arts funding remains a huge problem in Indonesia for many organizations.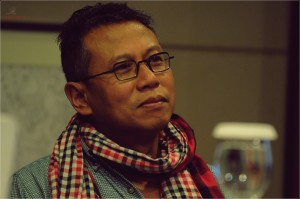 "To give an illustration, a reputable theatre community in Indonesia would have to rehearse for one year with [at least] 15 players and crew to make a new production. There would be budget for rehearsals, costumes, stage design, as well as transportation and remuneration fee required altogether. Can you imagine how much would that cost?"
With the establishment of Bekraf, it surely appeared as if the government was demonstrating a real effort in improving the nation's creative sector. Since its inception, Bekraf aims to support the creative industry by focusing on 16 sectors, which include performing arts, fashion, film and culinary. Last year it even provided a total budget of Rp.1 trillion (around US$75 million) through its programme Creative Funding to further prove its determination. However, the agency reportedly focused more on allocating its budget to startups, fashion, craft and culinary businesses, as they contributed to economic growth more than other sectors.
This eventually left arts organizations with limited opportunities, as they continue to struggle without having strong finances. A lack of proper funding prevents arts organizations across the archipelago from fulfilling their missions. Yet it is the people's job to make sure that they will still make it anyway.