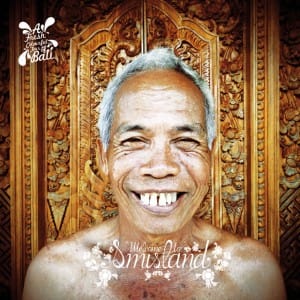 Welcome to Smisland
Mathieu Sechet (aka Nyoman Seseh)
(with Keira O'Connor)
pub. Bali Buku 2013
After 10 years working in advertising, Mathieu Sechet enrolled in a French pastry school. Having made frequent visits to Bali from 2005, he says that after graduation three years ago he could then settle here.
As many do, he took up surfing – "but I'm not so good at all actually" – and, as few do, launched a marmalade brand.
"This was a great chance to do everything from the visual identity to the final product, including the recipes. And so I finally came back to my first love, graphic design, and a year and a half ago I decided to write Welcome to Smisland."
"Write" is perhaps not the appropriate word because Smisland is a book unlike any other you'll have come across. Mathieu says that he "tried to create an alternative to traditional books, which could appeal to both tourists and expatriates, as a souvenir, a coffee table book, and an original 'welcome gift' for hotels as well."
And that's what it is; a hardback book with a mixture of photogenic scenery, ceremonies and people smiling "because that's what most Balinese do", printed on high quality glossy paper.
Where Smisland particularly resonates with this reviewer is in the 'cartoons', particularly in the series on reflexology, which is graphic art. Having once undergone a session at my wife's urging, the reflexologist told me that I had problems with my kidneys and should drink more. I asked him if beer was OK and thankfully he replied in the affirmative.
And this picture is a reminder why I prefer to drink jamu.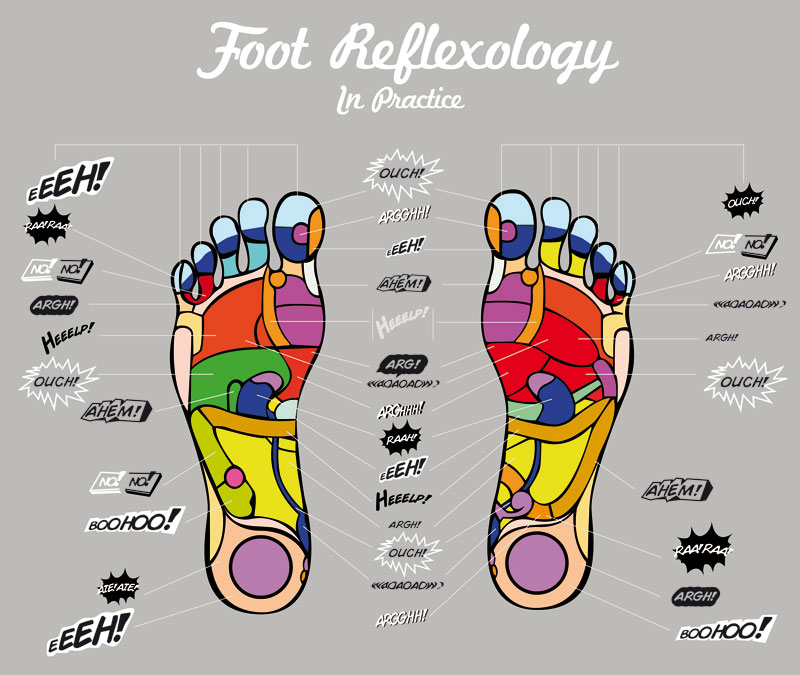 In attempting to pin down its attractions I had to resort to a thesaurus. Words such as 'quirky' and 'wacky' first sprang to mind, but they don't exactly capture the book's essence. Then I remembered that every expat in Indonesia experiences moments on a daily basis that make one pause, blink and mutter, which, although occasionally frustrating, baffling even, later become amusing anecdotes.
There is a need to put those experiences into our own cultural framework before we can bridge the gap to understanding and semi-acculturalisation. Are the Balinese really amused when they see the westernised 'new age' enterprises in Ubud, the pub crawls in Ubud and Legian, and the artificiality of Nusa Dua, which appears to be paved with Astro Turf? Or are those smiles a mask; the Balinese performing in their personal topeng dance?
Mathieu says that "underneath all the humour, and because I love Bali, the book is a bit more serious than at first meets the eye. I can say that's a "buku campuran" with 50% photographs, 50% graphic design, and a lot of smiling with a pinch of thinking."
He hopes to produce "Welcome to Smisland 2" perhaps in two years, with a focus on other subjects such as legong, babi guling etc.
I look forward to that, with the hope that his eye remains unjaundiced and his mind irreverent.
"Welcome to Smisland" is available in Ganesha Bookshop, Le Rendez-vous Doux & La Bohême (Ubud), Gusto (Kerobokan), and Flow & Yonder (Canggu), and soon as a Kobo e-book. Samples can also be viewed at his website: www.171studio.com
Sadly, from my breakfast point of view, he has stopped making marmalade.