For the first time in Indonesia, embark on an innovative dining adventure that promises an illusionary feast for the senses at Lobo and Juno's Banquet of Hoshena.
The Ritz-Carlton Jakarta, Mega Kuningan is delighted to announce that it will be the first in Indonesia to introduce the "Banquet of Hoshena" in July 2023, at its newly-launched and unique world bistro, Lobo & Juno.
Sponsored by PT Bank Central Asia Tbk (BCA), Indonesia's largest private bank, this extraordinary 3D dining experience will transport guests to a realm of limitless imagination. It is a mystical adventure where flavours and emotions intertwine effortlessly, and where the presence of Kings, Queens, fairies, and volcanoes come to life at the dining table. This exciting and futuristic project is made possible in partnership with DITS ASIA group, the company behind the immensely popular Lounge In The Sky Indonesia last year.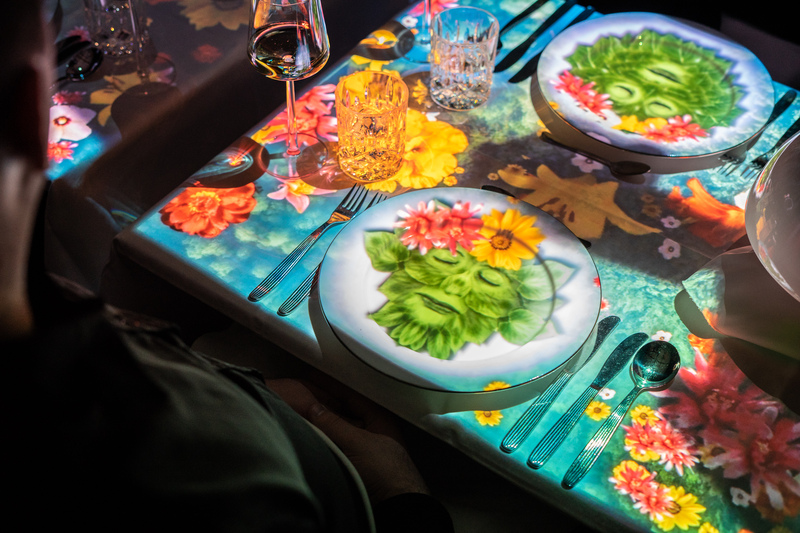 "The Banquet of Hoshena" invites discerning food enthusiasts to immerse themselves in an imaginary land, where the fusion of flavours and emotions creates an ethereal symphony. Guests will witness tables transform into grand stages, unveiling the vibrant existence of mythical figures. A meticulously crafted 7-course menu, prepared by Lobo and Juno's kitchen artisans, is designed to delight the senses and leave a lasting impression. 
The extraordinary 3D dining journey has captivated guests in cities such as Zurich, Dubai, Riyadh, Kuwait, London, and Germany, and now it is exclusively available at Lobo & Juno, located on the lobby level within The Ritz-Carlton Jakarta, Mega Kuningan. As guests step into the mystical land known as Hoshena, the lights dim, signalling the beginning of the dinner experience that promises a truly unique adventure.
To enhance the anticipation of this extraordinary quest, guests are invited to enjoy complimentary mocktails that will set the tone for the magical experience ahead, following this, a gastronomic selection of exquisite 7-course menus awaits, offering an array of excellent culinary delights, including Cured Norwegian Salmon, Cakalang Croquettes, Hamachi Crudo, Octopus Carpaccio, US Angus Beef Striploin, Charlotte Russe, and more, not to mention the Vegetarian menu option for those who. A specially crafted Kids menu is also available, catering to the taste and preferences of our young diners, ensuring a delightful dining experience for children of all ages.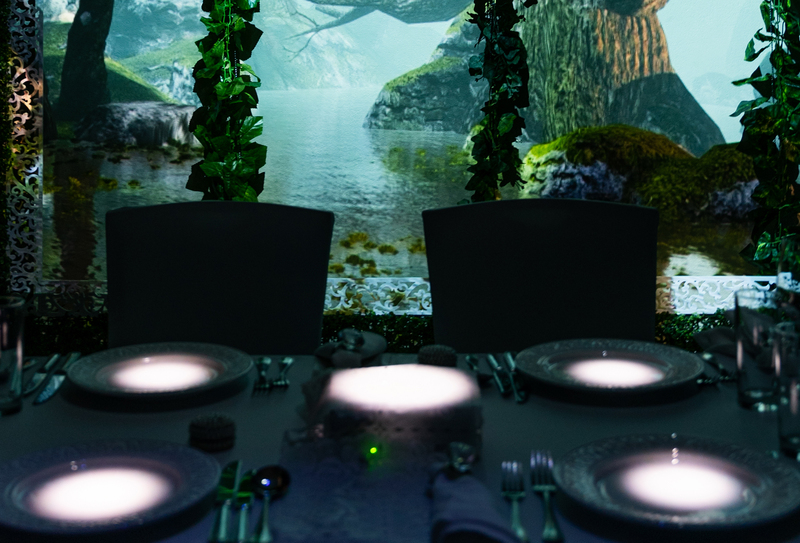 Norwegian Salmon, Cakalang Croquettes, Beef Bourguignon, Octopus Carpaccio, and Charlotte Russe as part of the decadent dessert menu, just to name a few. A specially crafted Kids menu is also available for young diners, catered to children's tastes and preferences, ensuring a delightful dining experience for children of all ages.
To reserve this unforgettable "Banquet of Hoshena" experience, guests can make a reservation via email at [email protected] or by calling/WhatsApp at +628111683926. Reservations begin at Rp1,588,000++ with a maximum seating capacity of only 16 people per session to maintain exclusivity. BCA credit card & debit cardholders are able to enjoy 15% off their reservation for a limited time.