Seasonal Tastes presents an Argentinean-style barbecue, Asador Criollo, along with iconic selections of Argentinean dishes on the wide array of buffets throughout the entire month of October 2023.
Asador Criollo is an Argentinean-style barbecue that involves grilling the whole meat, which the method is well-known as Al Asador. The meat is stretched over an iron cross, positioned vertically over an open fire. Other authentic Argentinean dishes are also presented on the buffet, such as Pescado a la Parrilla, Milanesa Napolitana, Carbonada Criolla and many more. To enhance the dining experience, Seasonal Tastes also presents special wines from the Mendoza region in Argentina, such as Intis Malbec and Norton Reserva Malbec.
Guests may experience the Argentinean-inspired menu on weekdays during dinner time at the price of Rp588,000++ per person and on weekends during brunch and dinner at the price of Rp608,000++ per person. Special free-flow Argentinean wine is available as a perfect pair with the Asador Criollo at Rp288,000++ per person.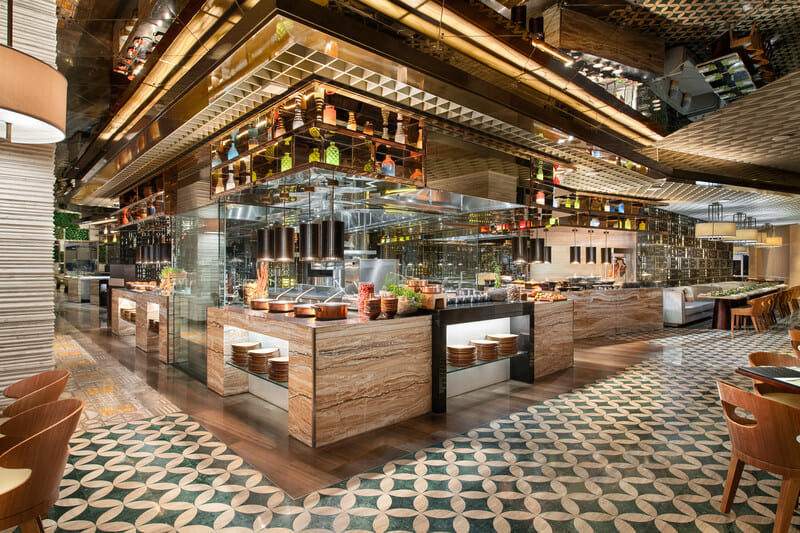 Seasonal Tastes is an all-day dining venue that features 360-degree views of Jakarta and a diverse selection of seven different live cooking stations, drawing influences from Western, Indian, and Asian cuisines. Located on the 51st floor of The Westin Jakarta, Seasonal Tastes offers an enticing buffet and à la carte options throughout the day.
For more information about the exclusive Asador Criollo promotion at Seasonal Tastes, please follow us on Instagram at @thewestinjakarta, visit our website, or contact us through WhatsApp at bit.ly/SeasonalTastesJkt.