Grand Hyatt Jakarta welcomes Koji Mitsukawa, owner of the one Michelin-starred Sushi Mitsukawa from Park Hyatt Niseko Hanazono, to serve the finest sushi dining experience at Sumire from 21 to 26 October 2023.
Chef Mitsukawa is ready to weave a tapestry of exquisite sushi flavours, from king salmon sashimi to sake-steamed kinki fish, paying meticulous attention to taste, texture, and balance for an authentic dining experience.
Born in Yamaguchi Prefecture, Koji Mitsukawa's culinary journey commenced with a prestigious role at Edomae Sushi Restaurant shortly after graduating from a Japanese culinary school. In 2005, he ventured into entrepreneurship, founding his restaurant, Sushi Mitsukawa, which earned a coveted Michelin star in 2016. His culinary empire expanded with the addition of two Sushi Rekireki and two more Sushi Mitsukawa establishments.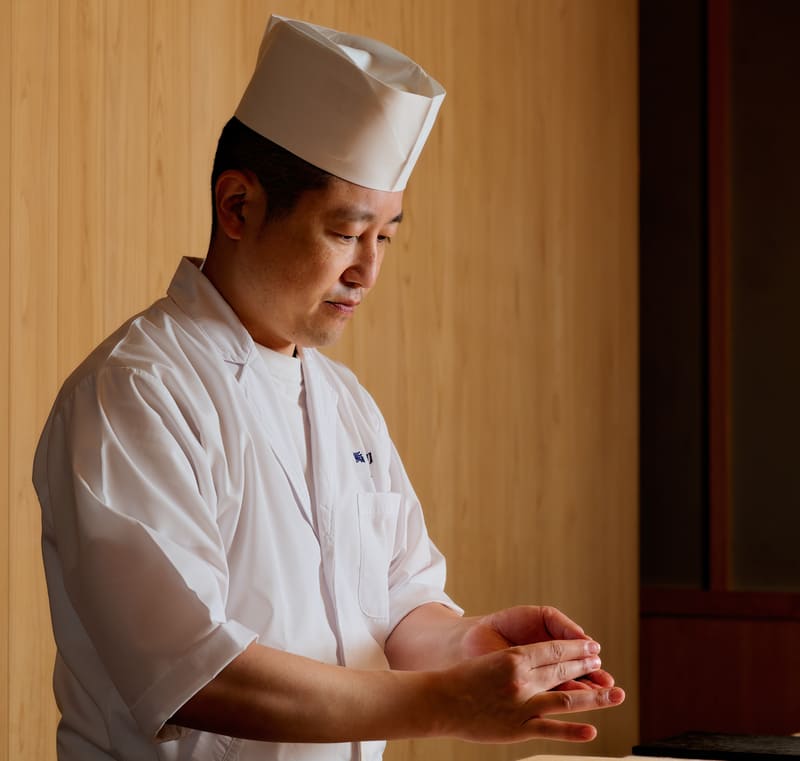 Sumire, a highly sought-after Japanese eatery in Jakarta, offers an array of premium sushi and sashimi, seasonal delicacies, and beloved Japanese dishes, all featuring fresh ingredients sourced directly from Japan. To enhance the dining experience, a range of sake selections is also on offer. Situated in a charming Japanese country-style setting, guests can relish the finest Japanese cuisine on the fourth floor of Grand Hyatt Jakarta.
For more information, please contact Grand Hyatt Jakarta at +62 21 2992 1298 or visit @grandhyattjakarta on Instagram.