The anti-narcotics agency head minced no words when he blamed pilots on drugs as one of the leading causes of aviation accidents involving Indonesian planes.
National Narcotics Agency (BNN) Chief Budi Waseso suspects pilots of most of the air accidents in the country have used drugs. "Whether it was just a skid or whatever, the pilots are indicated to be positive for drugs," he said.
He cited the 2013 Lion Air plane crash in Bali where the pilot supposedly hallucinated, mistaking the sea as the runway, although the actual investigation suggested otherwise.
The crash involved a Boeing 737 plane carrying 108 passengers, including seven crew members. Initial testimony said the plane overshot the runway and landed loudly in the sea. Although all passengers survived, four were deemed in critical condition. The final report then pointed out pilot error, not mechanical failure, as the cause of the accident.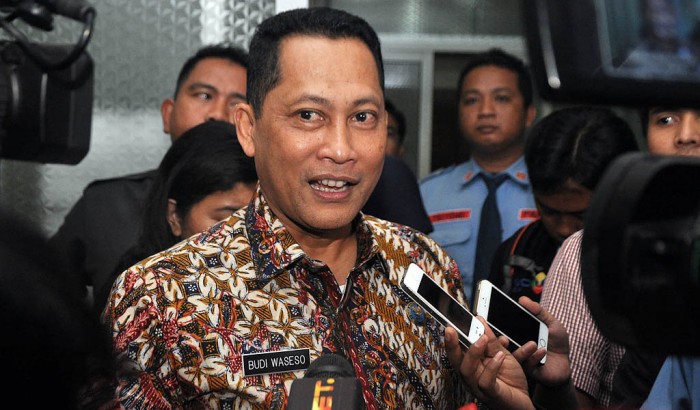 Earlier, BNN suggested two pilots from Susi Air, owned by Fisheries minister Susi Pudjiastuti, might have taken morphine after the agency conducted a random drug test in Tunggul Wulung Airport. The agency cleared these pilots, saying the positive narcotics result was due to consumption of supplements and medications.
Although statements are contradicting, Waseso's claim could still impact Indonesia's aviation industry already plagued by numerous challenges including inadequate pilot training, haze and weather conditions.
According to aviation-safety.net, Indonesia had six civilian air accidents in December of 2016 alone, with no reported casualties. Since 2001, there were more than 40 plane crashes that led to fatalities including Air Asia 8501, which killed all the passengers on board after it plunged into the Java Sea in December of 2014.
Europe has also banned virtually all Indonesian carriers except for Indonesia's Air Asia flights, Citilink, Batik Air, Airfast Indonesia and Ekspres Transportasi Antarbenua.
The EU initially banned Garuda Indonesia in 2007, but they lifted the ban two years after. Despite this, it landed in the bottom three among the sixty airlines rated for safety by Jet Airliner Crash Data Evaluation Centre (JACDEC).
Image Credits: Vice, Stop Narkoba