Anyone who has been to Jakarta knows the bustling city is home to seemingly endless restaurants and cafes, satisfying any crave.
But for those looking for a quirky or unique experience, there are some hidden gems just waiting to thrill. Combine this with a great feed and diners can enjoy a rare treat.
For kids-at-heart or adventurous foodies, we've rounded up some of the coolest — and most Instagram-worthy — restaurants for those looking for something different.
1. The Playground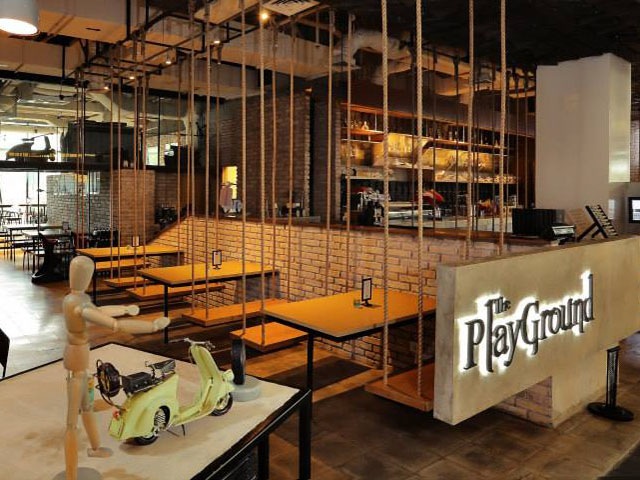 The Playground offers guests fun interiors sure to bring out anyone's inner-child. Reminisce on missed childhood perks from swing-like chairs suspended from the ceiling. Children are more than welcome, with vintage-inspired toys on offer. An eclectic menu serves delectable dishes — pasta is a strong favourite — and drinks served in baby bottles. The perfect hangout spot for the young and young-at-heart.
Location: Street Gallery, Pondok Indah Mall Ground Floor, Jalan Metro Pondok Indah, South Jakarta
Contact details: +62 21 2952 9729
2. Comic Cafe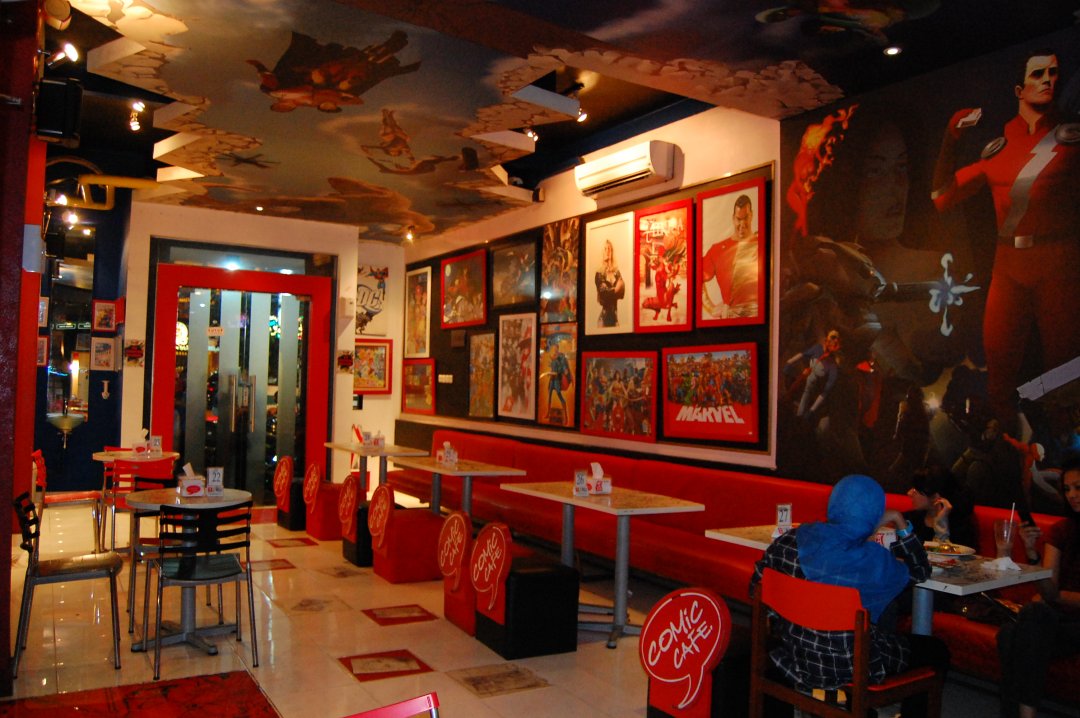 Any avid comic fan will be ecstatic once setting foot in here. Famous comic book characters and superheroes are plastered all over the walls and tables are filled with manga doodles. What started out as a small home-store in 2006 has now become a fan favourite and has expanded to include the Citiscape Lounge on its rooftop. Comic Cafe serves a variety of meals and beverages designed to satisfy.
Location: Jl Tebet Raya No. 53 D, Tebet, Jakarta Selatan (Tebet), 3rd Floor Comic Cafe Tebet, Jl. Tebet Raya No. 53D, Tebet, Jakarta Selatan 12810 (Citiscape)
Contact details: (62-21) 8355216 (Tebet), (62-21) 8355216 (Citiscape)
3. Hospitalis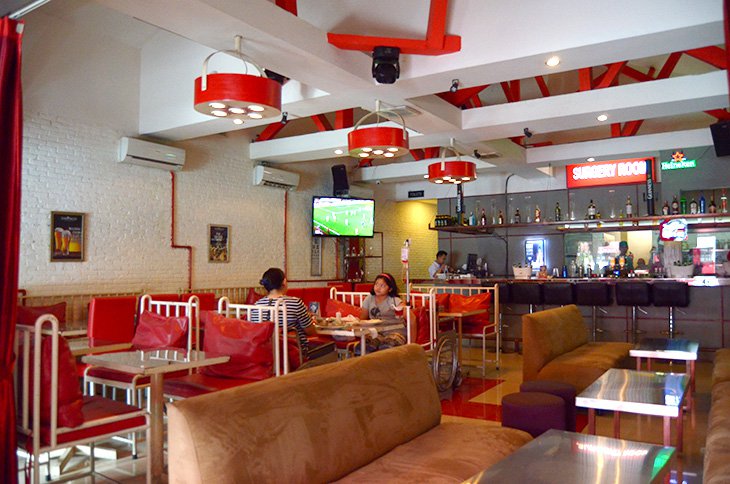 Don't like hospitals because they freak you out? This place might change your mind. Hospitalis has embraced the hospital-vibe with staff dressed like doctors and nurses and furniture including hospital beds and wheelchairs. Dishes sport medical-inspired names and are served on hospital trays, with condiments packaged in syringes. Drinks have their own twist, served in IV bags and beakers.
Location: Kebayoran Baru, Jl. KH. Ahmad Dahlan No.31, DKI Jakarta, Daerah Khusus Ibukota Jakarta 12130, Indonesia
Contact details: +62 21 97826123
4. Strawberry Cafe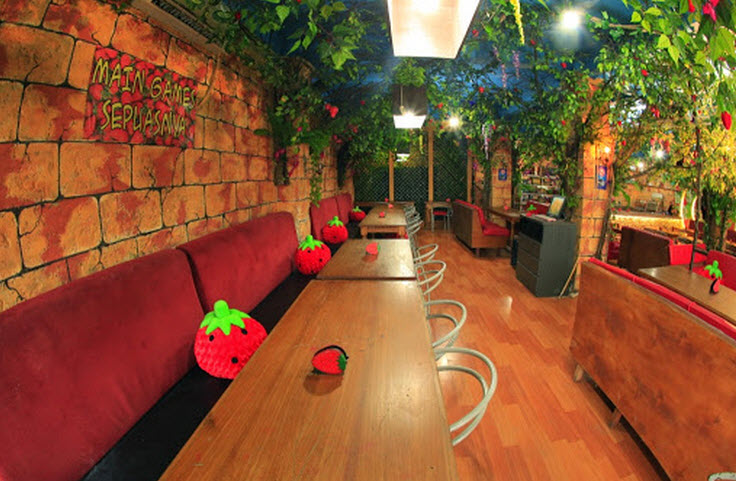 This fun place in West Jakarta has become a popular haven for hip young families. Its vibrant interior resembles a strawberry farm, with tons of games to keep the kids occupied. Families, friends and couples will enjoy battling it out with classics such as Monopoly, Uno and Guess Who. Café Strawberry offers a unique culinary experience for those seeking creative dishes matched with a quirky atmosphere.
Location:  Jl. Tj. Duren Raya No.10, Tj. Duren Utara, Grogol petamburan, Kota Jakarta Barat, Daerah Khusus Ibukota Jakarta 11470, Indonesia
Contact details: +62 21 56942751
5. Hello Kitty Cafe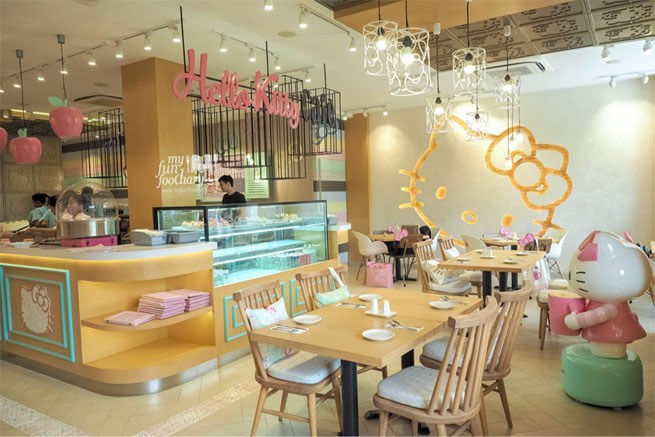 Die-hard fans and those newly introduced to the famous Sanrio feline can't help but gush over the adorable pink interiors of Hello Kitty Cafe. A trip to this cafe with the kids is guaranteed to be fun and memorable, with the Kitty Sliders mini burgers and gorgeous drinks a sure hit on social media.
Location: Jl. Pantai Indah Kapuk, Kamal Muara, Penjaringan, Kota Jkt Utara, Daerah Khusus Ibukota Jakarta 14470, Indonesia
Contact details: +622122512383
6. Wraps and Rolls – Food to Go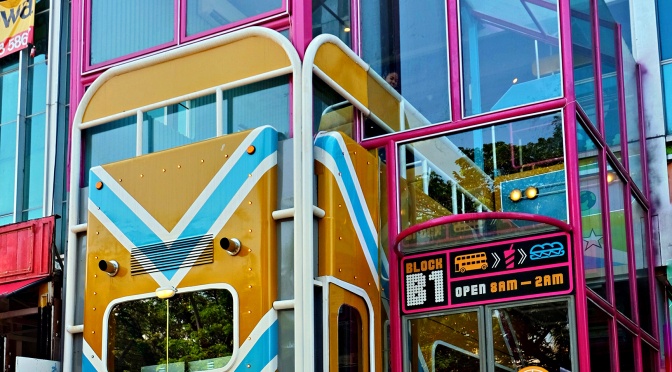 From one colourful cafe to another, Wraps and Rolls immediately catches the attention of diners with its bright exterior — it looks like one big vintage bus. The interior concept is an innovative interpretation of public transport, with chairs arranged to look like bus seats and sections resembling an old train station. Staying true to the food-to-go theme, Wraps and Rolls serves meals which are easy to eat-in or on the go, including rice boxes, chicken popcorn and ice cream buns.
Location: Rukan Garden House Blok B1, Pantai Indah Kapuk, North Jakarta
Contact details: +62 21 29032940
7. Bong Kopitown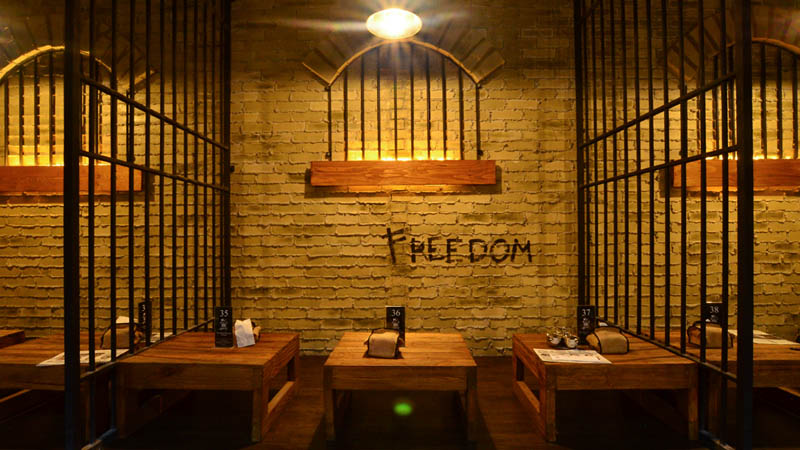 Want to check out the inside of a 'jail' but don't want to do the crime? Head over to Bong Kopitown to feel instantly like a well-fed criminal. Enjoy meals behind iron bars, including favourites chicken nasi lemak and Ubud crispy duck. Make the most of the experience and bring your camera along.
Location: Jalan Boulevard Raya Ruko Blok PD 1 No. 5-6, Kelapa Gading, Jakarta Utara, Daerah Khusus Ibukota Jakarta 14240, Indonesia
Contact details: +62 21 45853059
8.Taman Santap Rumah Kayu Ancol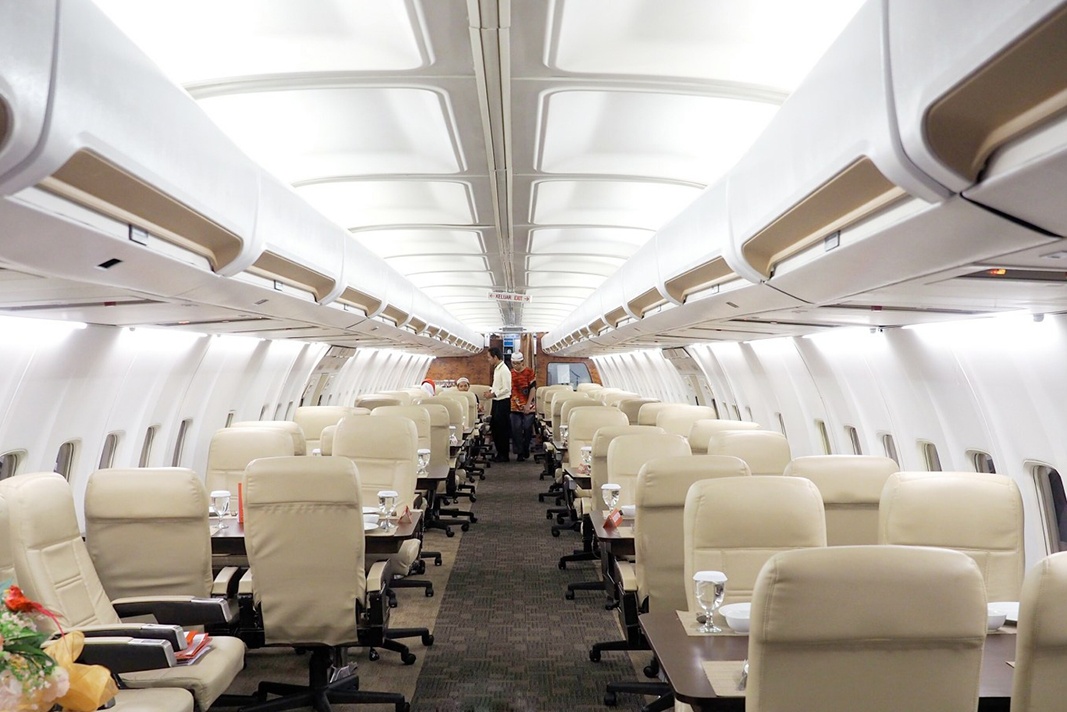 Buckle in and enjoy your flight at Taman Santap Rumah Kayu Ancol. This converted airplane offers diners a unique treat, eating delicious meals in a window seat, or al fresco enjoying the novelty. Once you're full, be sure to drop by the cockpit.
Location: Jalan Lodan Timur II No. 7 Taman Impian Jaya Ancol, Jakarta
Contact details: +62 81351900801 / +62 81808345671 / +62 85813488890
9. Pingoo Restaurant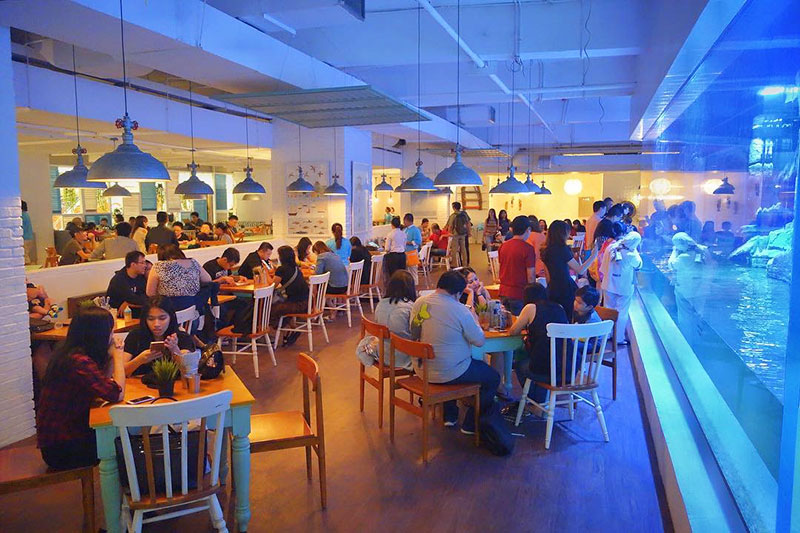 Here's a real treat for animal lovers — dining with penguins at Pingoo. Pingoo Restaurant, found at the Jakarta Aquarium supported by Taman Safari Indonesia, is kept at a steady 18°C while the Humboldt penguins play and frolick around their giant aquarium. The Penguin Feeding Experience costs Rp.50,000 (USD$4).
Location: Neo Soho Mall LG floor 101, Jl. Let. Jen S. Parman Kav. 28, West Jakarta
Contact details: +62 21 82482524
10. Nanny's Pavillon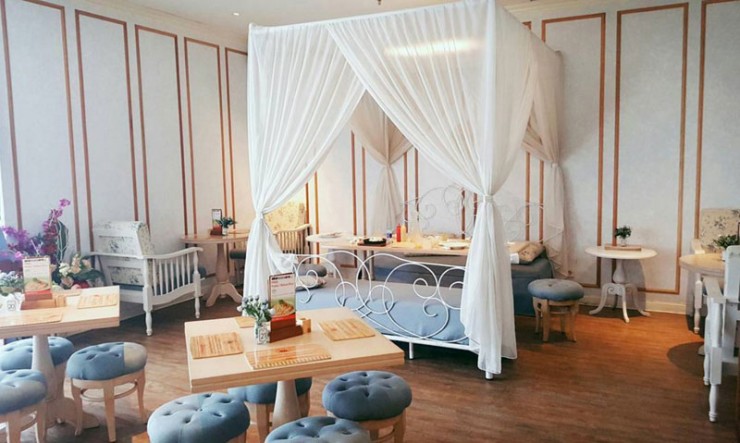 This French-American themed restaurant is perfect for a family-friendly meal. Whatever your mood, Nanny's Pavillon will suit. If you want a cozy setting, the bedroom at Cinere Bellevue Mall has an inviting, homey feel to it. Music lovers can head over to the Music Room at Mall Cipinang Indah while children can play until their heart's are content at the playroom in Kota Kasablanka. Traditional family meals are also on offer.
Location and contact details: See here
Image and source credits: What's New Jakarta, The Honeycombers, Open Rice, My Fun Food Diary, Anakjajan, Qraved, List of Happiness, TripCanvas, TripCanvas, Wisata Indonesia