The captain of the Zahro Express ferry, which caught fire off the coast of Jakarta's capital over the New Year weekend, is now being detained by police authorities after allegations of him being the first to jump ship.
The Zahro Express was ferrying more than 230 people off the coast of Jakarta to Tidung island, a tourist hot spot about 50km from Jakarta, when it burst into flames 1.5km from Muara Angke port, just shortly after setting sail on New Year's Day.
Reports show 194 passengers were successfully rescued, while nine others are still being treated in the hospital; at least 23 have been confirmed dead. Rescue operations are still searching for 17 others who are missing. The majority of the 200-plus passengers were Indonesians on their way to celebrate the New Year's holiday on the island.
Victor Vikki Soebroto, the Ministry of Transport's director of sea and coast surveillance, said that they will continue deploying divers to check if there are any more victims in the water and make sure that missing passengers are found.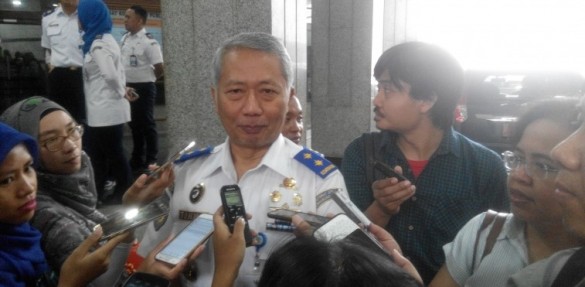 Hero Hendrianto Bachtiar, maritime police director of Jakarta, told reporters that the ship's captain is already in custody as well as two port authority staff and three crew members.
Director general for sea transportation, Antonius Tonny Budiono addressed reporters at a press conference at the Indonesian Ministry of Transport, saying that the captain was the first to jump off the Zahro Express ferry when an explosion caused the fire on board.
Budiono explained that it is the captain's obligation to be the last person to jump ship when all of the passengers have been safely evacuated. He added that a "captain who abandons ship first is no captain at all." In line with this, the sea transportation director general commented that the ship's captain will have to face serious sanctions for violating major regulations, including the revocation of his permit.
No official statement has so far been issued about the cause of the fire.
Image credit: AsianCorrespondent, KiniNews