Leaders and officers at the Chinese embassy in Indonesia were alarmed by media reports of China allegedly using a 'biological weapon' against Indonesia, when imported chili seeds contaminated with bacteria were discovered with the arrest of four Chinese nationals.
Headlines about four Chinese nationals arrested for planting chili seeds laced with bacteria did not only rock Indonesian media but triggered anti-Chinese sentiments on social media across the country. This is not surprising for the archipelago with a history of boiling resentment against the giant Asian neighbor and the ethnic Chinese minority in the region.
Reports showed that the imported chili seeds confiscated by Indonesia authorities on a farm located about 60 km south of Jakarta were contaminated with Erwinia chrysanthemi, a bacteria harmless to humans but destroys crops.
The head of the country's quarantine body told news agencies that it was the first time the bacteria was detected in the country.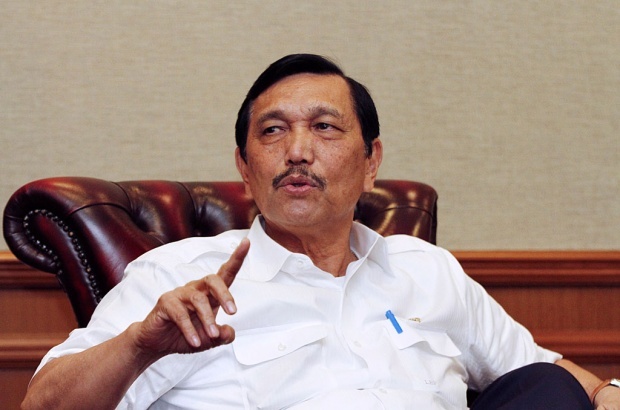 With Indonesians being one of the biggest social media users in the world, news on the four Chinese nationals operating the chili farm and the conspiracy theories spread like wildfire.   
Twitter user @BoengParno expressed his concern with his tweet: "Haven't people realized that Chinese attacks on this country are real in many ways. From drugs, illegal workers, now chili bacteria."
The confiscated chili seeds were burned by Indonesian authorities, and the crops were sowed by both Chinese and Indonesian workers on a leased plot near Bogor.
Accusations of conspiracies on using biological weapons to destroy the economy of Indonesia were refuted by the Chinese embassy, explaining they carried no basis and were causing unnecessary worry. They further stated that they were hoping the accusation will not impact the bilateral relations between Indonesia and the people of China.
Luhut Panjaitan, Indonesia's maritime affairs minister, criticized the social media outbursts and how people will simply overreact regardless of whether what they hear is true or not.
History has stood witness to Indonesia's experience of anti-Chinese and anti-communist sentiments—and just a few years ago President Jokowi was falsely accused of carrying ethnic Chinese ancestry. Thanks to being an influential personality for Beijing for an election campaign in 2014, he won.    
Social media trends have seen a spike on hostility with the re-election campaign of ethnic Chinese Christian Jakarta Governor Basuki Purnama and China's territorial ambitions in the South China Sea.
Hundreds of thousands of Indonesians swarmed the protests held the past few weeks that aimed to denounce Purnama, who has been accused of blasphemy for misquoting the Koran in one of his political campaigns.
Ethnic Chinese were targeted in riots following the fall of President Suharto in May 1998, which accounts for many of the thousands killed in the violence.
Image credits: TheBaltimoreSun, Tempo