With the ongoing trial that Jakarta Governor Basuki 'Ahok' Tjahaja Purnama is involved with for being a suspect in a blasphemy case, the Home Affairs Ministry may have him temporarily dismissed from his post.
Sumarsono, Director General of Regional Autonomy of Indonesia's Home Affairs Ministry, told reporters on Wednesday, December 14, that his office can temporarily dismiss Jakarta Governor Ahok for the blasphemy case he is currently faced with.
The director general explained that if the court is able to procure a letter indicating the charges and the corresponding sentence that Ahok might be given once convicted, the ministry can decide to have the governor temporarily dismissed. If and when the judges eventually decide that he is not guilty, Ahok can go back to his post as Jakarta governor, Sumarsono added.
Currently serving as Jakarta's acting governor, Sumarsono further explained that the letter will be instrumental for the ministry to process Ahok's temporary dismission. The acting governor cited Law No. 23/2014 on regional administrations that stipulates the need for the notification letter to be delivered to the Home Affairs Ministry for the ministry to be able to implement the temporary dismissal.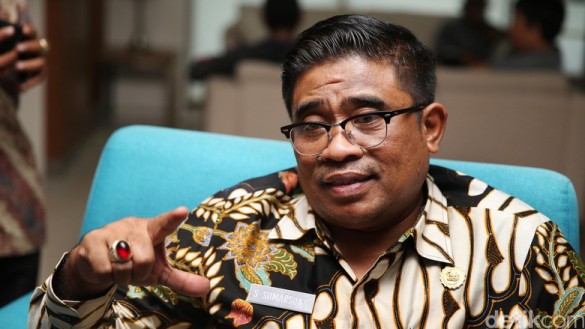 The said law indicates that if a regional leader is faced with a criminal charge, such as the blasphemy case of Ahok, and carries with it a maximum sentence of no less than five years' imprisonment, temporary dismissal of the public official can be ordered by the Home Affairs Ministry provided a receipt of such letter is acknowledged.
The Christian governor of Chinese descent is currently being charged for alleged violations of Articles 156 and 156a of the Criminal Code on blasphemy, which entails a maximum sentence of four and five years' imprisonment respectively.
Sumarsono announced that Jakarta Deputy Governor Djarot Saiful Hidayat will be appointed as acting governor until October 2017 should Ahok be temporarily dismissed. The region's new governor and deputy governor will be officially inaugurated in December 2017.
Image credits: CSMonitor, Detik