What kind of salary can jobseekers expect in Indonesia this year?
Here, you'll find information to give both managers and candidates an overview of the market as well as salary range references across several key industries. You'll also gain insight into hiring trends and roles in demand given the current economic environment.
Economic outlook
Indonesia remains stable in terms of trading with solid GDP growth. Rapid development in Jakarta's transportation infrastructure proved to be a key driver in the market as the local government worked to ease congestion in central Jakarta. Bright spots include the energy, digital and technology, and industrial sectors. There remains a high demand from local conglomerates, a contrast to the relatively flat movement observed among traditional consumer businesses.
The year 2018 was a buoyant year of recruitment for Indonesia too, with positive economic conditions driving active hiring across most industries. Robert Walters Country Manager, Eric Mary, shares that salaries continued to rise in 2018, with job movers commanding average increases of 20-25 percent. A similar upward trend is noted this year.
Opportunity areas
Indonesia remains a candidate-short market. The challenge of finding and retaining quality talent is caused, in part, by work visa and permit encumbrances. The result is an environment that favours the development and retention of local talent, with MNCs hiring no more than five expatriates. Candidates are typically acquired through extended networks and connections.
Returnee demographics
Another popular trend among employers is the identification of returning Indonesian talent with overseas exposure and a global mindset. These returnees are mostly previously based in Singapore, Australia, the US, the UK, and Malaysia, and are skilled in the areas of engineering and manufacturing, marketing, finance and accounting, and technology. This year's Robert Walters Salary Survey further adds that this demand is expected to grow, as bilingual professionals fluent in both Bahasa Indonesian and English are highly sought after in the country.
Key trends
Michael Page's 2019 Salary Benchmark lists the following key trends:
• A 15-25 percent average salary increase when job switching within similar industries for the same function
• A continued demand growth of 30 – 40 percent for digital talent
• An increase of 40 percent in applications for roles in financial services
• An uplift of 50 percent in the hiring of industrial sales positions
Here are the various job industries highlighted with their respective salary guidelines: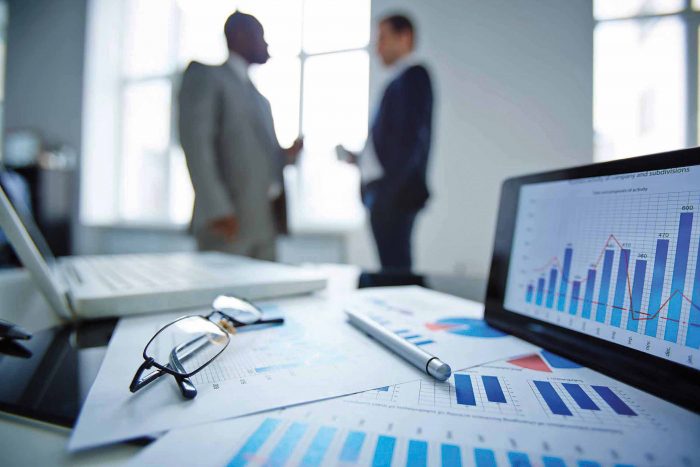 Business and Financial Services
Recruitment of banking and financial services professionals was steady last year, with a spike in demand for professionals with credit risk experience in banking, as well as compliance experience in both banking and insurance. The talent shortage means that hiring companies must be prepared to offer attractive remuneration packages, bring in expats to mentor a team, and hire locals based on merit.
Roles in demand include the following: fintech specialist; indonesian equity market specialist; compliance manager; risk manager; and relationship manager. Trending skills for this industry include fintech, alternative investments, and life insurance.
Compliance managers can expect a base monthly salary range of Rp20-40million, with Heads of Compliance earning at least twice as much at Rp60-100million/month.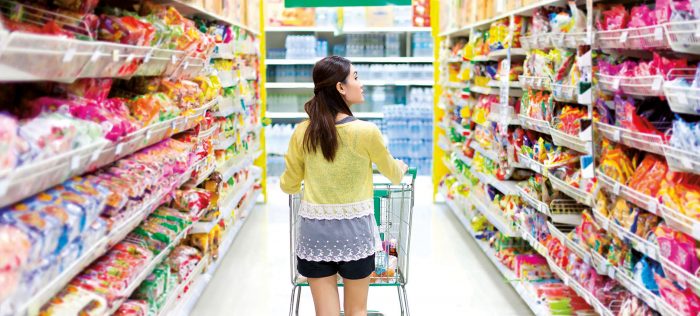 Consumer and Retail
Professionals from multinational corporations are being targeted by rising local FMCG companies. There is also an increase in demand for mid-level managerial positions in business development. Indonesians returning home from abroad are finding an increase in opportunities and a talent-driven market overall, although employers must be clear about their initial hiring budgets in order to manage candidate expectations and have a more efficient hiring process.
Roles in demand include the following: brand manager; channel development manager; business development manager; digital manager; and key account manager. Trending skills include product campaigns and launches, management of large businesses, and digital and ecommerce.
A continuous improvement manager earns Rp40million/month on average whereas an engineer can expect an average income of Rp18million/month.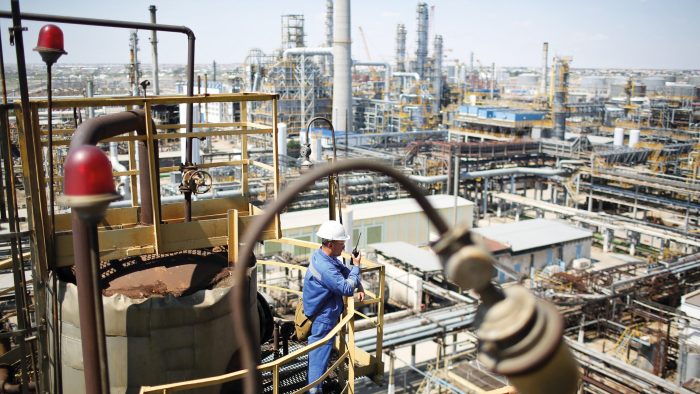 Energy and Natural Resources
Rapid growth is observed in the lubricant industry, mostly in the automotive sphere. This has led to a demand for professionals with skill sets in route-to-market strategy and B2C sales. Multinational oil and gas companies are searching for professionals with expertise in government relations and compliance. There is also a robust demand for renewable energy professionals; only a few lawyers and firms are dealing with this issue at present. Companies are encouraged to plan ahead for their future hiring needs and pay close attention to skill sets and expertise needed as the market and its needs change.
Roles in demand include the following: construction manager; project manager; EHS manager; engineering manager; and cost accountant. Trending skills include route-to-market strategy, renewable energy specialisation, and retail consumer sales.
A construction manager earns between Rp30-45million monthly, similar to what an EHS manager would earn, Rp30-50 million/month.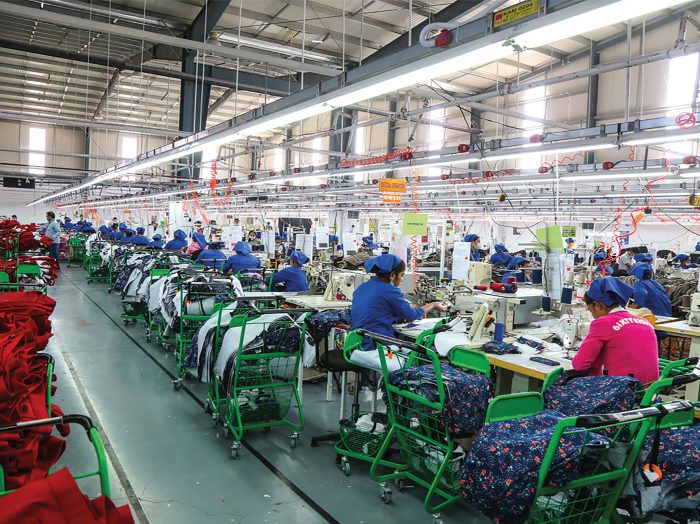 Industrial and Manufacturing
An upward trend is seen as more MNCs begin to set up offices in the country. The need for talent with relevant expertise in renewable energy is again highlighted. As with the consumer and retail sector, Indonesians returning from abroad are still preferred by local hiring companies, but negotiations occasionally fall through over salary expectations. Global manufacturers must look into offering good talent salary rates that are competitive to the generous packages offered by its local counterparts.
Roles in demand include the following: plant director; operations manager; maintenance manager; logistics and warehouse manager; and procurement manager. Trending skills include experience in emerging sectors such as automotive parts, chemical, plastics, and renewable energy, as well as the ability to upskill, plus plant operations outside of Jarkarta.
The base monthly salary of a business excellence manager ranges between Rp25-40million, whereas that of a commercial director range between Rp80-120million.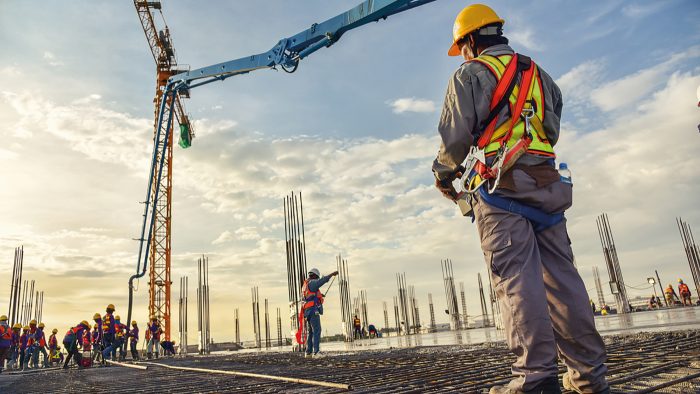 Property and Construction
An increment of hiring for project directors, design directors, analysts, COOs, business developments, and account managers is perceived due to a focus on projects with lower capital requirements. A spike in hiring within the technical and commercial space due to an increase of 22 percent YoY in foreign direct investment is seen, as well as a demand for talent experienced with landed houses and residential properties. A growing number of investors means a growing number of competitors for the same talent pool. Companies must prepare to offer competitive pay packages to entice top recruits.
Roles in demand include: chief executive officer; project director; head of sales; design director; and head of project business development. Trending skills include mixed civil and design experience, sale of commercial buildings, and PMP certification.
A head of human resources in this field can expect to be paid between Rp90-100million every month. An engineering manager, on the other hand, can expect between Rp20-25million for the same time period.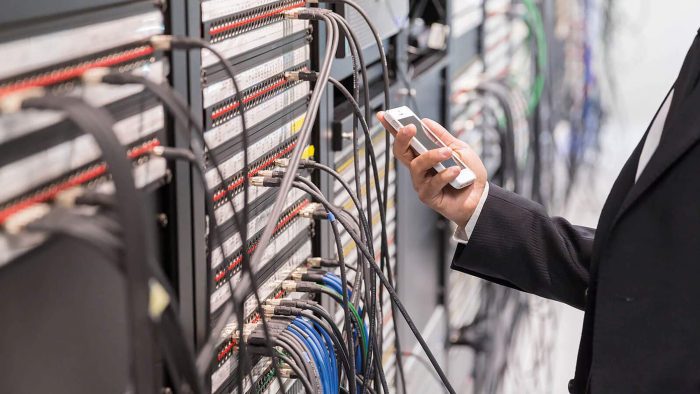 Technology and Communications
The continued growth of e-commerce start-ups, plus the increase in digitisation efforts, resulted in strong hiring activity last year. On top of that, this yielded a highly competitive and limited domestic talent pool. Professionals with skills in data science and analytics will be in demand, particularly those with the ability to manipulate big data and predict customer behaviour. Ditto for software developers, engineers, and product managers.
Companies should keep this talent shortage for technical roles in mind when looking at hiring needs.
Roles in demand include: head of engineering; head of digital; data analyst; digital marketing manager; and product manager. Trending skills include data analytics, artificial intelligence/machine learning, and digitisation.
A salary range of Rp70–130million a month is a reasonable expectation for a chief of business development in this sector. A country manager, meanwhile, can safely assume to take home around Rp80–150million per month.