Celebrating the Beauty of Timeless Design and Warm Hospitality to Travellers Visiting Jakarta.
Fairfield by Marriott, part of Marriott Bonvoy's 30 extraordinary brands, announces the opening of Fairfield by Marriott Jakarta Soekarno-Hatta Airport today. Inspired by the beauty of simplicity, the 194-room hotel delivers an inviting and seamless experience, positioned to provide hassle-free accommodation for travellers visiting or departing from the bustling city.
"Today, we are pleased to introduce Fairfield by Marriott Jakarta Soekarno-Hatta Airport as the latest addition to Marriott Bonvoy's portfolio of hotels and resorts in Indonesia. This opening, our very first Fairfield by Marriott brand in the city, underscores our commitment to ensuring a diverse portfolio of offerings for travellers visiting Jakarta. We look forward to delivering the brand's promise of consistent and reliable service for our business and leisure travellers alike," said Ramesh Jackson, Area Vice President, Indonesia & Malaysia, Marriott International.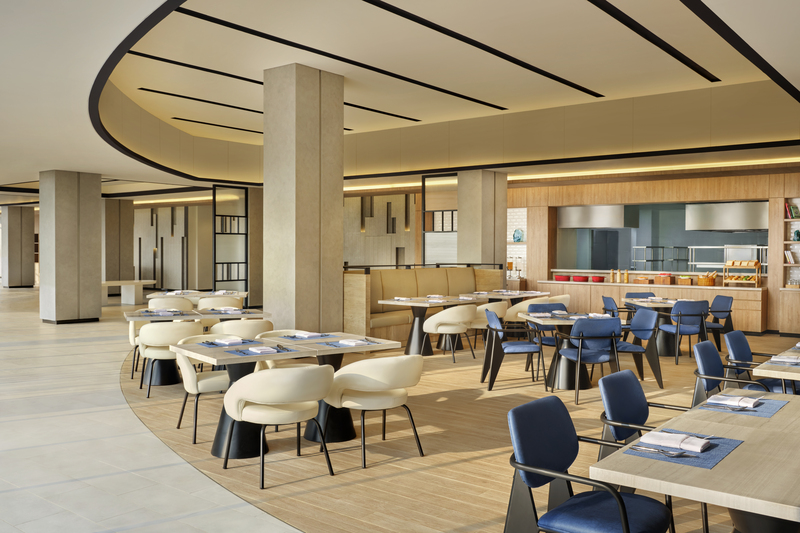 Located just five minutes from Soekarno-Hatta International Airport, Fairfield by Marriott Jakarta Soekarno-Hatta Airport is an ideal base for international business as well as leisure travellers. From the comfort of a good night's sleep to convenient access to the international airport, guests will find everything they need, including free Wi-Fi and a hot breakfast before or after a flight.
Fairfield's design is warm, timeless, forward-thinking, and inviting with simple nods back to the brand's heritage. The hotel provides impactful and unique rooms, consisting of Fairfield Room – King Size, Fairfield Room – Twin Bed, and Fairfield Room – Corner. Designed with the modern traveller in mind, guests are offered the flexibility to work and rest while staying productive on the road. Each room is equipped with a 55-inch LED TV and workspace table to meet the functional needs of the Fairfield guest.
The property's public spaces evoke the warm hospitality signature of the Fairfield by Marriott brand, featuring a modern and calm aesthetic with open layouts, multifunctional spaces, and natural light.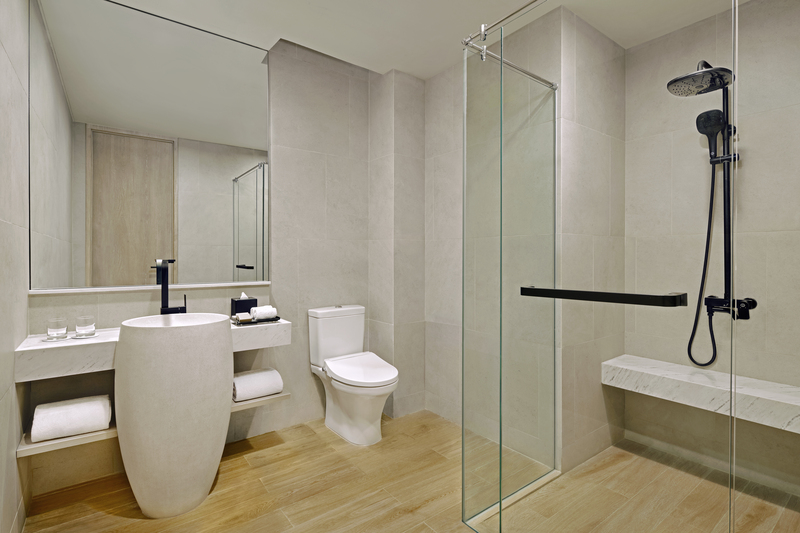 The hotel features an all-day dining restaurant, two function rooms to accommodate up to 10 people for smaller-scale meetings and intimate gatherings, as well as a 24/7 fitness centre for guests to maintain their daily routines.
"We are thrilled to expand our partnership with Marriott International as we open the first-ever Fairfield by Marriott hotel in the city. Our strategic collaboration with Marriott International throughout Indonesia has been instrumental in furthering our shared values and reinforcing our position as the pioneer of sustainable business platforms with Integrity, Quality, Professionalism and Humanity," said Victoria Tahir, Director of Mayapada Hospitality Group. "We take immense pride in introducing this hotel and are excited to welcome guests to the Fairfield by Marriott Jakarta Soekarno-Hatta Airport".
"Fairfield by Marriott's brand heritage to provide an easy and productive travel experience through consistent and reliable service is what a modern-day guest identifies with. We look forward to offering a simple, straightforward, and stress-free experience at an exceptional value," said Amy Lingga, General Manager of Fairfield by Marriott Jakarta Soekarno-Hatta Airport.