Cross Hotels & Resorts, a trailblazing force in the hospitality market, has unveiled its latest triumph, an exciting hotel management agreement with PT. Grha Swahita (BIP Group).
Cross Paasha Bali Seminyak became part of an exclusive portfolio on 1st January 2024. Nestled at the heart of Seminyak, this gem of a property promises beach-side bliss by day and an electrifying nightlife scene after sunset.
Overflowing with a sense of modernity and a contemporary atmosphere, the 99-key hotel exudes pure charm, establishing an ambience of tranquillity and leisure. The hotel, with its low-rise structure, presents an array of splendid 55-square-metre suites spread across three levels, and an additional 10 suites boasting splendid vistas are situated on the higher floors. For an ideal holiday experience, the extensive 110-square-metre Penthouse Suite, complete with ocean views, is well-suited for families and small gatherings.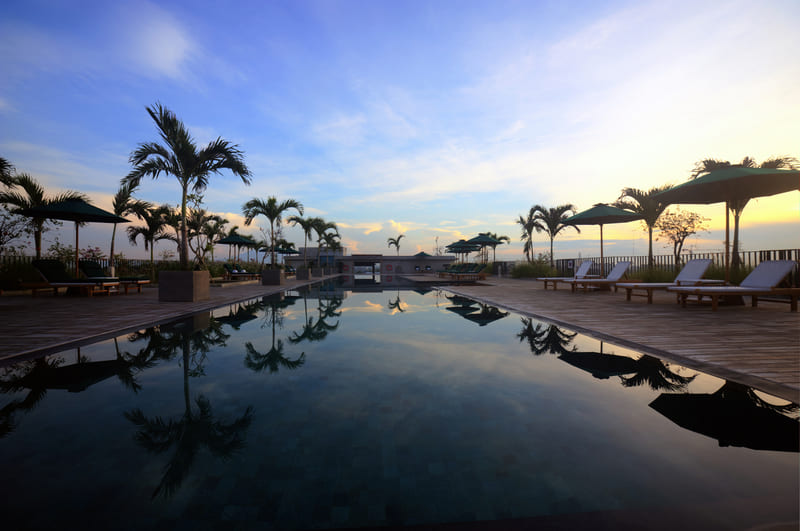 "This momentous signing is a pivotal milestone in our continued pursuit of excellence in Indonesia, especially Bali. Seminyak is a beacon of natural beauty, and I am confident this hotel will elevate the stylish beach town to new heights. This partnership embodies the shared vision between Cross Hotels & Resorts and PT. Grha Swahita, thus I anticipate remarkable success on the horizon," declared Harry Thaliwal, CEO of Cross Hotels & Resorts.
As Cross Hotels & Resorts continues to build its presence across the Asia-Pacific region, it is unwavering in its commitment to a new corporate vision, one that charts a path towards becoming 'APAC's Hotel Management Operator of Choice', offering owners a revolutionary alternative to conventional chains. This signing becomes Cross Hotels & Resorts' 8th jewel in Indonesia's hospitality crown.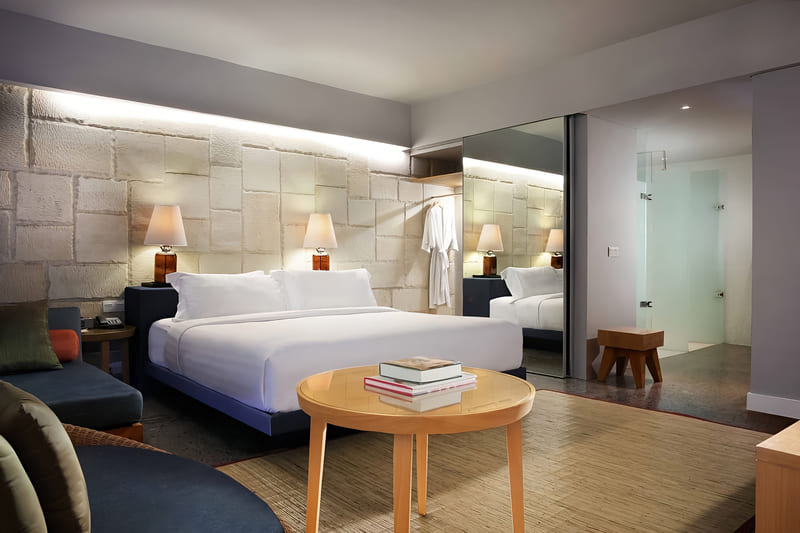 With its unwavering commitment to empowering owners in key markets, Cross Hotels & Resorts remains leagues ahead of the competition with its unique management formula. In stark contrast to larger, unwieldy chains, the resorts grants owners the flexibility to harness a selection of cherished lifestyle brands that resonate with local patrons and international travellers.
Suzanna Tanojo, Principal of PT. Grha Swahita (BIP Group), extolled the partnership, affirming, "Our quest was to unearth a hotel management provider that shared our vision, and in Cross Hotels & Resorts, we've found the ideal ally. Cross boasts a formidable global reach, and we place our faith in their specialisation. What truly sets them apart is their unwavering dedication to F&B development—a defining factor in our decision-making process."
Cross Hotels & Resorts continues to attract hotel owners with innovative strategies that boost ancillary revenue and empower GMs to break from tradition to maximise property growth. With its unique approach, Asia-Pacific's brand leader is reshaping hotel management by redefining the landscape. This reaffirms the resorts as a pioneer in the future of the Asia-Pacific's hospitality sector.
The current portfolio of Cross Hotels & Resorts boasts 28 hotels across four countries, represented under six distinctive brands: Cross, Cross Vibe, Away, Lumen, Cross Collection, and Kaura, and includes destinations in Indonesia, Thailand, Japan, and Vietnam.