Evan Burns is the Country Manager for Cross Hotels & Resorts Indonesia. His journey in the hotel industry was a testament to his unwavering dedication and his ability to turn dreams into reality.
Burns worked up the ranks in hotels, beginning his career as a bartender at the cocktail lounge at The Westin, Melbourne. Determined by ambition, he began to search for chances to broaden his horizons.
In 2014, he made the decision to move to Indonesia––which he now proudly calls home––where he met the woman of his dreams. Burns continued working in the hospitality sector in Indonesia with the support of his family. Today, with years of accumulating layers of knowledge and experiences, Burns continues to inspire others with his remarkable achievements and serves as a shining example of what one can accomplish through hard work and determination. Amidst his busy schedule, we were able to have the opportunity to chat with him and gain his insights on the current climate of the tourism industry in Bali.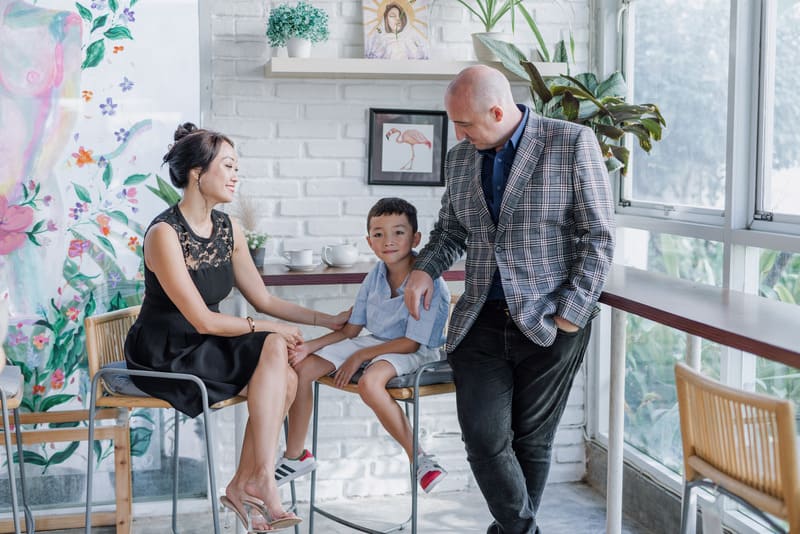 You have had an outstanding career journey throughout the years, we were wondering what initially prompted you to be involved in the hospitality industry.
I fell in love with the hospitality industry when I was stoked by a trip to the Langham Hotel in Melbourne. I was mesmerised by the attention to detail the hotel provided to the guests, especially for the deep sense of personalisation in the service we received. My journey in the hospitality industry was driven by my genuine love for people and my desire to create extraordinary experiences. I understand that the success of a hotel or resort depends not only on luxurious amenities and beautiful surroundings but also on the genuine care and attention given to each guest.
The hospitality industry in Bali has been seeing an increase in expat-run businesses. From your own perspective, what are your thoughts as to why expats are leaning toward moving to Bali for business?
Honestly, it depends on individual circumstances and motivations. But in a clear perspective, we see Bali as a growing tourism industry. It continues to flourish, attracting millions of visitors each year. This presents lucrative business opportunities for expats looking to tap into the hospitality and other business sectors. The island's vibrant culture, supportive communities and collaborative spirit make it an ideal place for expats to launch startups or expand their existing businesses.
It is safe to say that the COVID-19 pandemic affected various industries all over the world. How do you think it has been affecting the tourism and hospitality business in Bali now, post-pandemic? 
It had a significant impact on the tourism and hospitality industry in Bali, both during the height of the pandemic and in its aftermath. We saw a decline in international tourism but there is also a shift towards domestic tourism. Despite its negative impacts, it still presents a positive result post-pandemic, such as emphasis on health and safety measures, the rise of workcation and digital nomads, in which Bali has become an attractive destination for those seeking a change of scenery. Other positive repercussions can be seen in how businesses in Bali have been forced to adapt and innovate, resulting in diversifying revenue streams, exploring new markets, and implementing creative solutions to enhance guest experiences.
These days, online travel agents have been taking over hotel booking systems. This hinders hotels from generating 100 percent of their income. Can you share your thoughts on the case?
I believe the rise of online travel agencies has both positive and negative impacts towards the hospitality industry. But in this more digitised world, we must embrace the changes and not refuse, otherwise, our business will not last. Despite how their existence hinders hotels from generating 100 percent revenue, they provide hotels with a broader reach and exposure to a global audience. By listing our properties on popular OTA platforms, we can attract a larger pool of potential guests, including those who may not have been aware of the property otherwise. Again, we cannot refuse their existence, but moreover, we need to put our focus on running the conventional and modern distribution platforms along the way in balance.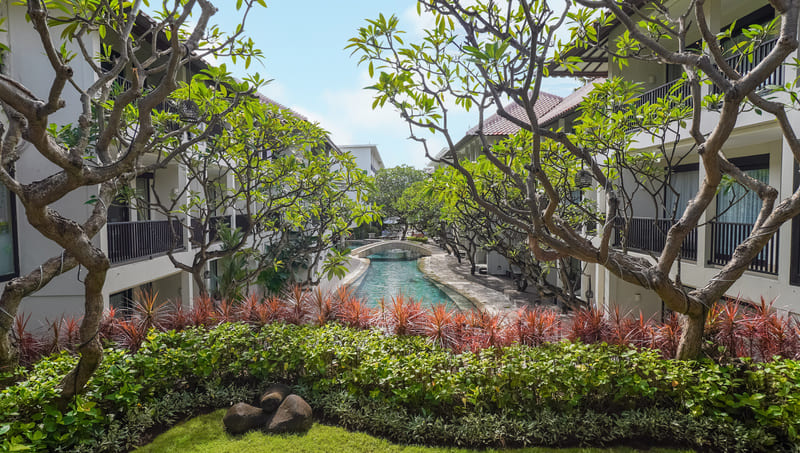 Have there been strategies from Cross Hotels & Resorts to overcome the matter? Are there any plans to adapt?
In general, many hotels and hospitality companies have started building their online presence and developed effective digital marketing strategies to reach potential guests directly and reduce their reliance on OTAs. As I mentioned before, we are strict to balance the distribution through all available platforms as both offer to maximise the revenue stream in their own way. We rely on OTAs to increase our visibility and reach through their simplified booking process, but we also rely on our direct booking channels to focus on promoting our brand and building guest loyalty through rewards programs and customised experiences.
The last time we spoke, you shared your vision of expansion for Cross Hotels & Resorts. Can you elaborate on the actions that have been done to achieve that?
At Cross Hotels & Resorts Indonesia, we strive to innovate across the spectrum that enhances the guest experience and streamline operations. Because of our understanding of how unique each property and destination might be, we have a flexible mindset and strategy that maintains our all-inclusive business solutions timely and applicable. And by using our years of expertise working throughout the globe and the highest professional standards, we strive to maximise cash flow and profits.
What is next for you and Cross Hotels & Resorts?
My next focus as Country Manager for Indonesia is to continue exploring opportunities for expansion as it is paramount for our business growth. Involving new markets could be the way and acquiring or partnering with complementary businesses, or developing new property concepts is also important to cater to emerging trends and customer demands. Last but not least, fostering a culture of innovation is key to staying ahead of the competition besides strengthening the brand's reputation and achieving long-term success in an ever-evolving market.
How can our readers get in touch?
You can get in touch with me easily via my LinkedIn account, or send me an email to [email protected]. And for more details about Cross Hotels & Resorts Indonesia, please visit our official website at www.crosshotelsandresorts.com.