With the AEC in effect, Indonesia's small businesses have competition from neighbouring countries. Here's how 57 million SMEs can thrive in the digital economy.  
Entering its mid-year checkpoint, the ASEAN Economic Community (AEC) still seems like a concept that Indonesians are trying to grapple with. Changing Southeast Asia into a single market, and allowing the free movement of goods, services, investments, and skilled labour, is a big deal. It's also a transition that can't be done overnight. Some say the AEC is a test for Indonesia's small- and medium-sized enterprises (SMEs), which account for nearly 90 percent of all businesses in the archipelago.
Currently, there are 57 million SMEs in Indonesia which contribute to 57.9 percent of the country's GDP. With its 250 million population – coupled with the largest working-age demographic in the region – Indonesia has the ingredients to become an economic powerhouse of Southeast Asia. That said, many entrepreneurs still worry that foreign firms will come to Jakarta and steal the market away from local businesses in the name of free trade.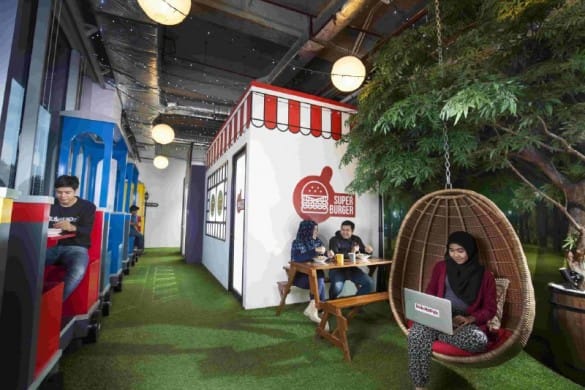 Local SMEs are not only competing domestically, but also regionally. In terms of competitiveness, Indonesia ranks 34th in the World Economic Forum's Global Competitiveness Index 2014-2015. The country comes in well below Singapore at number two, Malaysia at number 20, and Thailand at number 31. Stiff competition from these nations raises concerns that Indonesia may end up merely spectating on the AEC's progress.
Tech to the rescue
Singapore trade minister Lim Hng Kiang recently brought up key measures in the AEC 2025 blueprint that could help Indonesia's SMEs. One of them was the use of disruptive technology to streamline business processes, while also reducing operational costs. Additionally, by bringing their businesses online, local SMEs can more easily penetrate new markets.
There are several services to help Indonesia's SMEs jump into the digital economy. Online shop builders like Jakarta-based Sirclo, for example, let local retailers create their own e-stores and start selling online immediately. Sirclo co-founder and CEO Brian Marshal says his cloud-based firm has already surpassed 10,000 active users. Marshal claims Sirclo will soon surpass US$200,000 in annual recurring revenue. Sirclo is currently facilitating US$4 million in gross merchandise volume – a key term in e-commerce that defines the total dollar amount of sales a platform has facilitated over a given period of time.
"We've seen some success stories recently," says Marshal. "Today, it's not such a rare case to see individually-managed businesses on our platform quickly go from US$0 to US$5,000 in monthly revenue."
Apart from building their own e-shops, SMEs in the local retail space can also join consumer-to-consumer marketplaces like Bukalapak and Tokopedia, which have been avidly trying to on-board more SME merchants, following the inception of the AEC.
When considering e-commerce, one must also think about the available e-payments options in Indonesia. If Indonesian SMEs want to sell online, they have to find a way to pay and get paid. To facilitate this, local payment gateways such as Doku, Veritrans, and iPaymu come into play. These firms process online payments via local banks and credit cards, but also work with international providers like PayPal. This helps Indonesian firms accommodate the needs of customers and vendors anywhere in the world.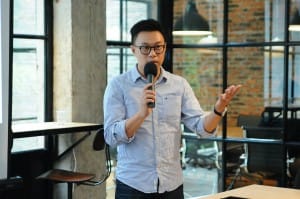 But the availability of resources isn't the only factor that will help local firms compete. There is no substitute for offering the best product or service, says Willson Cuaca, managing partner of local venture capital firm East Ventures. Cuaca's VC firm is one of the most active early-stage tech investors in the region, and a large section of the firm's portfolio consists of Indonesian software-as-a-service (SaaS) startups that aim to empower small- and medium-sized businesses.
According to Cuaca, when SMEs have similar business models, customers, and know-how across a single region, the competitive advantage will ultimately come down to the company's ability to outperform its rivals. "This is where software might help them to execute better. We think the SMEs that are powered by business process software will emerge as the winners," Cuaca tells Indonesia Expat.
For those who are less familiar with technology lingo, 'SaaS' is a word used to describe any licensing and delivery model in which software is provided on a subscription basis, and hosted in a centralized location (the cloud). For example, Microsoft Office is normal software you install on your laptop, but cloud-based Google Drive, on the other hand, is SaaS.
Cuaca says the rise of SaaS in the region might be just what Indonesia's SMEs need to thrive. Currently, Indonesia is seeing more local SaaS startups emerging. Human resources, point-of-sale (POS) systems, and accounting tech are all verticals that local startups are attacking avidly. Apart from Sirclo, East Ventures also invests in HR startups Talenta and Rekruta, POS SaaS firm Moka, and cloud-based accounting and bookkeeping platform Jurnal.
The trend is not limited to Cuaca and East Ventures, however, as studies show that 60 percent of the region's SaaS startups raised a total of US$90 million in funding as of May 2015.
Infrastructure and government support is needed
According to a recent Deloitte report, shifting to digital doesn't only give small- and medium-sized enterprises a better chance at competing regionally, it also offers other benefits. The report indicates that
Indonesian SMEs that utilize the web in their operations are clocking up to 80 percent more revenue than those that do not. They are almost twice as likely to be hiring more people, and 17 times more likely to already be competing abroad.
Unfortunately, only 18 percent of SMEs in Indonesia are at an intermediate engagement level with the web – meaning they use websites and social media – and 9 percent are at an advanced engagement level, which means they have sophisticated connectivity, social media integration, and e-commerce capabilities. The rest of Indonesia's small- and medium-sized businesses are either completely offline (36 percent) or have only rudimentary online capabilities (37 percent). This combined 73 percent of SMEs are the ones that will struggle to survive in the AEC, unless they find a way to jump on the bandwagon go digital.
To expedite the transition, government support will likely play a key role. Compared to other countries in the region, Indonesia's broadband access is still relatively low, with roughly 30 percent of the nation's population accessing the Internet from home. Its closest neighbours, Singapore and Malaysia, are flying high with 73 percent and 67 percent respectively.
Some believe the government needs to improve the nation's physical infrastructure before a digital revolution can truly take place for Indonesia's SMEs. In terms of support, the government should offer better access to capital, while also making it faster and easier to incorporate a business in the archipelago. Once these things run smoothly, and more local firms find a way to do business online, it's conceivable that Indonesia's SMEs will stand a fighting chance against their foreign peers in the AEC.