Caranissa Djatmiko sits down with Christian Tan, owner and founder of Super Loco, to find out what it takes to run a Mexican restaurant in the capital city.
Mexican cuisine is considered by some to be the most tempting of food in the world, given its rich taste and flexible portions – from street food to fine dining eateries. Here in Jakarta, the few Mexican restaurants that do exist serve as go-to places for North American expats missing their favourite hole-in-the-wall taco joint from back home.
Yet, while classic Mexican restaurants continue to prove their ability to withstand the test of time in cities around the world, they are also faced with the challenge of tight competition in places like Indonesia, where the cuisine has only just started to catch on.
Christian Tan, founder and owner of the city's new Mexican joint Super Loco, revealed that Jakarta's culinary scene is filled with fantastic "casual" restaurants. "Fortunately, the market is huge. Hence the demand is more than enough to keep the best of the bunch busy with a good healthy trade," said Tan in an interview with Indonesia Expat.
After spotting consumer demand for the city's next trendy restaurant, Tan decided to open Super Loco in January of 2017. The authentic Mexican restaurant is part of the Super Loco Group, which he founded in Singapore four years ago. Tan then gave birth to three separate eateries, including Luca Loco and Super Loco.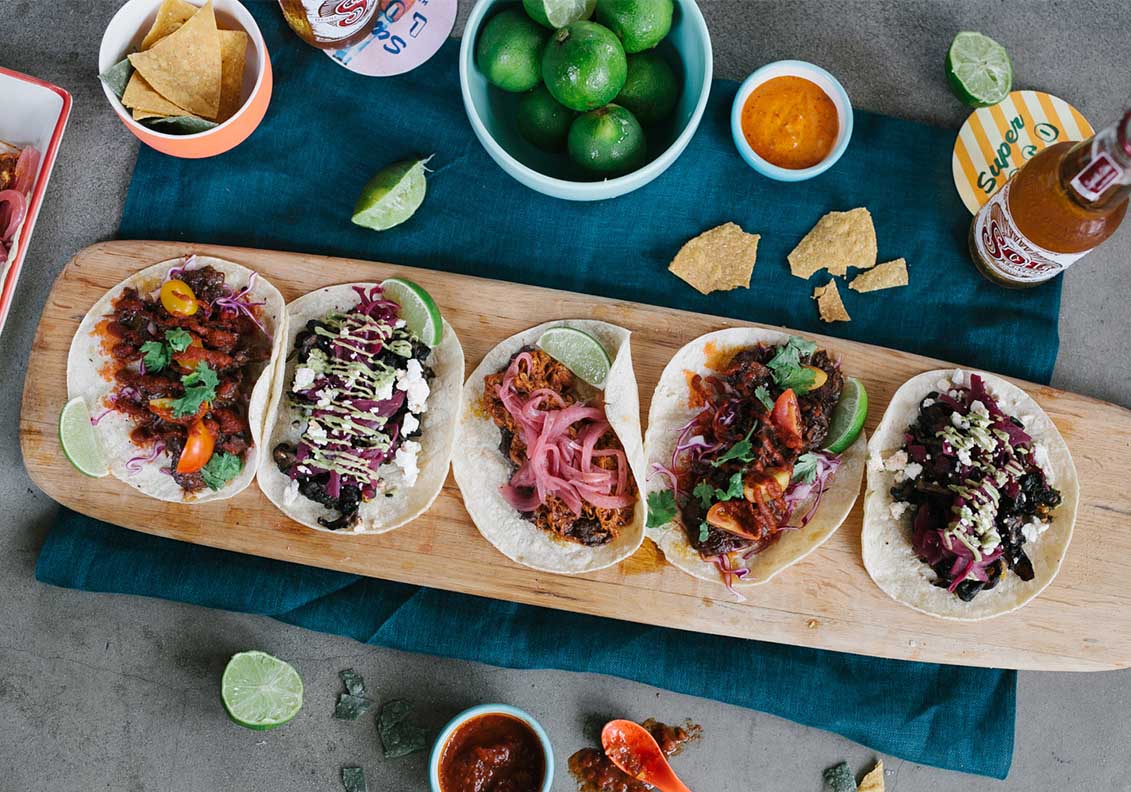 In order to differentiate his business from other Mexican restaurants, Tan is determined to make Super Loco as unique and innovative as possible. He serves "inspired cocktails and tequilas that can't be found elsewhere in Jakarta." The key for restaurants to survive in the capital city, according to Tan, is to offer consistent products and a fantastic dining experience.
In a city like Jakarta, where people are faced with tedious work routines and heavy traffic on a daily basis, choosing the right place to eat and hang out becomes vital.
For this reason, Tan makes sure that Super Loco offers a menu that can make customers return several times a week. Super Loco hosts weekly events and parties with special food and drink packages. It often has guest DJs meant to spice up the dining experience.
Super Loco's menu focuses on authentic Mexican dishes that bring a lot of spice. The Cangerego Tostaditas (crab tostaditas) is a blue-swimmer crab tostadita served with habanero and avocado. Other signature dishes include the Baja Fish Taco, a popular one in Singapore for those who enjoy crispy fried fish, served with chili mango salsa, mint, white cabbage and chipotle mayonnaise. The menu also features Carne Asada, a barbeque Angus rib-eye that is perfect for sharing.
The difference between the food found at Super Loco and other Mexican restaurants, according to Tan, sits in its freshness and lightness. Others tend to serve heavy dishes, which can turn customers off if they're not looking for a huge meal, especially those who come just to have a fun and relax.
Apart from the food, the new joint is also serious about having the right design and striking the right ambiance. Super Loco was designed by Sydney-based design firm Akin Creative, a company that specializes in F&B design and has played a role in designing some of Sydney's top bars and restaurants.
Describing the process behind the design, Tan explains that he wanted Super Loco to have a fun and fresh environment that represents the true character of Mexican food. "We wanted the design to be a textural response to Mexico as well as a visual one," he said.
"We wanted the design to reflect a more mature side to the chaos and excitement of Mexico. We loved the depth of expression that is found in contemporary Mexican culture – from large, bold statements like the architecture of Luis Barragan and the graphic design of the 1968 Olympics that Mexico hosted, to tiny details and gestures found in smaller cultural references," explained Tan.
In preparation for building Super Loco, Tan was careful when approaching the design in order to create a feeling of intimacy, authenticity and easiness. Tan aims to create a tension between texture and colour in the restaurant so as to introduce guests to a different side of Mexico.
He added,
"We purposely wanted to avoid becoming a stereotype. We want to show that there are many facets to Mexico, not just the usual references you see. We've tried to maintain the element of surprise and fun that is so often associated with a trip to Mexico."
Address: Pacific Place • Ground Floor Unit G-05D, Sudirman Central Business District, Jalan Jend Sudirman Kav. 52-53, Jakarta 12190, Indonesia.
Phone: +6221.57973553.
Email: [email protected]
Website: www.super-loco.com/jakarta Social