Indonesia Expat was delighted to have spoken with Dr Tarek Razik back in 2017 when he was still the newly appointed Head of School at Jakarta Intercultural School (JIS).
"I've been here for three years now and every year gets better – there's a nice vibe to the place," Tarek smiled. Since then, he mentioned that JIS' enrolment continues to rise, whilst still putting the students' and faculty's wellness as a priority. All in all, JIS has been great, "it is a healthy and constructive culture; it's very much a community of care, inclusive of parents."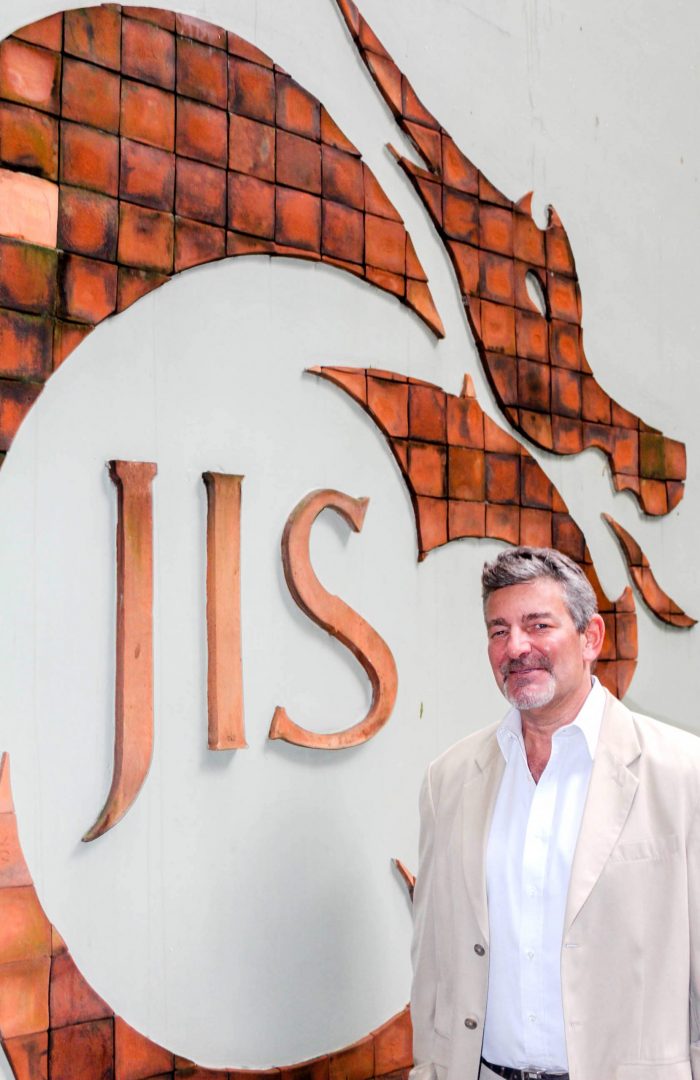 JIS strongly holds to its diversity, including ethnic and academic spheres. However, JIS lacks financial diversity and is seeking to improve. Tarek remarked that as soon as he started at JIS, he perceived a slight disconnection between JIS and Indonesia. A stigma solely focusing on the high tuition at JIS was viewed as the school drifting from the community. Believing that international schools are vital to maintaining a partnership with the host country, instead of fostering isolation, an idea sparked in Tarek's mind: a scholarship program for Indonesian children who cannot financially access a JIS education.
Other international schools across Asia have also been doing this. He was inspired by those programs running successfully to break down stereotypes and assist in uniting the school with the local communities. "We want to be part of the local community. As we designed the program, we looked at two other schools. But bear in mind, we don't do it exactly the same, nor did we reinvent," urged Tarek.
Now, JIS provides the BTI Scholarship Program. Students will be fully funded until they graduate from high school. Considering the need to get more resources, this program is still relatively new in starting to support students. Right now the scholarship is available to students from grade 8 to grade 10. At this point, five scholarship recipients are thriving at JIS.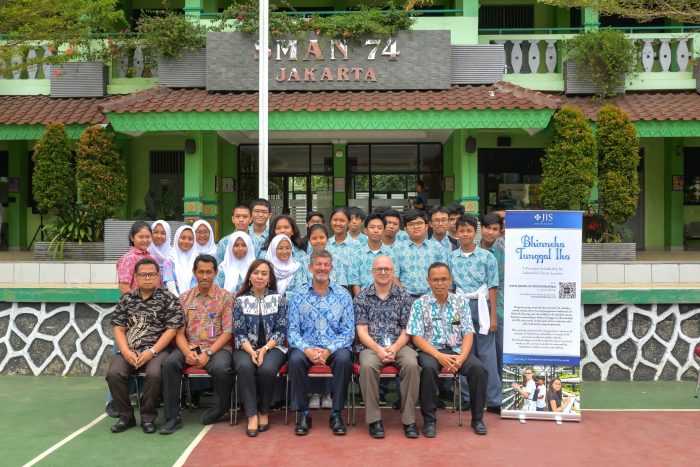 "Three years ago, we accepted our first three scholarship students. We had only about 30 applicants in the first year because we had to go out to public schools and explain our program – we were still bumbling through it. Then we had 70 applicants in the second year, and over 100 applicants this year," said Tarek.
It takes about six months, or until the end of the school year, for JIS to determine the lucky students. First things first, a student must apply online. Eventually, the student and their parents will be invited to an information session. After all that is cleared, the student will take a Math exam and most importantly, an English proficiency exam. From there, the team at JIS will narrow down the number of candidates. These chosen candidates will undergo interviews with the admissions panel, along with Tarek himself. In the midst of all this, document submissions and academic details will be thoroughly checked.
"The admission panel is pretty well versed in the Indonesian curriculum; therefore the chosen candidates are perceived fairly," Tarek explained. To get shortlisted, he also explained that their test scores, transcripts, grade reports from their previous school, and an interview with the panel are all taken into consideration.
"We look for that X-factor. What is it about you that would distinguish you aside from your academics?" he pointed out. Existing JIS students don't qualify as applicants, even if he or she excels academically.
The initial plan was to create fundraisers while also approaching public schools within the capital only. But the word is quickly spreading to other cities in the country. Going forward to expand the program outside of Jakarta, JIS has to consider the living arrangements of those applicants who don't have relatives within Jakarta, as the school doesn't currently provide boarding facilities.
"I want to partner with Indonesia to make sure that I'm offering something they want. What do they need from JIS in terms of access to this environment and education? If they want me to expand this program beyond Jakarta, to include Papua or Surabaya, then we'd have to look at ways to accommodate those kids and ways to fund that expanded program," mused Tarek.
Ever since President Joko Widodo appointed former CEO of Gojek, Nadiem Makarim, as the Minister of Education and Culture, waves of changes in the current education system across Indonesia are in the pipeline. With changes, speculation and criticism are bound to surface. But Tarek thinks otherwise:
"Some of his ideas and ability to accomplish will make Indonesia's future brighter."
Tarek hopes that the minister can use JIS to create a partnership soon. For instance, JIS is interested to form a teacher learning centre on the premises. Indonesian teachers would be invited to come and practice their teaching, guided by the JIS teachers. This idea correlates well with recent reports from the Ministry of Education and Culture, regarding many elementary school students in isolated villages being unable to read and having greater difficulties following their lessons.
"From the perspective of JIS, I can see that running a teacher training centre can help teachers make better use of the resources they have. We can also work with partner schools by giving those resources such as books or online materials. Once teachers are skilled, reading and other literacy components can complement that," said Tarek.
At the same time, JIS is focusing on the elevation of Science, Technology, Engineering, Arts, and Math (STEAM) as these subject areas become ever more integrated into today's world. Little do most people realise, STEAM is essential to children's growth. Learning shouldn't stop, even if the child has finally grown into his/her mid-20s. Thus, not long ago, JIS started to make the connection of these subjects, similar to remembering a song or direction.
High school students have always been encouraged to link different fields together. And now, the middle school students have been able to fully utilise JIS's new building, STEAM, for the past six months.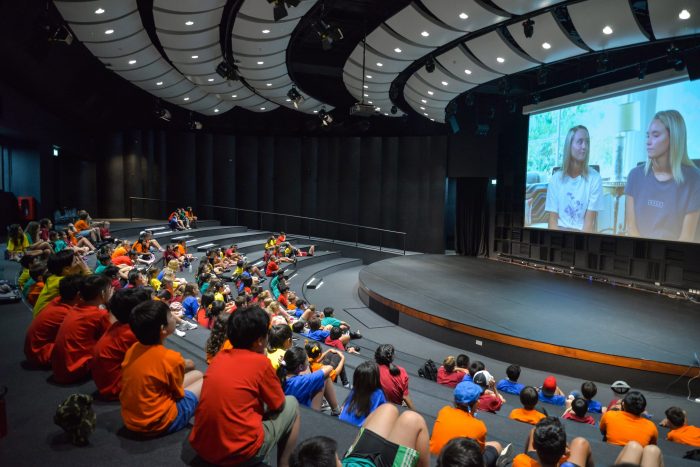 "When you infuse and make connections between arts and mathematics or science and vice versa, it's called multi-disciplinary. This allows students to further integrate their creativity and stimulate their passions.  When a teacher can make a connection of two different fields to a student, a less appreciated subject can actually be liked too," explained Tarek.
Indeed, life factors outside of school can help students compile many subjects into one chain of thought. Linking to one another will help a person understand faster, and much more profoundly. The chances of remembering are also higher.
Furthermore, STEAM is in line with JIS Education 4.0, the school's strategic plan to personalise learning, as opposed to institutionalising learning. Therefore, passions and creative outlets pursued by the students will be well-connected to the standards they need to know in the future. Back again to the ongoing development of technology, real-world experience, entrepreneurship, and so on, Education 4.0 is one of JIS' ways to leverage whatever is around, as best as it possibly can.
JIS also facilitates students who tend to question their next endeavours after high school with the assistance of counsellors. "Every teacher, by the time students get to high school, can be looked up to as a counsellor. We let the breadth and depth of students to follow their passions, develop, and then continue with it," said Tarek. This means students who desire to create clubs will get the support to develop that idea, along with the financial and human resources to have it turn into their reality.
With all of these ongoing programs and aspirations in mind, JIS is currently sorting out the fundraising activities for the BTI Scholarship Program while also figuring out ways to partner with respective government officials. But most of all, JIS is busy bringing the community together, in hopes of maximising the students' experiences.