"Regardless of the type of sport, being active on a daily basis is very important for me. This helps me to live a better life.
I'm confident that anyone would live happier by doing regular exercises no matter what it is – tennis, Zumba, swimming, etc.," explained Dmitry Shcherbakov, the Founder of Liga.Tennis.

"I play tennis five times a week and do other sports twice a week. There are no days off, and I wish everyone would follow my lifestyle."

Who is Dmitry Shcherbakov?

I'm a proud Ukrainian who has been living in beautiful Indonesia for the past 12 years. My wife, Ayu, is Indonesian. My hobbies are tennis, hiking, travelling, and beer. 
I'm the Founder of the Liga.Tennis brand, including all facilities and the Liga App. 
Want to know a fun fact? Liga was launched on 14th February 2017 from the delivery room of a hospital in Bali, just minutes before my son was born!

Tell us about the Liga.Tennis brand. What does it stand for?

In short, no matter what we do, our mission is to make people live better through tennis and sports. That's what we stand for. 
For that, we have built world-class sports facilities across Bali in Sanur, Umalas, and Nusa Dua to make tennis and other sports more accessible to the general population while encouraging people, especially kids, to choose a healthy and active lifestyle. We have developed a well-designed, free-of-charge, and easy-to-use app to connect sports enthusiasts in the country; making it easier, with just two clicks, to book any class, court, or lesson.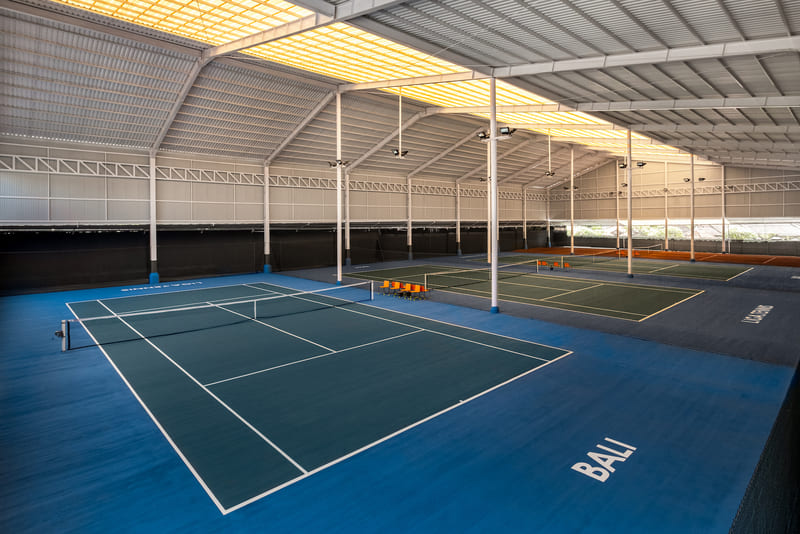 The newest facility in Sanur, Liga.Tennis Sports Club was recently opened. Elaborate more on its programmes and sports.
Liga.Tennis expanded beyond tennis and added new sports in December 2022. Today, Liga.Tennis Sports Club includes six tennis courts, two padel courts, two dance studios, a gymnasium, two pickleball courts, a squash court, a pool, a sauna, a cafe and pro-shop, and plenty more you can find!
This new facility also caters to classes besides tennis, such as gymnastics, ballet, zumba and step zumba, body conditioning, pole dancing, pilates,  yoga, yogalates, pound fit, K-pop academy, hip-hop, breakdancing, taekwondo, judo, salsa, tango, capoeira, animal flow, modelling,  and the list goes on.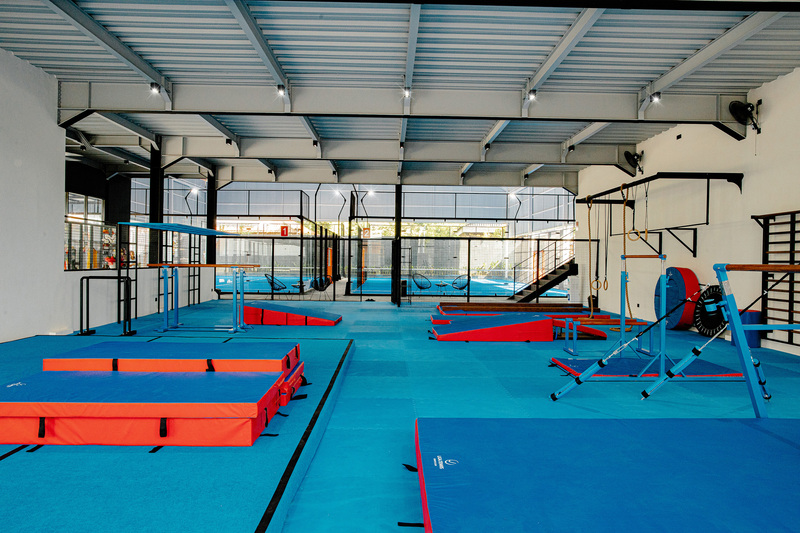 Why did you decide to expand Liga.Tennis from only tennis to other sports? 
A very good question. Tennis is a challenging sport to study. To be honest, you would need to invest hundreds of hours and dozens of millions of rupiah to be able to play tennis at a decent level. It requires a budget, time, and serious commitment. Unfortunately, not everyone can do that. 
That's why we added new sports to provide a choice for community members to live better by staying active. In fact, we cover all possible "sporty needs", considering a wide range of activities and programmes are now available.
There's a free app for Apple and Android users to download. Why develop this app and what is it used for?
Liga App, or the web version – www.bali.tennis – is the only way to book a class, court, or lesson at all Liga facilities. We don't accept booking on WhatsApp or through phone calls. It's effortless to use: you open the app, press "book online", choose a facility at either Sanur, Umalas, or Nusa Dua, and there you go; you're ready to get active.
By the way, Liga App is not limited to our own facilities but is also available for other sports clubs worldwide. Any business can apply and make themselves bookable online on the Liga App and get access to our more than 100,000 users. 
Is a scholarship programme open? Who is it targeted at?
Yes, we do have a Liga.Tennis Foundation that supports local talented junior players by providing them free access to the facilities, coaches, as well as financial support. 
Let's get back to tennis. Dmitry, what's your view on tennis in Indonesia? 
Tennis in Indonesia will only grow in geometric progression. Take my word. Since the pandemic, there has been a serious increase in participation in playing tennis. Indonesian celebrities are also promoting this sport. What's more, I have the privilege to personally know the newly-elected PELTI President Prof. Dr Edward Omar Sharif Hiariej and his team. I've seen a lot of enthusiasm there and I'm optimistic about the country's tennis future.
What's next? 
I strongly believe that a game changer would be to host an international tennis event of the highest level, such as the ATP 250 or WTA 250, in Bali. Almost all tennis pros would be excited to come here to participate in the tournament. 
For that, we need to build a proper facility – a Bali National Tennis Centre with a stadium court. That's the target! Once it happens, we will easily get sponsors which means funding for developing our sport nationwide, in all provinces. 
I know exactly that from the 275 million population there are talents who will eventually represent Indonesia on the biggest tennis stage such as Grand Slam events and make history.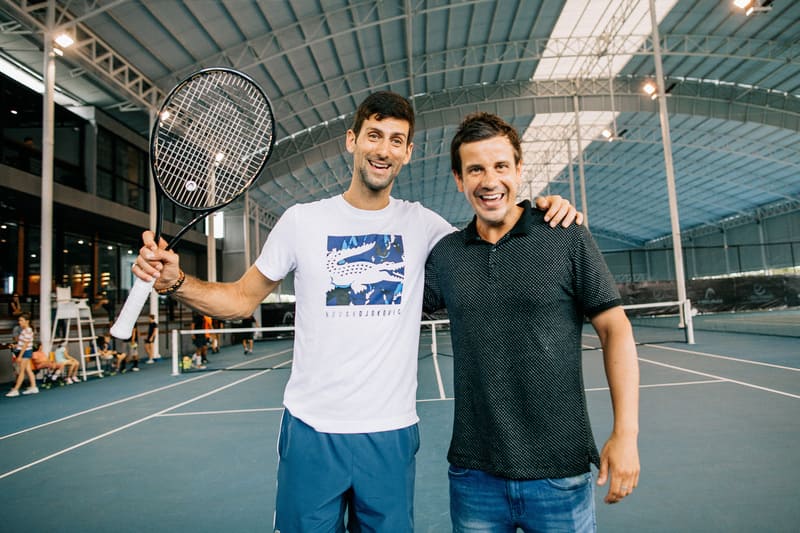 Great vision! What's the Liga.Tennis role to fit in all of this?  
Liga.Tennis can be useful for tennis in Indonesia in different ways. For example, our Liga App can be used by all provinces which will, without any doubt, increase tennis participation and bring lots of benefits.
Considering our connections with international tennis and top tennis players like Novak Djokovic or Rafa Nadal, Liga.Tennis can become a successful organiser of any professional tennis event in Bali. But, once again, a country must build proper facilities to bring world stars to participate in Indonesia.
How can our readers get in touch with you and Liga.Tennis Center and Academy?
Download the Liga App and press the "Play Match" button. Find me and send me a match – I will see you on the court!