Liga Tennis Centre & Academy (LTCA) will soon be opening a new sports facility in Bali to cater to tennis enthusiasts from all over the world.
Indonesia Expat spoke to Mr. Dmitry Shcherbakov, CEO of LTCA, to talk about the facility and the programs it will offer.
Hi Mr. Shcherbakov, can you please tell us about LTCA? What was the idea behind it?
Hello, Mikaela. Thank you for your time for arranging this interview. I'm sure that this will be interesting for your readers. It began exactly on February 14, 2017, when my friend and I founded a free-of-charge Liga.Tennis app. Liga.Tennis is a community that helps players keep track of their improvement through regular competitive games and puts local players in touch, allowing users to post and share tennis-related content and follow each other's activities.
The main reason for creating this platform is because there aren't enough tennis tournaments and competitive games in Bali. I am a strong believer in the idea that one can only improve faster in tennis when getting out of one's comfort zone, which happens when you play matches rather than playing for fun on Sundays, for example. Shortly after the platform was launched, most of the Bali-based amateur tennis players joined us. We have basically created a tennis community for both expats and Indonesians in Bali.
As expected, with the launch of the Liga.Tennis community, the situation has improved. Tennis lovers are now able to play with each other, communicate through the platform, and so on. However, unfortunately, Liga.Tennis did not solve the problem of tennis infrastructure: we still did not have enough tennis courts, academies, schools, tournaments, etc.
I realised that there are dozens, if not hundreds, of cafes, hotels, villas, and beach clubs opening in Bali every year, but no sports facilities. I believe that Bali is very much in need of a tennis centre and a specialised academy. That's how I came up with this idea.
When is LTCA opening and where will it be located?
We will have a soft opening on May 3, 2019.  We'll be located at Jl. Bumbak Dauh, Umalas, Bali 80361, Indonesia (on the territory of Dharma Residence).
What special facilities will you have?
We will have several five-star facilities at LTCA:
Six professional ITF standard tennis courts (four indoor courts)
Two classrooms (for mental coaching, etc)
Tennis cafe and tennis store
Reception, lockers, massage room
Online live video streaming (tennis players will be available to stream their matches live on Liga.Tennis app, save them and watch again)
Integration with online platform Liga.Tennis (court and lessons bookings, etc)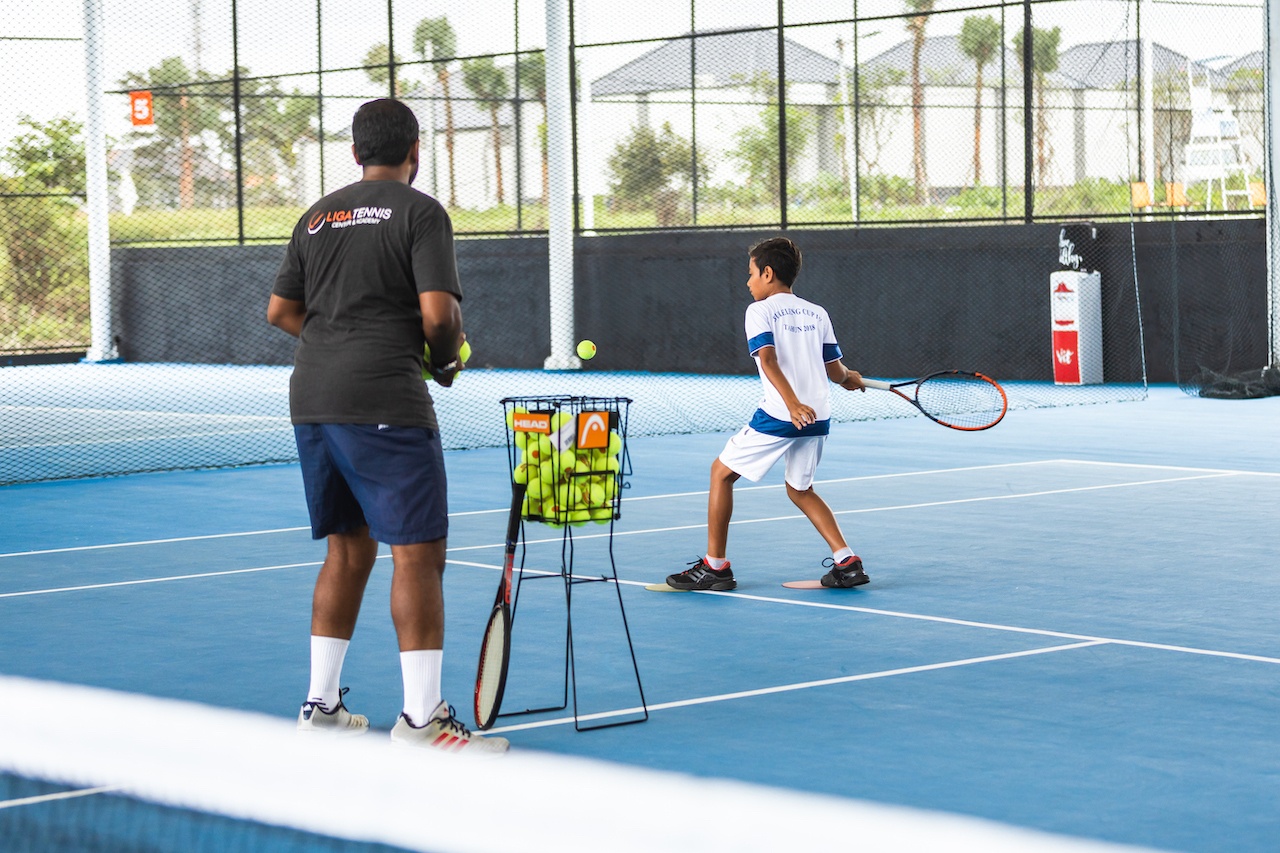 Also, the Launching of Liga Tennis Sports Hub is scheduled for the end of 2019 or the beginning of 2020.
Liga Tennis Sports Hub will include:
A gym
25m swimming pool
Two classrooms for group lessons (Zumba, Pilates, etc.)
Cafeteria, lobby, lockers
Therefore, by 2020 we will have a full range of facilities consisting of a high-end tennis centre, fitness centre, and an Olympic-size swimming pool.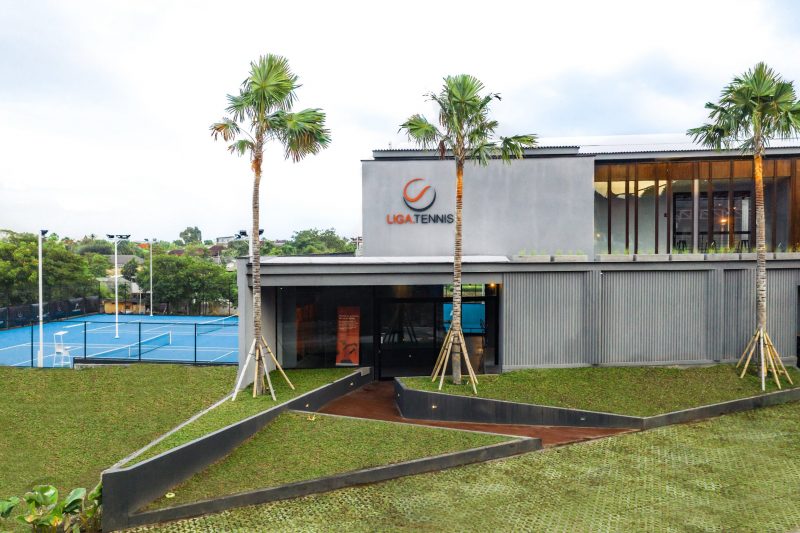 What programs will you offer?
All programs, descriptions, inclusions and even prices can be found on the programs page on our website.
Junior Academy
For parents' convenience, our trusted coaches (not only drivers) will pick up their kids directly from school, so parents can be free all day until they will need to come to the LTCA around 6 pm to pick up their kids. I'm a father who works and I know that it will be a great help.
Court hire
We will have very reasonable prices which will be affordable for everyone. Court bookings will be available online and our clients will be able to choose whether to book an indoor court at a prime time (higher fee) or an outdoor court in the morning (lower fee).
Individual lessons and packages
We will gather all Bali-based best coaches (both locals and foreigners) under the LTCA roof. Individual lesson prices will depend on the coach's level.
Weekly group lessons
Almost every day we will have regular fun group lessons for all types of tennis lovers. For example, on Mondays – Ladies Coffee Morning Doubles with coffee, of course, included.
ATP / WTA pros training
As we know, there is an Australian Open every January in Melbourne. We are confident that world-famous players will choose Bali for their holiday and training stopover before heading to Melbourne. We will be pleased to offer our facilities to them. It will bring great exposure as well for Bali and Indonesia. Can you imagine if Roger Federer or Rafa Nadal decided to stay here for their tennis holiday?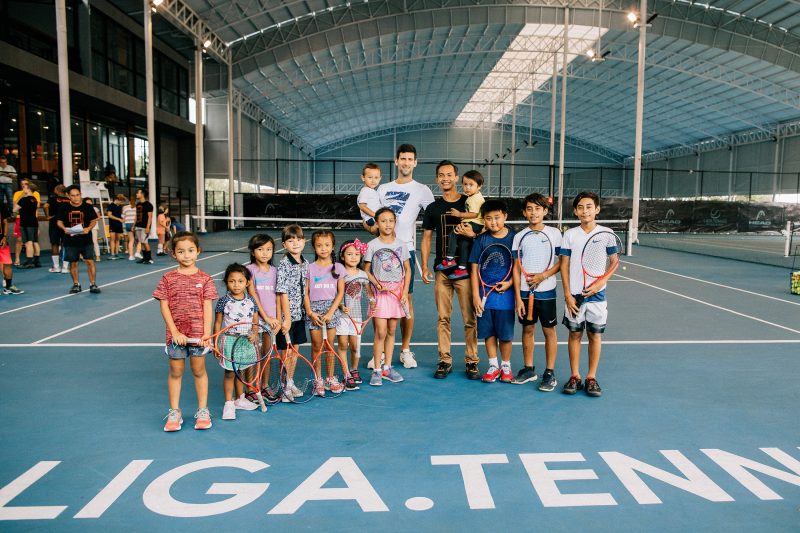 Tennis holidays and camps
As stated on our website, with Bali having more than 330 sunny days a year, the great facilities at the LTCA are situated in the perfect place for a tennis holiday. We offer seasonal summer, Christmas and Easter camps as well as weekend camps all year round. Our programs are available for juniors, adults, and families.
Wheelchair tennis
We have equipped two courts with easy wheelchair access. LTCA welcomes and supports tennis players with disabilities from around the world.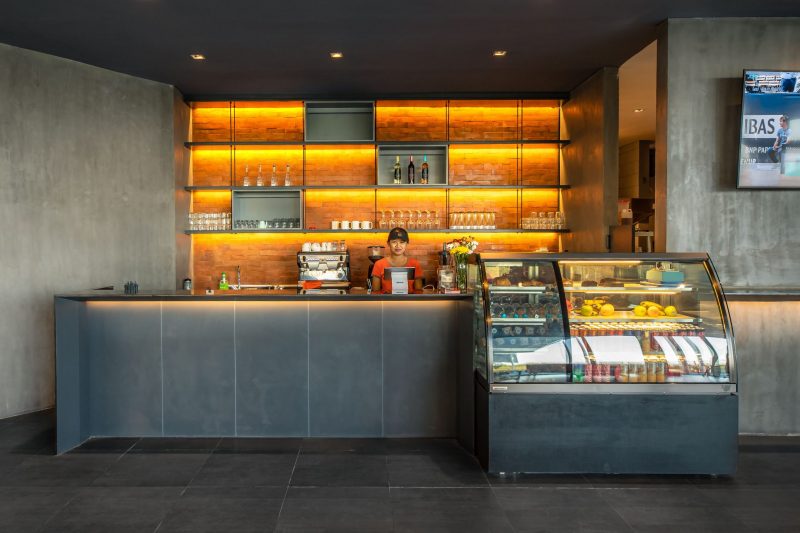 What benefits can people gain from joining the club?
Basically, everything will happen on the Liga.Tennis platform on our LTCA website. For example, you can sign up for group lessons, events, book courts, play matches, get discounts, news updates, etc. So all our activities will be integrated with LTCA club on Liga.Tennis platform (app).
Before we open, as a member of LTCA club on Liga Tennis you will be among the first to:
Apply for membership (we will be offering a very limited number of memberships)
Sign up and get an early bird price for our future tournaments, including our inaugural championships
Receive updates about our upcoming events, products and news
Get photo and video reports of how the construction process is going, and much more
What types of accommodation will you offer?
We will offer a wide range of accommodation options for clients of any budget and requirements.
However, we will give priority to Dharma Residence accommodations options (located at the site of LTCA):
Private one or two bedroom villas (all with private pool). Prices are very affordable and start from US$120 /villa/night
Tennis training campus which is scheduled to be built in 2020. There will be shared rooms as well as private room options.
Can you tell us about the Liga.Tennis Community and your activities off-court?
Liga.Tennis is more than just a tennis centre with facilities, coaches and programs. We are a community of like-minded people who are united by similar values and interests. So why should we be limited to only playing tennis on the court? That's why we have decided to introduce our community to fun and exciting off-court activities. Here are just a few examples of what we can do together outside of the tennis court:
Watching live tennis matches
Gatherings/roundtable meetings
Playing other sports, travelling events, and frequent social parties
Engaging in social and charity projects that can help others in Bali
Let's stay united, it will be fun! Download Liga.Tennis app now.
What sets LTCA apart from other sports facilities on the island?
First of all, it's the only fully-equipped tennis centre in Bali. Probably one of the best in Indonesia and maybe in Southeast Asia. Second, it is in the perfect location – in the heart of Bali's prime area, between Umalas and Canggu. Third, from a tennis point of view, LTCA has ITF-standard facilities in terms of surface, court dimensions, lighting, lockers etc.
However, our goal doesn't stop with just this facility. We intend to grow the game in Indonesia through scholarships for talented local players, outreach and events in other areas of Indonesia, bringing professional-level tournaments to Bali, a coaching education program and much more. As you can imagine, our long-term plan will accelerate the growth of the tennis market in Indonesia – the fourth most populous country on the planet. We believe that we can build a great game in Indonesia.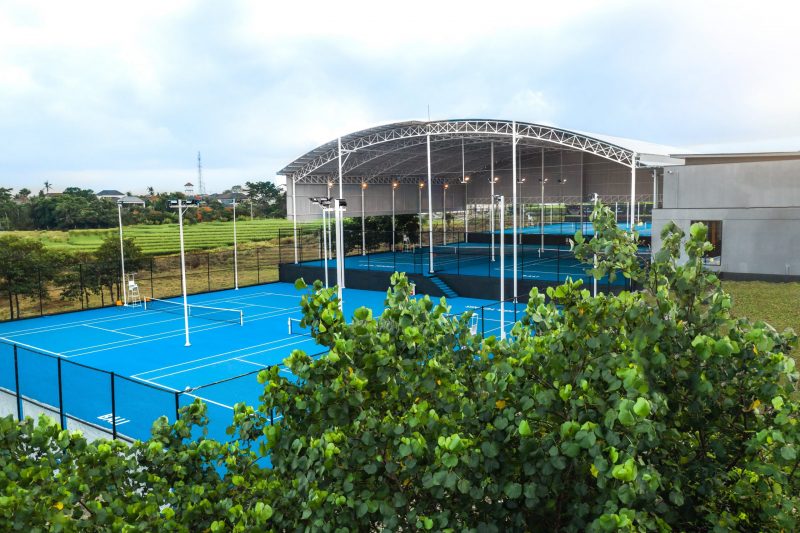 Why should people start playing tennis among other sports?
I think I would need to write a whole book to answer this question completely. As many people know, and based on hundreds of studies, tennis is one of the healthiest sports on the planet (I'm talking about amateur tennis, not professional). There are hundreds of health benefits of tennis that you can look up easily online. I would also say that tennis helps people become better in normal life, outside of the court. Tennis players are better at problem-solving, stress control, and so on.
This is a lifetime sport. In most cases, people who discover tennis end up playing their whole life.