The Asian Development Bank (ADB) has released a report predicting that Indonesia's economy will grow by 4.8% in 2023 and 5.0% in 2024, despite challenges that the country may face in the coming years.
While the export boom helped Indonesia's economy grow to 5.3% in 2022, the report warns that global headwinds are expected to hinder export growth in 2023, and investment is predicted to remain low. However, private consumption, which constitutes a large portion of Indonesia's economy, is expected to put a floor on growth, as consumer spending continues to normalize and inflation tapers off.
The ADB report also highlights some of the challenges that Indonesia may face, including potential global trade tensions and geopolitical risks that could impact its heavy reliance on exports. The report recommends addressing structural reforms and infrastructure development to boost productivity and support long-term growth.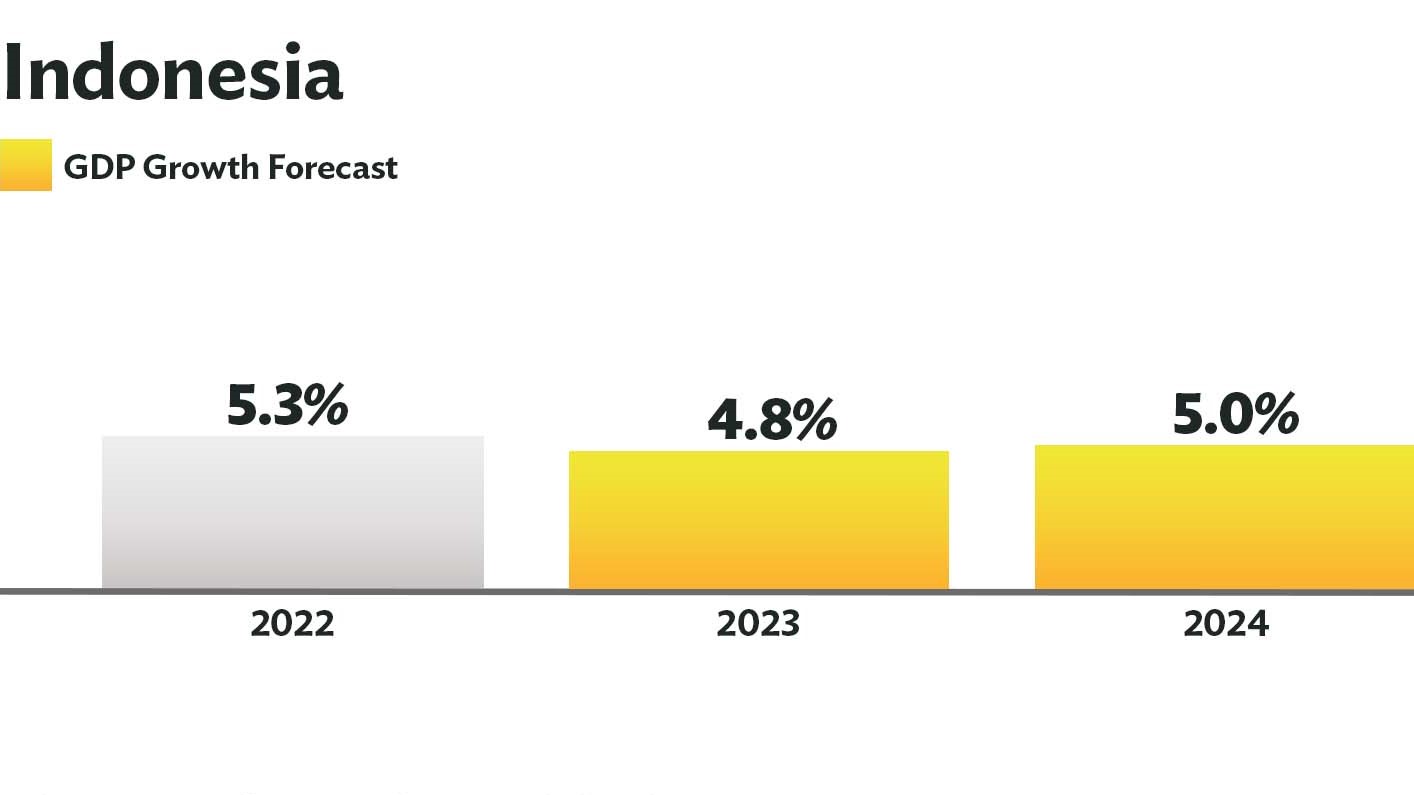 The importance of continued policy coordination and reform efforts to support economic growth is also emphasized, including maintaining a stable macroeconomic environment, implementing structural reforms, and investing in human capital and infrastructure. Despite these challenges, Indonesia's economy is poised for steady growth, and by addressing them, the country can continue to drive economic growth and improve the quality of life for its citizens.