Jakarta is not the most inviting place to play outside with children due to traffic, pollution and omnipresent smoking. It is just not easy. How far away those moments seem where you could ride you bicycle to the park or go for a walk. This said, for most parents out there, it is just not a good enough reason to stay inside the house or stroll in the air-conditioned malls when it is such a beautiful day outside. Even though it is not the easiest thing to do, armed with patience, sunscreen and bottles of water, there are still ways to enjoy a few hours outside in the Big Durian.
Play Parks
For those parents who can get around the idea of paying to go to the playground, there are few options.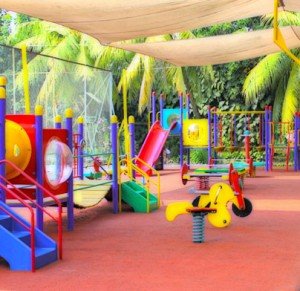 The Playground on Kemang Dalam
This ''American style'' playground on Jl. Kemang Dalam has different play apparatus such as swings, slides, places to climb, basketball hoops, a small bike path, zip lines and a water play area. For parents, there is an outdoor cafe, tennis courts and a barbecue area. On the pro side, they have a good cafe equipped with WiFi for parents. A few cons though: people smoking at the entrance, the wet play area needs cleaning up a bit and parking is difficult on the weekend.
Price: Rp.65,000 per child.
Annual membership: Rp.1,300,000
Address: Jl. Kemang Dalam III B, #B6
Phone: (021) 719 6962
Email: [email protected]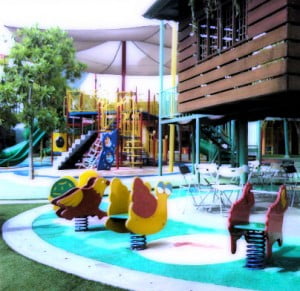 Playparq on Kemang Timur
This play park has great facilities. It has an outdoor and indoor play area, as well as a water play park. On the positive side, Playparq has an air-conditioned lounge where parents can sit, read, have a coffee or work while children play in the park. The place can be reserved for birthday parties or other events, so call ahead before going to ensure you can access the play area.
Price: Rp. 60,000 on weekdays
and Rp.90,000 on the weekend
Address: Jl. Kemang Timur Raya
No.72, Kemang, Jakarta 12730
Phone: (021) 719 5333
Website: http://playparq.com/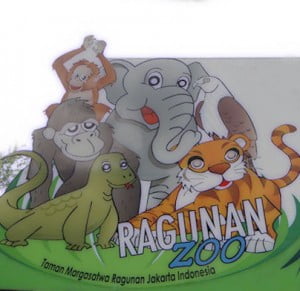 Ragunan Zoo
Jakarta Zoo has pretty much all the animals kids love to see: elephants, giraffes, monkeys, komodo dragons and so on. If the place can get quite busy in the afternoon, it is normally more bearable early in the morning. Some parts of the zoo and animals cages are not so clean, but other parts are gorgeous, filled with trees and f lowers. The running group Jakarta Spirit organizes a family run at the zoo every Saturday morning. Kids are welcome.
Price: Rp.3,000
Address: Jl. RM . Harsono No. 1 Ragunan 
Phone: (021) 789 6975
Car-Free Sudirman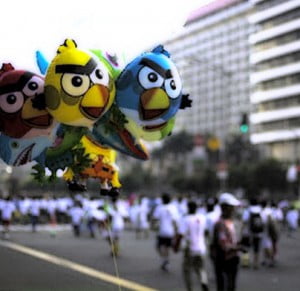 Every Sunday morning, Jl. Sudirman becomes car free. The street is blocked to allow people to run, cycle, rollerblade or practice any other sports they like. Even though it is quite enjoyable to be able to walk or run without being scared of being run over by a motorbike or a bus, be aware that the ride to and from Jl. Sudirman can be quite painful because of the traffic jams caused by this event. ?
Price: Free
About Me
I am the mother of a 10 month-old girl and I moved to Jakarta a few months ago. I have been travelling quite a lot for work and for fun, but this journey is different with baby Anne along for the ride. So when Jakarta Expat asked me to write a column about my life as a new mum in Jakarta, I thought it would be a great opportunity to share experiences and hopefully make life somewhat easier for some of you.