The season is progressing well and teams are more-or-less sticking to the program – which, when you consider the obstacles teams face, ranging from lack of pitch availability (and many of those fields appear to have had grazing cattle who left about 20 minutes before), Indonesian owners deciding they need the field (even though you paid for it), plus the usual travel commitments of team players and of course, macet – is a great outcome.
Off the field, a highlight was the JIFL Party. Held on September 29 at new JIFL sponsor McGettigan's – (www.mcgettigans.com/jakarta) – the night was a great turnout and a big success (but note for next year – bring back beer pong and foosball) – we had no problem getting through the beer and the food.
Prizes for the 2017/18 season were awarded – namely JIFL Champions, Cameroon, JIFL Cup Winners Azzurri, Fair Play Team, Japan and Player of the Season Albertino Castellani of Azzurri (who has been mysteriously airbrushed from this year's Azzurri team photo – Roberto we should be told??)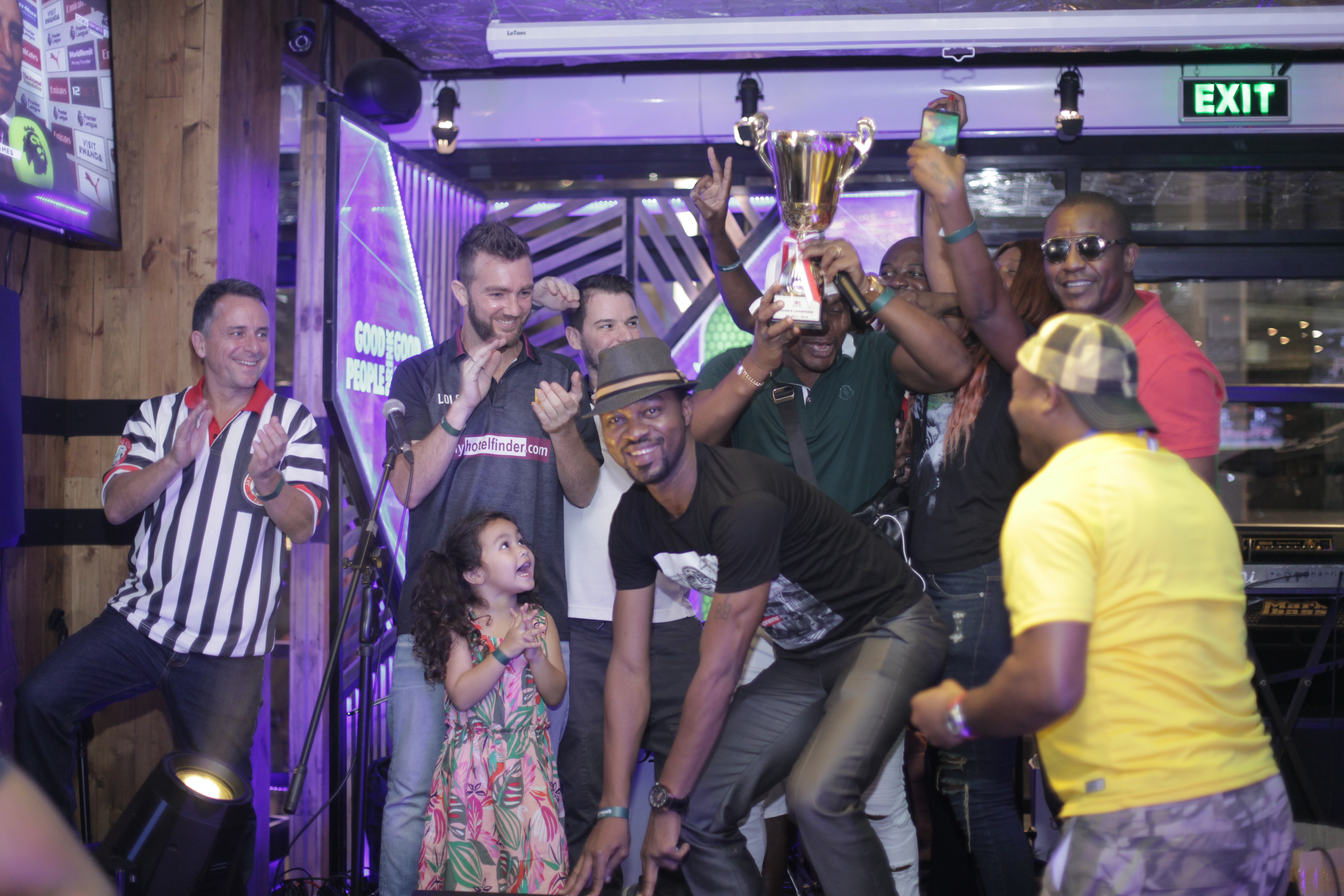 On the field, following games on October 13, the super fit, super organised and super-size squad of Japan are leading the table. They remain on a 100 percent win record and look like the team to beat. And, as last season's Fair Play Award winners, it shows that nice guys can come first! Global Expat and early leaders Bugils are chasing behind in next two places.
As always the best game so far is always a matter of opinion – and depends if we win it or not – but really close games between Bugils vs. Lions and Japan vs. Mollys are contenders.
There have been some fantastic individual performances but the only one captured on video is JIS's Laurie Johnston's 25-yard goal blaster vs. Cameroon. Needless to say, this has gone viral and Laurie is now available for promotion opportunities and after-dinner speaking, at which he can talk you through every thrilling twist and turn.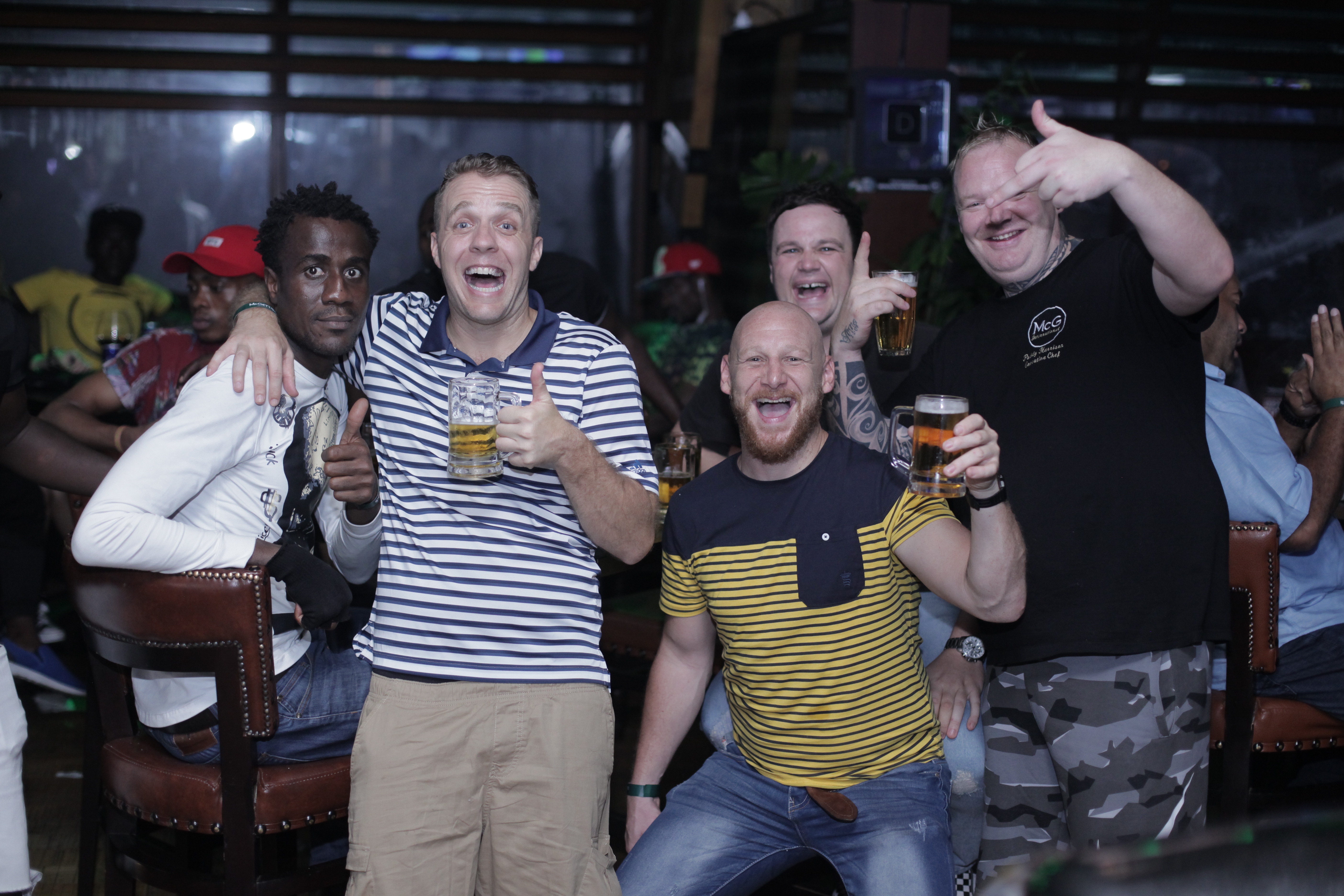 The JIFL website www.jifleague.com is a fund of statistics – both useful and dubious.
And for those interested – as of October 12 the main stats are: leading the top scorers (a list which will always sadly, exclude so many of us) – Christian, Rodrigo and Jorge on nine goals each, three Man of the Match for Itto Teramoto of Japan and Georg Winters of Global on 13 assists! Some of us have not completed 13 passes!
Next month we shall highlight the "referee's story" and one team from the JIFL – if you want your team to be featured in such a prestigious article , the committee can be influenced in the bar at EP most Fridays
Finally, JIFL is proud to announce a new sponsor for the JIFL Cup. Logistics company, Geodis (www.geodis.com) have signed a two-year deal and we look forward to working with them.
On behalf the committee we want to thank our sponsors McGettigans and Geodis and all the Friends of JIFL who all help make the league possible.
If you want to join a JIFL team you can start by contacting any of the JIFL Committee at www.jifleague.com, our Facebook page or directly to Phil on 0815 1302 5166, Roberto on 0858 8182 0828 or Laurent on 0811 1975 662
See you on the pitch!