In July 2023, Mad About Comedy International held a comedy show in Kuta Social Club, Bali.
Ahmed Ahmed was the main comedian as part of his international tour, marking his third time touring in Asia since 2018 and first-ever show in Bali, Indonesia.
Few comedians have bridged the gap between cultures and brought people together through humour as effectively as Ahmed. With razor-sharp wit, impeccable timing, and a unique perspective on life's absurdities, Ahmed has not only entertained audiences worldwide but also shattered stereotypes along the way. 
We managed to have a chat with Ahmed amidst his ongoing tour and delve into his life and career. Exploring the laughter, challenges, and cultural insights that have defined his journey in the world of comedy.
Hello Ahmed, can you tell us a little bit about yourself? 
Hi, I'm Ahmed Ahmed – an Egyptian-Muslim-American born in Cairo, Egypt and immigrated to the US when I was a month old in 1970 with my parents and older sister. I grew up in Riverside, California and moved to Hollywood at 19 to pursue a career in the entertainment industry.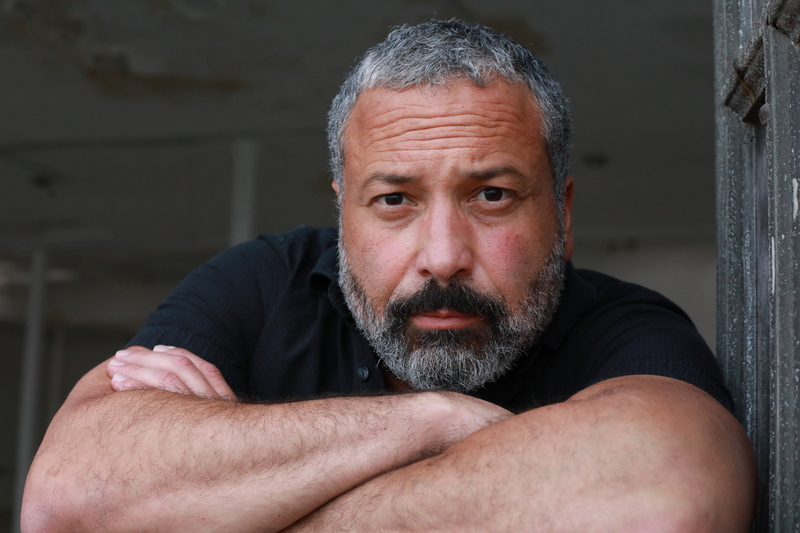 What prompted you to start a career in comedy?
I started my acting career at the age of 19 but after several years of being typecast as terrorists and cab drivers, I decided to shift into stand-up comedy to have a voice and this ended up being where I managed to make a name for myself.
How would you describe your career journey so far? 
I've been an internationally touring comedian and have been in show business for 30 years now. I co-founded the groundbreaking Axis Of Evil Comedy Tour which was the first ever, all-Middle-Eastern Stand Up Special that aired on Comedy Central. Axis Of Evil later went on to make history taking their tour around the Middle East region performing in Dubai, Egypt, Lebanon, Saudi Arabia, Jordan, Kuwait, Bahrain, Oman, Qatar, Palestine, Syria, and Yemen with over 20,000 people in attendance. I've been seen on the Tonight Show with Jay Leno, had two Showtime comedy specials, starred in Vince Vaughn's Wild West Comedy Show, and also appeared in WEEDS, Swingers, You Don't Mess With The Zohan and Iron Man. I've been fortunate to have been in dozens of news articles and press including The View, CNN, Wall Street Journal, NPR, BBC, TMZ, NY Times and Post, Newsweek and GQ to name a few. So I'd say my journey so far has been pretty incredible and extraordinary, to say the least.
What would you say are the key values to being a successful comedian?
I would say that being a hundred percent committed to the craft is the biggest key value. By that, I mean through constantly writing new material, getting up on stage as much as you can, and understanding the business side of what we do, which is super important. Hence the name "showbusiness".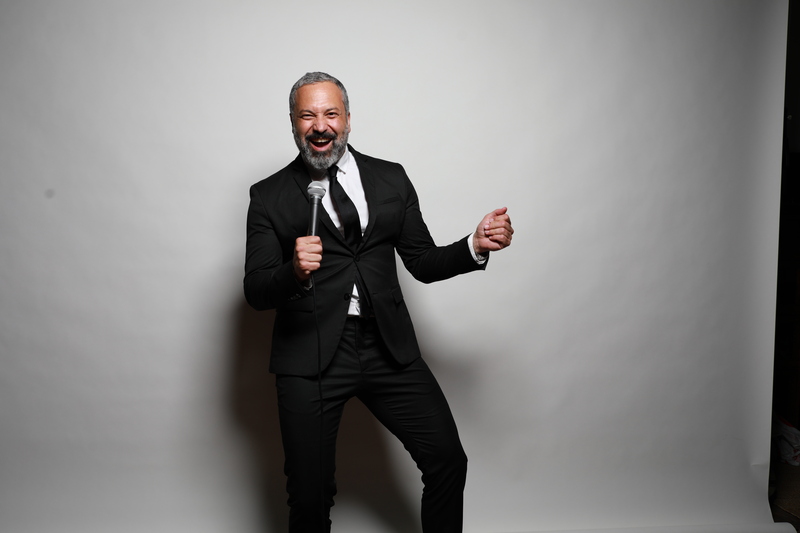 What advice would you give to your younger self when you were just starting out in the industry?
The best advice I would give to my younger self would be to have more discipline, and consistency, and not get too caught up in the drama and controversy that comes with our comedy culture. I believe it's best to just keep your head down, do the work, and be undeniably funny all the time. Another thing would be that being respectful and polite to your peers and comedy buyers or bookers is equally important. Lastly, I would add that drinking and doing drugs does not help either.
You have recently started touring in Asia, have you noticed any significant differences between the crowd in Asian countries compared to the United States? 
For me, funny is funny. I have been doing stand-up comedy for so long all over the world and thankfully my material seems to translate everywhere I go for anyone that understands and speaks English.
What was your experience like touring in Indonesia? 
Indonesia was great! Especially the show I performed in Bali.
Do you have any other passions outside of your work?
My other passions include any type of outdoor activities, cooking, watching really interesting documentaries, and spending time with friends and family. It's also important for me to balance my work life with doing normal things as well as exercise, meditation, rest and having quiet time.
How do you typically seek out materials and inspiration in your work? 
I don't typically seek out material for my comedy. It just sort of comes to me when I witness or experience awkward or uncomfortable moments in life. Whether it be on or off stage or even while travelling. Comedians seem to find the silver linings in life and then we talk about them on stage which people can relate to.
What is next for you?
Currently, I am in Palestine-Israel for a comedy festival I participated in. I'll be heading back to the US for some show dates I have there, and then I plan on returning to the Middle East and London in October for more show dates. I'm also working on a few television and film projects that I am developing and hoping to have them produced by the end of this year or early next year.
How can our readers get in touch?