After 7 years, following a slight COVID-related delay, the South-East Asia Tournament, ZOAT, returned to Jakarta last weekend!
ZOAT was originally founded in Jakarta in 1906 and has been played in its current format by Dutch expats in the region since 1972. The organization of this annual field hockey and golf tournament rotates between participating countries. This year's edition in Jakarta had a festival-like atmosphere, thanks in part to the generous support of sponsors like tournament sponsor "OOM verzekeringen." Participants and former hockey internationals helped ZOAT raise an incredible amount of 14,000 Euros for this year's chosen charity, Hockey-Hockey Indonesia!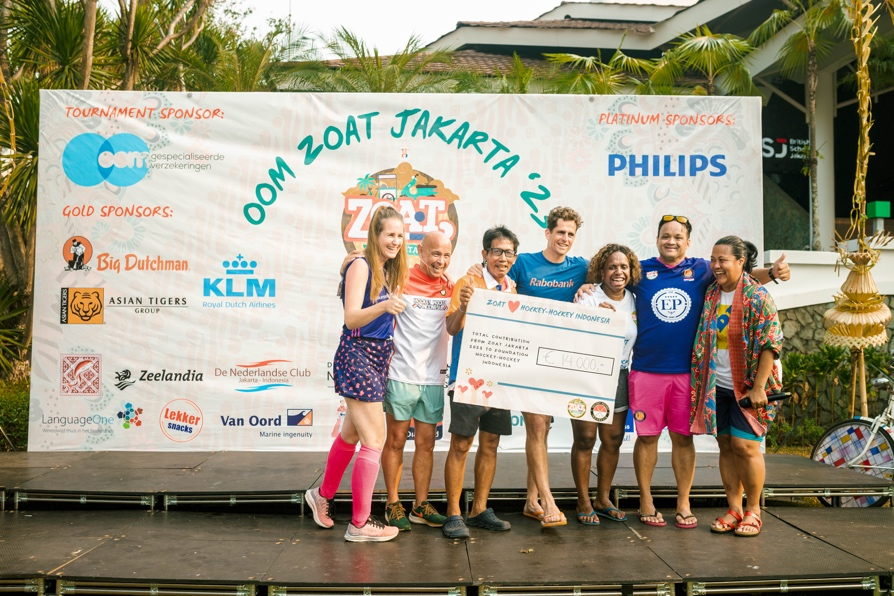 Traditionally, the ZOAT organization commits to a charity and raises funds during the weekend. ZOAT Jakarta partnered with "Hockey-Hockey Indonesia," a foundation founded by Paul Veldhuizen. Since 2017, Hockey-Hockey Indonesia has been providing weekly hockey training to children living in orphanages in Jakarta. Under the guidance of trainer Pak Armo and his team of assistant coaches, around 100 children receive 90 minutes of hockey training each week. Through this training, children learn essential skills in a playful manner that can be applied in various aspects of everyday life. This includes punctuality for training, taking responsibility for equipment, and being conscious of nutrition. Interestingly, two players from Hockey-Hockey Indonesia were part of the Jakarta team. "A little push in the right direction can make a big difference." For more information, visit: Hockey-Hockey Indonesia.
This year, ZOAT and Hockey-Hockey Indonesia received special support from heroes and former internationals Maartje Scheepstra and Thijs de Greeff. Maartje and Thijs conducted clinics at all the participating orphanages and invited children to the hockey fields for on-site training. Last Friday, Maartje and Thijs kicked off ZOAT with an intimate breakfast meeting at Erasmushuis, where they inspired the audience with their personal stories and imparted valuable lessons about diversity and inclusion.
Following breakfast, Paul, Maartje, and Thijs headed to the Pondok Indah golf course, where they arrived just in time for the tee-off. This beautiful golf course served as the location for the ZOAT golf tournament, traditionally marking the beginning of the ZOAT weekend. Approximately 50 Dutch expats enjoyed a well-organized day of golf at Pondok Indah. After the golf award ceremony, all ZOAT participants and sponsors were invited to the residence of the Netherlands ambassador, Lambert Grijns, for drinks and traditional food. A flowerboard and Ondel Ondel at the entrance, along with a personal greeting from the ambassador himself, provided the perfect welcome to the residence and Jakarta. Delicious food, drinks, and the melodic tunes of an angklung ensemble created an ideal atmosphere for teams from the region to mingle. The first ZOAT night concluded on a high note at the elegant Kita Bar in Park Hyatt Jakarta, where everyone could enjoy a spectacular view of the city while dancing.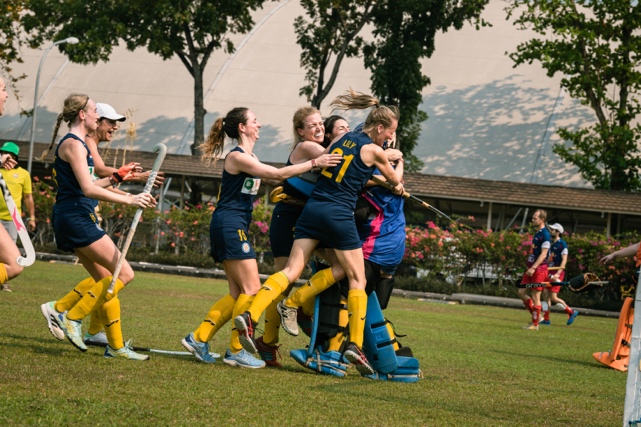 With beautiful sports fields and outstanding facilities, the British School Jakarta proved to be an ideal location for the hockey tournament on Saturday and Sunday. Teams competed against each other and enjoyed good food and refreshments off the field while relaxing on beanbags. In addition to the on-field competition, there were serious bidding wars taking place. Teams had the opportunity to bid for the assistance of Maartje, Thijs, and Pak Armo. Participants displayed incredible generosity, with the highest bid for the former internationals reaching 10 million IDR! Furthermore, colourful decorations, music, and the encouragement of professional MCs created a festival-like atmosphere. Fortunately, the rain held off until Monday, so the weather remained hot but thankfully dry.
The absolute highlight of ZOAT is the Saturday night theme party. This year, ZOAT collaborated with Artotel Suites Mangkuluhur, where almost all ZOAT participants stayed. The perfect location for the ZOAT party happened to be nearby: Boca Rica! Teams went all out, dressing beautifully for the "Under the Sea Party." Lifeguards, sharks, mermaids, jellyfish, and octopuses were spotted dancing to the tunes of the amazing "Hermes House Band," a Dutch band that flew in all the way from Rotterdam! DJ Mashito Irmanza brought the epic evening to a close with a great set.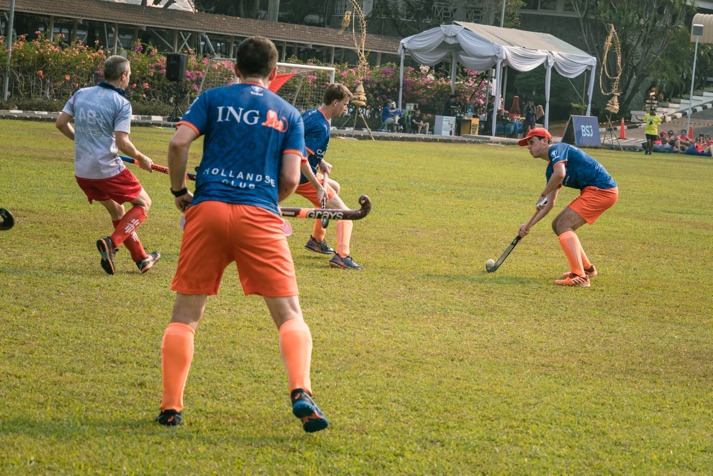 On Sunday, everyone returned to play some hockey, with finals to be contested. The Mad Sallies (Malaysian women) and Marina Baysten (Singapore men) emerged as the strongest teams and took home the cup. During the lagerita after-party at the Eastern Promise, Jakarta teams (Pink Wanitas and Kombinasi) made a pact: next year, they would head to Kuala Lumpur and ensure that the cup returned to Jakarta.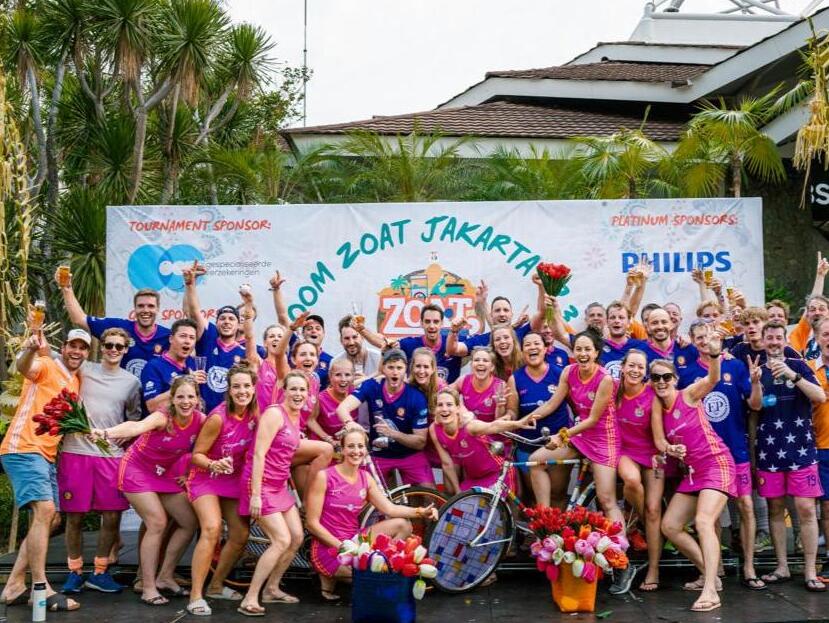 See you next year!