Eliot Sandiford is the Communications Director of Potato Head Family, the group behind the renowned Potato Head Beach Club in Bali and Jakarta's Potato Head Brasserie and Potato Head Garage. The British expat was living in Hong Kong and holidaying in Bali in 2014 when he discovered Potato Head Beach Club. So impressed by the venue, he immediately applied for the position of PR and Communications Director and moved to Indonesia a couple of months later.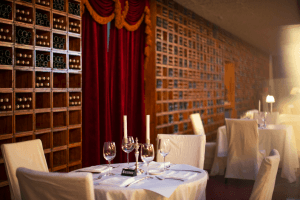 Tell us about your background in the food and drink industry.
I have spent most of my career working in public relations for luxury brands, particularly the lifestyle and hospitality worlds. In London I was lucky enough to work for such amazing companies as Langham Hotels, Nobu, Soho House Group and The Lanesborough. Working with chefs has always been a passion of mine and I have represented people like Giorgio Locatelli, Nobu-San and Thomas Keller, which was a huge honour. In Hong Kong I worked with Aqua Restaurant Group, who has 15 restaurants, including the hugely successful Aqua and Hutong sites in Hong Kong and London.
Can you tell us why the name Potato Head?
The first Potato Head restaurant was the much-loved site in Pacific Place, opened in 2009. While the site was being built, the project needed a code name and at the time most of the restaurants being opened had very classic and minimalist interiors, with names to match. Potato Head's aesthetic was going to be very daring and innovative with the industrial interiors we now all know so well, as such they chose a unique name, Potato Head. The feedback was so good they decided to keep it officially.
Can you share with us the story of the birth of the PTT brand by the founders Ronald Akili and Jason Gunawan?
Ronald and Jason were both educated abroad but returned and founded the company in 2009. Not just business partners but friends also, Ronald and Jason collaborated to create the first restaurant with Ronald's wife, Sandra as head chef. In particular, Ronald and Jason share a passion for creating projects that are unique, and never copies of anything else – this is one of the founding principles or PTT Family. In addition they are committed to showcasing Indonesian culture through their own contemporary context, in the worlds of food, mixology, music fashion and art.
The PTT Family are known for throwing excellent live shows, especially at Potato Head Beach Club. What does it take to deliver such memorable experiences?
The vision for the group, and, of course, the Beach Club was always to create something that could hold its own on the international stage. As such, we have always looked to deliver artists and performers that can create that memorable experience. For our larger scale performances, we often partner with Ismaya Live, who are fantastic to work with and we have a dedicated creative and production team in Bali and Jakarta who work incredibly hard to pull off the shows.
Your group is venturing out into the hotel industry. Tell us a bit about your upcoming projects in Bali.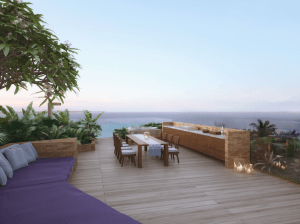 We are all incredibly excited to be opening our first hotel, Katamama, in Bali in January 2016. Ronald's family background is in the travel industry and he has always wanted to be an hotelier, and it is a very natural progression for the group to be making this step.
The Katamama will really be quite different to what is already available for visitors to Bali. The 58-suite boutique hotel is located next to the Beach Club on one of the last parcels of ocean-side land in Seminyak, and has been created using 'home' as a watchword. All aspects of the hotel's design and experience are based on this philosophy, with every facet personally designed and created by Indonesia's finest craftsmen, utilising the dying arts and artisan practices that are unique to the country. To find out more, visit our website.
How has the response been to Potato Head Folk in Singapore's China Town?
We are very happy with the way Potato Head Folk has been received since we opened last June. The site in China Town is a heritage building built in 1939, so we were honoured to be given the opportunity to look after and bring new life to such an iconic location in Singapore. It's a multi-faceted site with the restaurant, bar and rooftop bar, and so much to explore. We have a great team in Singapore who are constantly keeping things fresh – from a new burger to an amazing collaboration with cult Japanese brand Neighborhood – so we certainly don't rest on our laurels.
What do you think is the secret to the group's success?
Put simply, and this is just my opinion, I would say that the fact that everything we do is done in accordance with the group's ethos – our Family Values as we call them, plays a large part. Those values are to be passionate about creating original concepts and delivering genuine hospitality, to strive for excellence while having fun in what we do. In addition, like a family, we care for one another, our 'homes' or venues and treat our guests as though they were family friends.
Is it true you are planning to open another beach club in Bali?
Yes, but this is still a long way off – the next big project in Bali is our second hotel, opening in 2018 and designed by Rem Koolhas.
What's the most exciting aspect of working in the PTT Family? 
For me, being a part of an organization that is expanding so rapidly is very exciting; I am continually learning new skills and gaining new knowledge on the journey. Also, the fact that we collaborate with such talented individuals from all fields, be it our architects, designers, chefs or mixologists from Indonesia or internationally, means every day there is something new and exciting to work on.
Besides your group's restaurants, where is your favourite place to dine in Jakarta and in Bali and why?
I am very happy to be able to say hand on heart that our restaurants really are my favourites. However, variety is the spice of life, so I do have other places I like to visit, too. I really enjoy the atmosphere and buzz at Union and Loewy is good for a night out. Turquaz has excellent food and Social House is a good spot for brunch. In Bali, it's hard to drag me away from the Beach Club, but I think Bambu has great service and a lovely atmosphere, and Locavore in Ubud is exciting. I do love some Martabak (savoury) as well!
Thanks, Eliot! To get in touch, please email: [email protected]